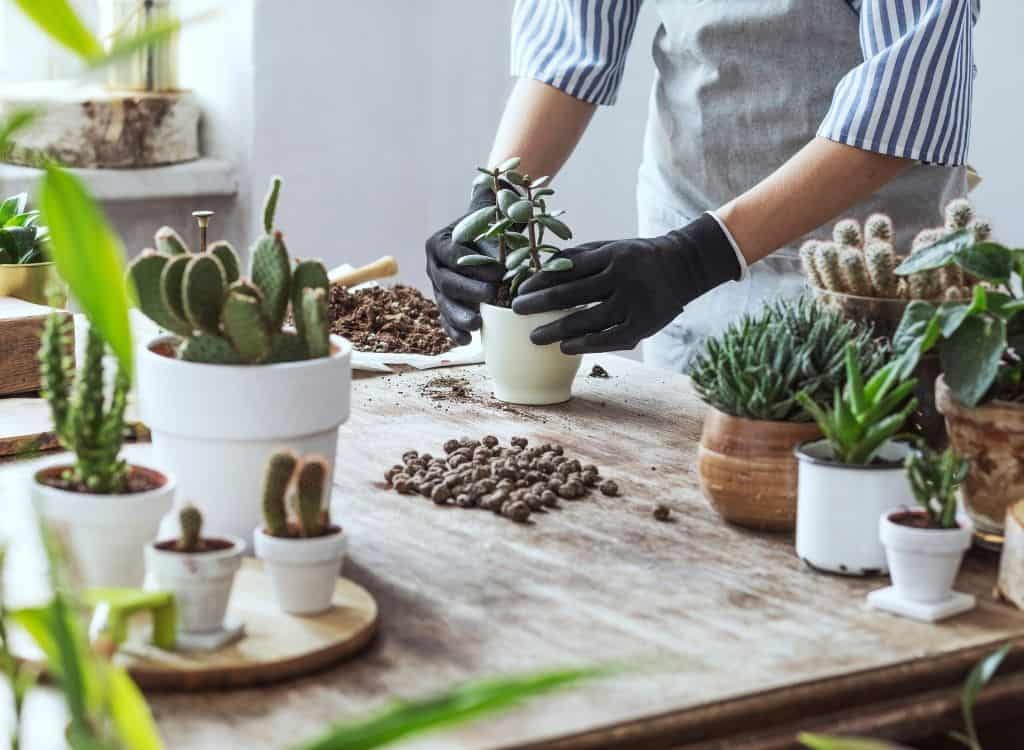 Life has certainly been different since March 2020 when we were 'gifted' the COVID-19 pandemic. At Do.Up, we're all about rejecting the ordinary – and lockdown has given us all a chance to shake things up, especially when it comes to how we spend our time indoors.
Our team has developed some fun (and weird) hobbies over the past 18 months, how about you? If you're still short on ideas and looking for some fresh #inspo, check out our top 10 lockdown hobbies – some of them might surprise you!
1. A good ol' fashioned spring clean
Make Marie Kondo proud and use all this time at home to 'spark joy' by selling, donating or upcycling items you don't use. You might give your wardrobe a makeover using Do.Up cabinet knobs and handles or organise your jewellery to display on wall hooks – just remember to take that bag of old clothes to Vinnies.

Featured: Wardrobe makeovers by @nestedprojects (left) using our Mini White And Gold Crater Knobs and @dizain.interiors (right) using our Slimline Mango Wood Handles
2. Appoint yourself Chief Interior Stylist and redecorate
After a big clean out, you might don your decorator hat and revamp a room that's looking a little lacklustre. You might like to apply some colour psychology or harness the healing power of crystals to bring back some much needed energy.
3. Find your 'green thumb' by gardening
No matter the size of your home, gardening is a relaxing pastime when you're stuck inside. Create a balcony garden or use wall hooks or knobs to hang statement plants inside – it's good for the planet and good for your soul.

4. Learn macrame for your plant babies
Speaking of which, have you tried Macramé? There are a lot of benefits to decorating your home with plants and Macramé is a great way to decorate a space with the added bonus of being a crafty way to hold plants. Hang your creations on wall hooks or as feature artworks in your at-home gallery in the living room.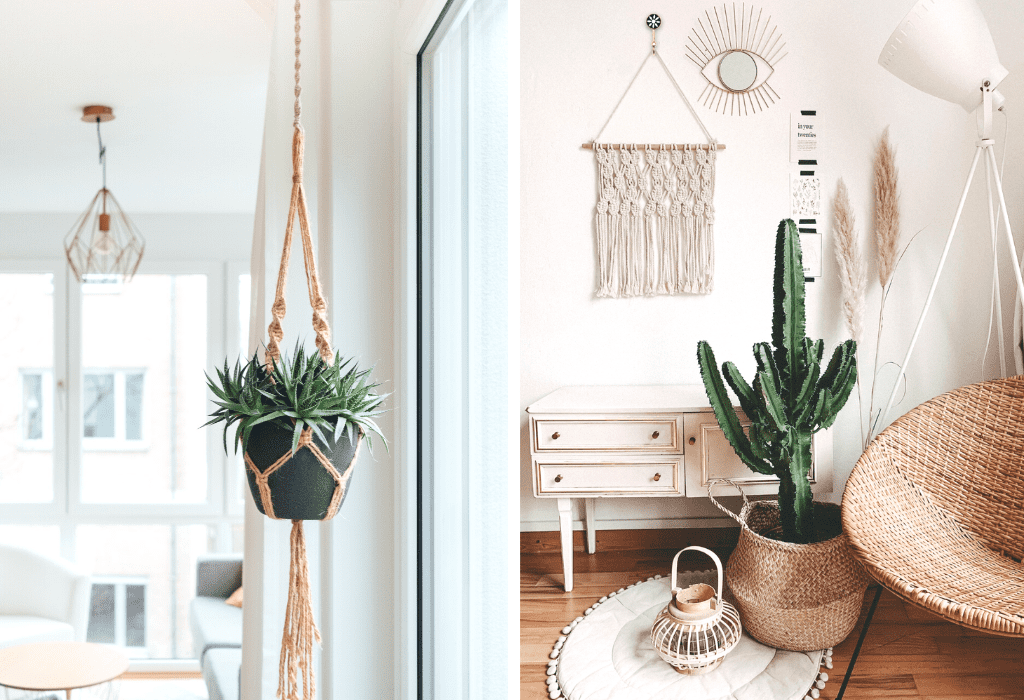 FEATURED: Small Black and Pearl Daisy Wall Hook (right)
5. Channel your inner Picasso
Acrylics, oils or watercolours – pick up a paintbrush and start playing! The Do.Up team have loved 'Paint by Numbers' projects as one of their lockdown hobbies, so why not pop on an apron and give it a go!

6. Upcycle furniture
Of all the lockdown hobbies, this is definitely our favourite. We've had a lot of customers – we called them 'Do.Uppers' – start upcycling in lockdown and turn it into a fully-fledged business (shout out to Morgane and Nina!). You could start with a weekend project, like upcycling your bedside table, then tackle something more complex later.

FEATURED: Do.Upper @heveyhome's upcycled bedside tables with our Antique Gold Honeybee Knobs

FEATURED: Do.Upper @sarahgordon10's pups approve of her upcycled console table with our Slimline Mango Wood Pulls
7. Reenact a musical (like Wicked) in full costume
You, a microphone, green body paint and 'Defying Gravity' – need we say more.
8. Get crafty
Knit, stitch or needlepoint your way through lockdown – lord knows our team has! We've tried it all, from darning socks to knitting scarves, and there's something so satisfying about seeing a craft project through from start to finish.

9. Stretch it out with morning yoga
To keep you grounded and embodied, you could try a little morning yoga. Roll out a mat, light some incense and do some Yoga with Adrienne, which are short videos designed to help you build your practice.

10. Practice meditation to centre yourself
A good way to cultivate peace and call in energy is to meditate. While there isn't a lot we can control in the outside world, we can control our thoughts and how we respond. Start with 5 minutes a day using an app like Calm and see what happens!
Is one of your lockdown hobbies DIY or upcycling?
Then we need to talk! Take a scroll through our online shop for hardware to breathe life into your next project. Explore our range of handcrafted drawer knobs, kitchen handles, curtain tie backs, decorative wall hooks and more. We can't wait to see what you create!