One thing we're constantly surprised and delighted by is how you, our amazingly talented customers, integrate Do.Up wall hooks, pulls, cabinet handles and knobs into your creative projects. It's why we started the Do.Upper Chronicles, an interview series that spotlights inspiring DIYers and upcyclers who work wonders with Do.Up products. It's our way of saying thank you and igniting that spark of creativity that's inside all of us!
Entering the world of Ainsley and her beautiful family is like immersing yourself in an idyllic country escape. This powerhouse mum of 5 and farmer husband James bring the farmhouse aesthetic to life in their own way, constantly upping the ante with new creative projects and zany ideas.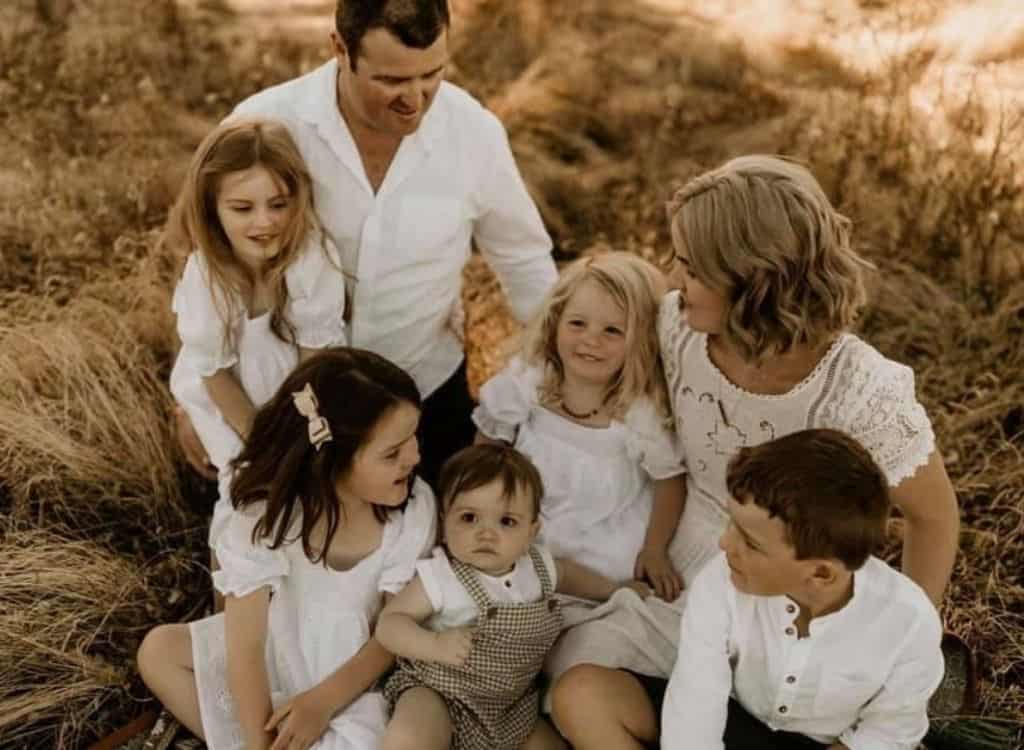 We recently had a chat with Ainsley to get an insight into her upcycling journey (spoiler alert, this ain't their first rodeo) and to learn more about how she manages to juggle it all!
*
Tell us 2 truths and lie about yourself? We'll keep the readers guessing on what 's the lie! 😉
I have four siblings – that's why I wanted a big family.

I've never broken a bone

Before kids my career was underground mining
If you could live anywhere, where would it be?
I really love our small village, however I would absolutely love to live in Utah (USA).
Those beautiful mountains as your backdrop – perfection! My dream job would be working for Shea Mcgee.
What's your guilty pleasure?
Besides vintage cheddar, it would definitely be buying homewares to style with. Have you seen the Insta reel (or TikTok) "It will never be enough"?! If not here it is – https://www.tiktok.com/@tikatheiggy?lang=en
It is evident by your beautiful Instagram that you have a big passion for interiors. What are some of your other hobbies?
Interiors do take up a lot of my "hobby time", but I also love gardening. I love being able to cut fresh florals as my heart desires. I love roses, David Austin's are my favourite.
Besides being a mum to FIVE gorgeous children, what's your proudest accomplishment?
Five babies is pretty hard to compete with, but it would have to be our farmhouse. There was a lot of blood, sweat, tears and swearing that went into this house before we were able to move in. I always think gosh we have so much to do, but sometimes you just need to look back and see how far you've come.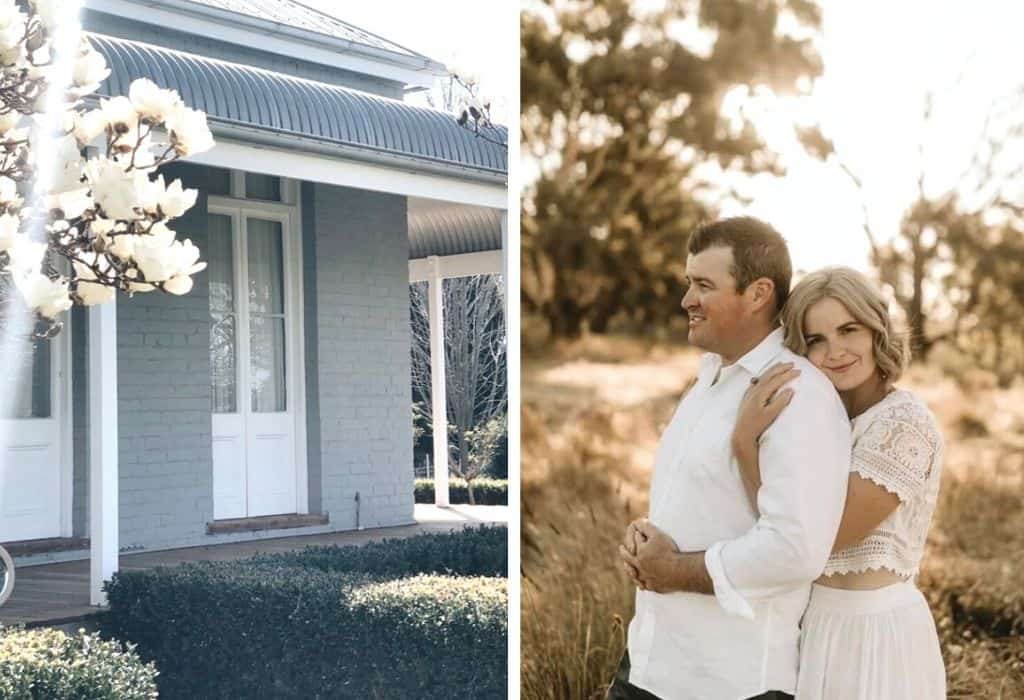 Have you always lived in the country? What do you love most about country living?
I grew up in this area, as did James. Country life is definitely for us. We have way too many kids and animals to live in town.
How long have you been renovating/upcycling furniture for?
Oh gosh, it would have to be approx 7 years now! Probably feels like a lifetime for my husband, haha.
What got you into upcycling/renovating?
I wanted a pink "Queen Anne" style dressing table for our first daughters first birthday party. I found one at our local vinnies and that is where it all started. I thought it was so easy that I continued with other pieces of furniture.
Where do you seek your inspiration from?
Magazines are my bible. I always get asked at the checkout "renovations?" – nope. Just my usual magazine purchase for the month! Pinterest is always good for inspiration too.
What's your favourite colour?
Pink! Although I have very little pink in my house. Might have to change that since pink is making a comeback. Although if you ask James and the kids they will say "white, black and grey – it's always white black and grey!"
What trend do you hope makes a comeback?
It would be between Art Deco Architecture and French Gothic Architecture. I just have a love for old buildings – can you tell?!
How do you plan for an upcoming project? E.g. briefs, mood board or wing it?
These ideas usually come late at night and then I stay up searching the internet for everything I'll need until early hours of the morning (and complain how tired I am the next day). But 9 times out of 10 I'm winging it! Unless it's a full room reno or re-style I use mood boards.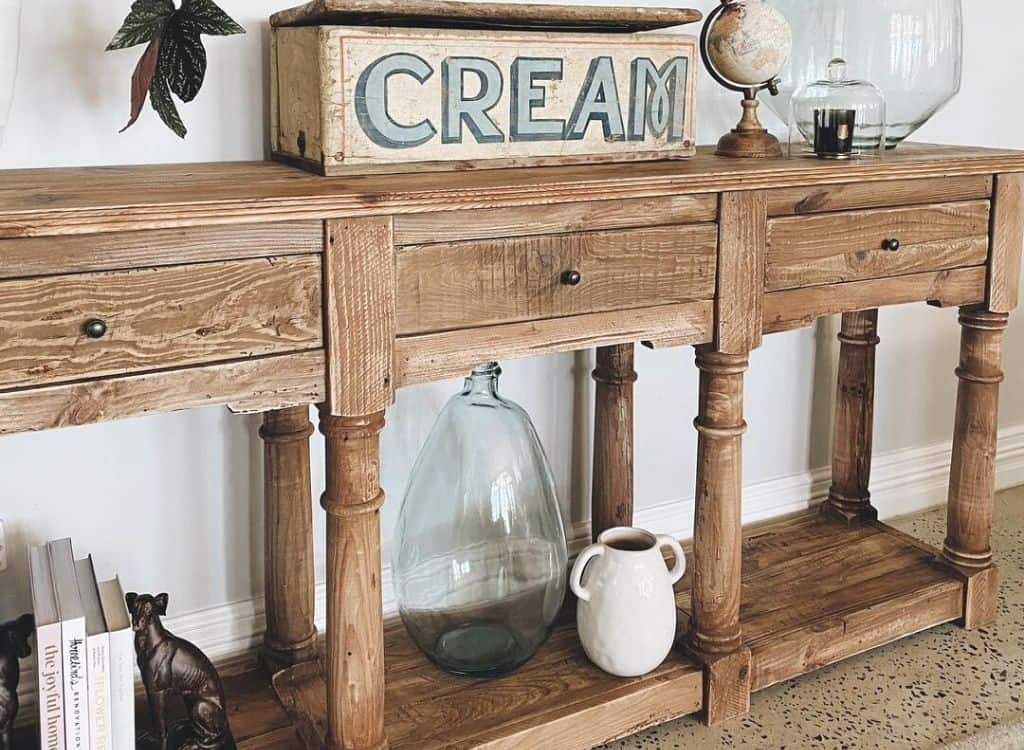 Tell us about your favourite/most memorable project to date? *This could be a room you've renovated.
It would have to be my current project, I'll fill you in below.
For our fellow DIYer's/renovators/upcyclers, what are your top do's?
Prep! Always ask your paint shop for help. Those guys know their stuff!
Don'ts?
Do not choose a paint colour online it almost always leave you disappointed. Samples are a must! And never tell your husband until you're finished (giggle).
Talk us through your recent (and absolutely beautiful project) – what was your brief?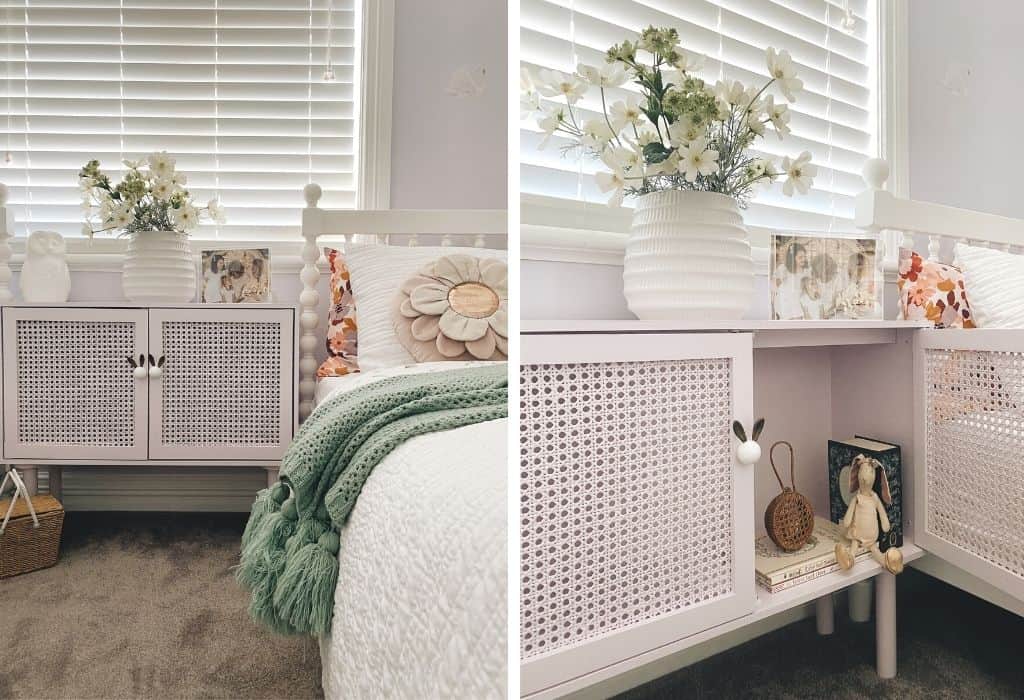 Bedside – pretty – storage – little girls. Our middle girls share a room. I have searched for years for suitable bedside furniture, but there isn't enough room between their beds for two bedsides which made the search harder.
The Kmart rattan sideboard I found was a perfect fit. I needed it to work with their current room style and their linen – that's where the painting idea came in. I wasn't happy with the handles and the girls are huge bunny lovers which made the decision to use the Do.Up bunny knobs easy!
Which Do.Up products did you use and why did you choose them?
The Glass and Antique Gold Bunny Knobs suited the brief perfectly. The girls love, love, LOVE their bunnies and the white suited their beds.
What draws you to use Do.Up products in your work?
I was originally searching for brass handles for our new bathroom vanity, but I stumbled across a pot of gold when I found your website!
What are you working on next?
We are currently renovating our bathroom. I found a sideboard on Facebook Marketplace that I've now restored, painted and turned into a vanity. It has a marble top which I had custom made, two basins and of course the most beautiful handles (wink!), so stay tuned! Here's a little sneak peek…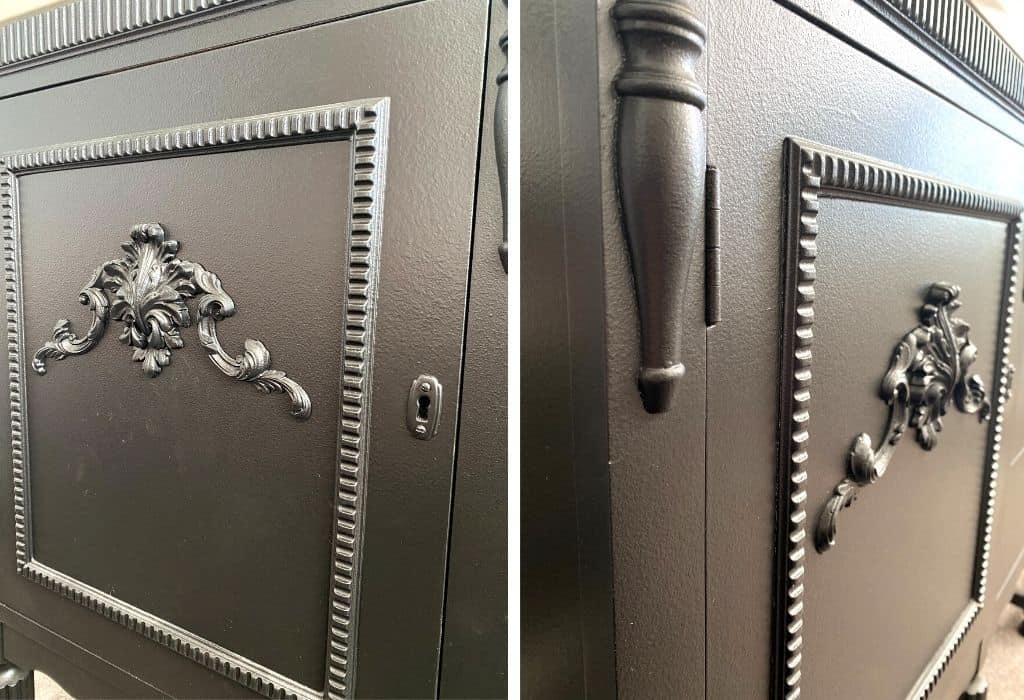 Where can we find out more about you/ see more of your work?
@thesullivanhouse_ mix of farming, our house, animals, and general life with five kids!
Do you reject the ordinary in your home interiors and styling?
Whether you're just starting out in upcycling or fancy yourself an old hat at DIY, if you're using Do.Up products, we want to feature you on the Do.Upper Chronicles! Tag us in your creations on Instagram at @do.upper so we can celebrate your creativity and give others an insight into what's truly possible.