If you didn't start upcycling as a lockdown hobby in 2020, never fear – there's never been a better time to start your DIY journey. Upcycling simply means taking something old and tired and recycling it into something new and exciting. It's sustainable, budget friendly and best of all, CREATIVE.
We've put together this humble beginner's guide with upcycling tips for you because we know how hard it can be to get started. All you need is a piece of furniture, a little know-how and a bit of time – are you ready to get your hands dirty? Let's go!
Where can I get inspiration from?
Look no further than the supercomputer in your pocket, friends! Instagram and Pinterest (plus the Do.Up blog *wink*) are chock full of tips, hacks, advice and inspiration for your next upcycling project. You could search by style, era, colour or even room – the sky's the limit. Push the boundaries and stretch your imagination by asking yourself, 'what could this piece become?'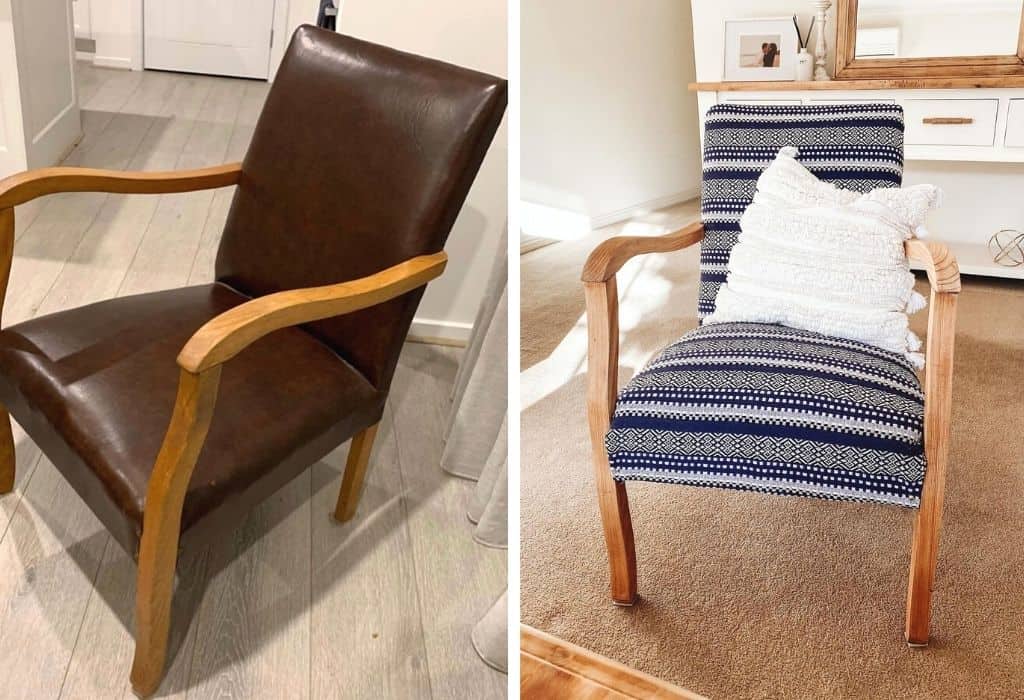 Featured: Beautiful "Millie" the Armchair given a new life by Nina from @butchandbulldog
5 upcycling tips to keep you on track
Okay, so you've decided you want to join the ranks of the upcyclers and kickstart a project – what now? To help you get the most out of your next creative venture, we asked legendary DIYer Nina from Butch & Bulldog to share her top five upcycling tips.

1. Preparation is key
"Plan ahead, ensure you have all the tools and equipment you need," Nina offers. "And don't forget your safety gear!"
Wise advice – take some time at the start of your project to make sure you've got everything on hand from paint and cleaning supplies to varnish and hardware. 'Future you' will be super grateful.
2. Clean and sand your furniture
"It's important to prep your piece before any primer, paint, stain or varnish," Nina advises. "Give it a good clean with sugar soap once you finish sanding to make sure your piece is free of any dust."
This is one of those upcycling tips that people often miss. Give yourself the best chance possible to make art by wiping down and sanding your furniture. It will also make it easier to install any cabinet knobs and handles later.
3. Invest in good paint brushes
"Don't hesitate to ask for advice from your favourite furniture upcyclers to recommend you a good brush, it'll make a big difference," Nina explains.
Save yourself time and money later by investing in the right tools upfront. The quality of your efforts will be reflected in the materials you choose to use, so try not to scrimp on your brushes (or your paint, for that matter!).

4. Choose the right piece for your style
Make sure you match the era of the piece of furniture with the style of the upcycling. For example, if you have an art deco era dresser, follow through on that style with your updates. Our Gold Art Deco Fan Knob is a great choice for dresser knobs or drawer handles, adding a splash of elegance to any piece.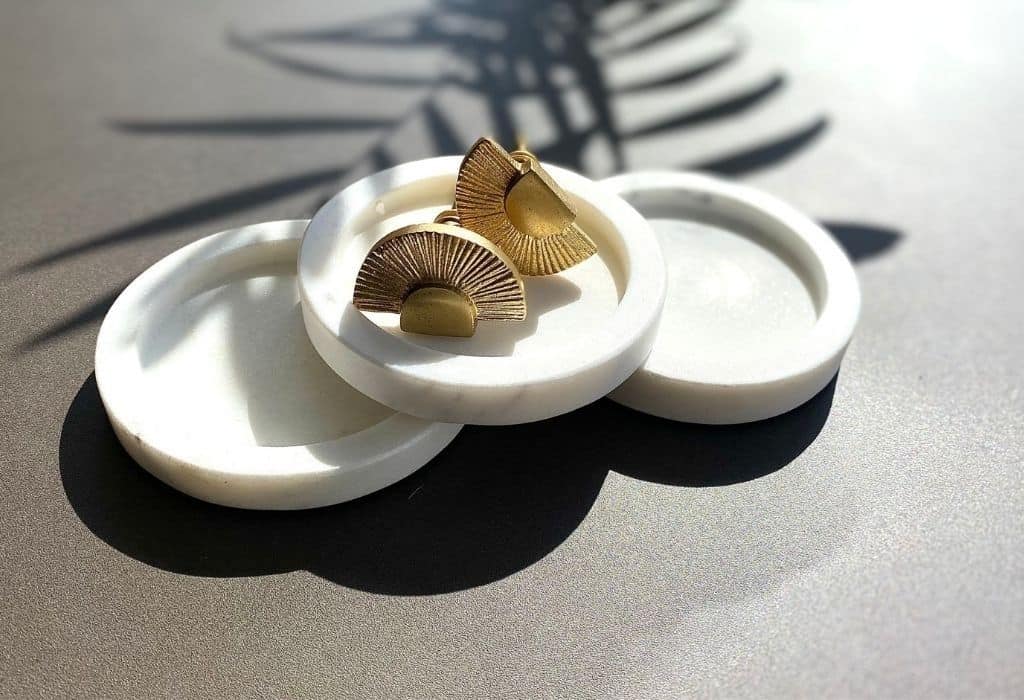 Alternatively, if coastal bohemian is more your thing, you could upcycle bedside tables using a neutral colour palette and our Rattan T-Bar Pulls. It's the best of both worlds mixing the easy breezy vibe of a beachside getaway with the urban eclecticism of boho.

Featured: Kate from @cottageontheavenue coastal inspired bedroom oasis!
5. Varnish, varnish, varnish!
"Sealing your pieces is key for extra protection and durability," Nina recommends. "Make sure you choose the right one and test it first on a small piece of timber to make sure it's the one you want!"
As the last of our upcycling tips, this one is a doozy. To keep your fabulous creative work protected, don't forget to varnish your piece. It can turn a simple weekend project into a cherished family heirloom to hand down through the generations.

Ready to get your upcycle on?
We hope these five upcycling tips have inspired you to start your own DIY journey and taken some of the fear out of starting. No project is complete without those all important finishing touches, so make sure you take a scroll through the Do.Up online shop to see what pulls, knobs, wall hooks and more await you. Happy upcycling!