If you love a little style on the side, your bedside table is the perfect place to express it. And no, we're not talking about Chanel coffee table books and an oversized vase! That would leave no room to charge your phone or set down your coffee (let's be practical here).
We're talking about a beautifully styled area that reflects your unique personality and offers functionality to boot. Why? Because you deserve it. How? Read on to find out.

Featured: CREAMY WHITE RESIN & BRASS PULLS – Image by @butchandbulldog
Step 1. De-clutter it
To start off, we need to declutter your bedside table (or tables). Marie Kondo is a tidying up expert whose KonMari method is about identifying the items that no longer spark joy, thanking them for their service then letting them go. 'By acknowledging their contribution and letting them go with gratitude, you will be able to truly put the things you own, and your life, in order,' says Kondo.
Challenging, but worth it.
Step 2. Decide on a finish
Not all bedside tables are made equal. If yours has an outdated timber finish, you may like to sand it back and recoat. Or add a pop of colour! Dulux Duramax interior spray paints make it quick and easy, or you can shop around for a swatch that suits your style.
Step 3. Add inspired handles or knobs
At Do.Up, we specialise in unique cabinet hardware, so you'll always find one to add 'wow' factor.
For a decorative statement, our new Oval Brass and Mother of Pearl Knob [add hyperlink] adds a perfectly imperfect touch of Bohemian luxury.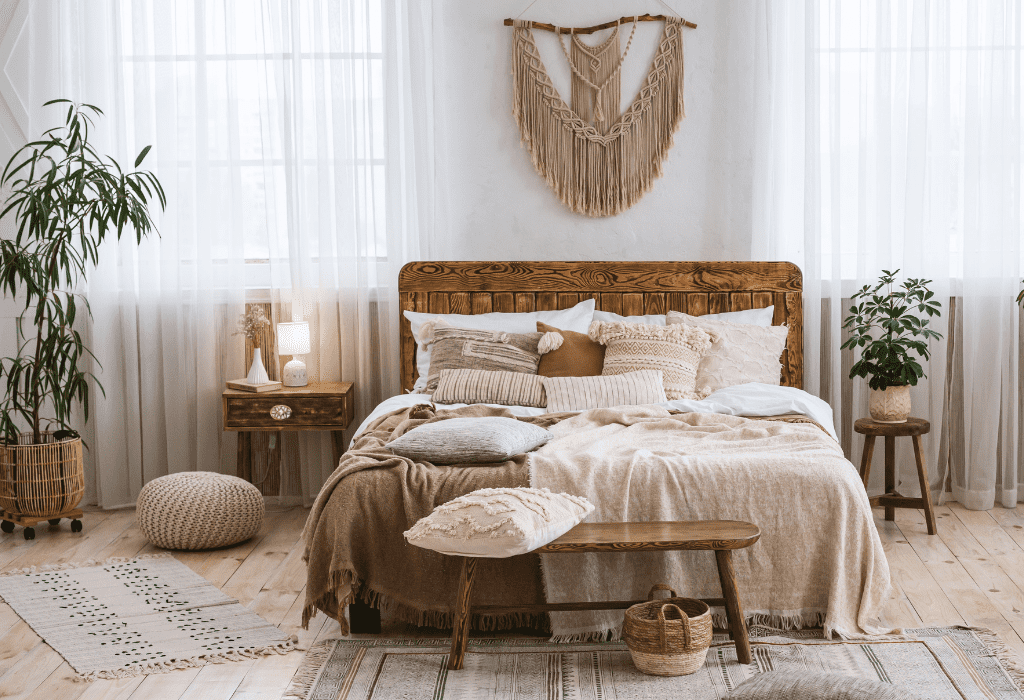 Featured: OVAL BRASS & MOP KNOB
For colour, we have handmade ceramic knobs [add hyperlink] in six swatches, from shades of grey to papaya, salmon and eggshell blue. Choose one, or have fun mixing and matching! There are no rules when it comes to creativity.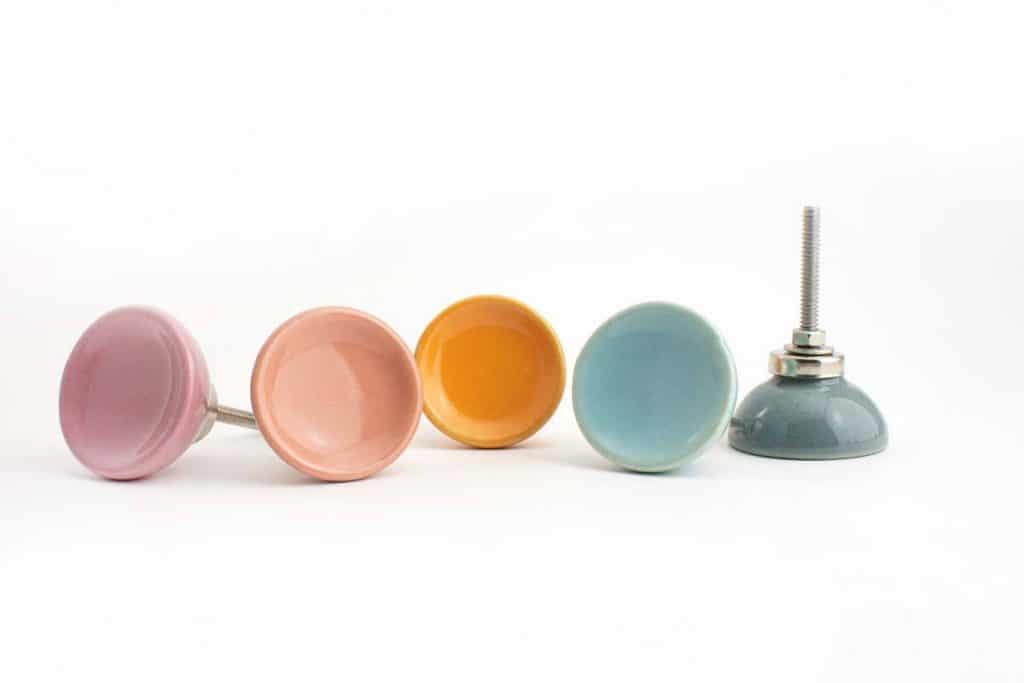 Featured: Our handmade CERAMIC DISC KNOBS are a playful addition to your bedside table project.
For something inspired by nature, our T-Bar Pulls are available in rattan and mango wood. Or, explore hundreds more unique cabinet handles and drawer knobs in our online store.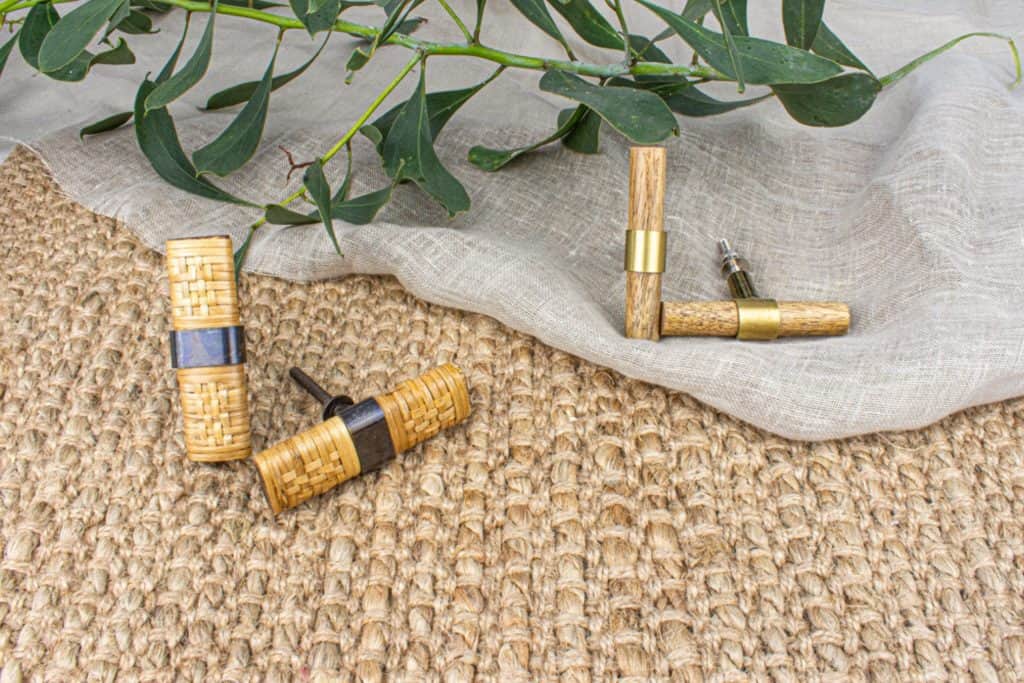 Featured: Our sustainable and eco-friendly RATTAN T-BAR PULLS & SLIMLINE MANGO WOOD PULLS
Step 4. Style the surface
Now that you've done up your furniture, you're probably ready to pour the pinot and pat yourself on the back. Before you do, give some thought to décor.
Brisbane-based stylist Tahn Scoon suggests working with a trio. 'When styling bedsides, I like to work in groups of three,' she tells Home Beautiful. 'Start with your tallest piece and finish with your shortest. An example might be a tall lamp grouped with a smaller vase of foliage and an even smaller alarm clock.' Other décor pieces to consider include candles, artwork, framed photos, stack of books, crystals, and diffusers. Whatever feels most 'you'!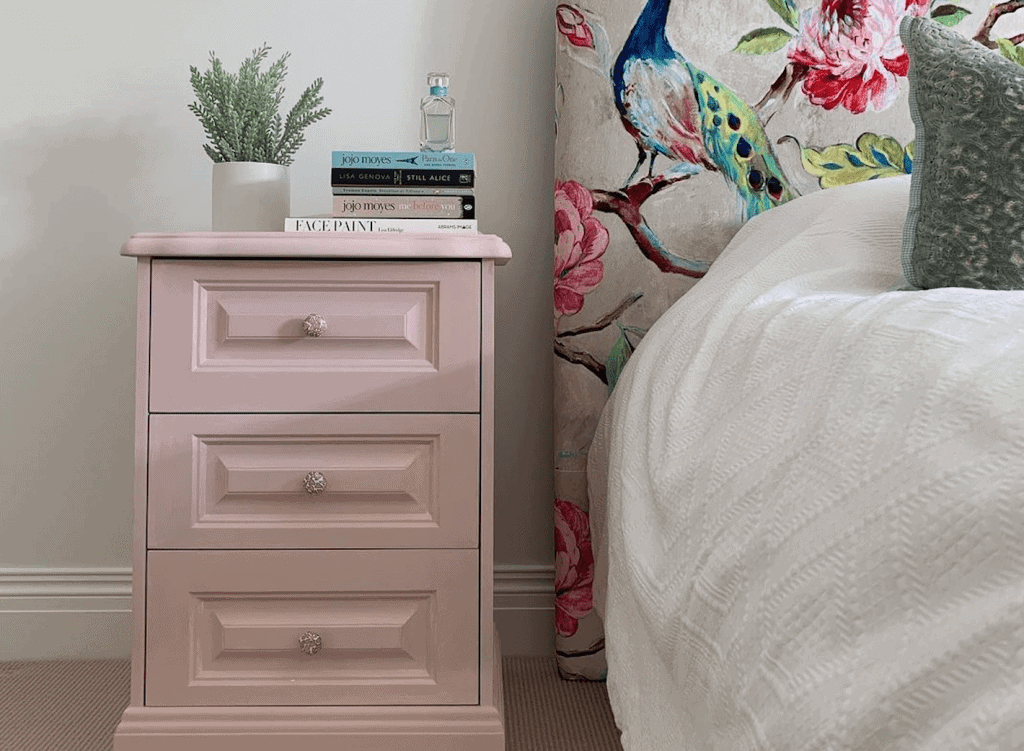 Featured: SMALL PINK HEXAGON CERAMIC PAINTED KNOBS – Image by @all.things.upcycled
That said, if you have two bedside tables it's good to make them different. 'Bedside tables should be sisters, not twins', says Chris Carroll from TLC Interiors. So if you have a table on either side of your bed, you'll need to repeat the above process for both.
Inspired and ready to create? Explore the full range of Do.Up cabinet handles and door knobs here.