Are you one of the millions of Australians who, over the last 18 months, adopted a few extra 'plant babies'? We're guilty too – but it's likely one of the best things you can do for your home, your mental health and the environment.
Adding indoor plants to your house or apartment not only brings the outdoors in, but it can boost or enhance your overall design aesthetic. How? Let's peel back the leaves and find out. 
Why are plants such good housemates?
Plants are living things and they mostly just do their thing, undisturbed, requiring water and nutrients (plus a little chit-chat) 
Natural air filter:

This is a bonus if you live in a city as plants can absorb the nasties in the air and release precious O2, making the air cleaner. 

Mood lifter:

By taking care of your plant babies, it puts you directly in touch with nature, proven to decrease stress and bring calm.  

Productivity booster:

Add a plant to your home office and improve your concentration. They've been shown to increase creativity and boost productivity (couldn't we all use a little help from time to time?). 

How to decorate with plants around the home
Indoor plants aren't just for the living room – add greenery to your kitchen, bedroom, bathroom or home office. Looking for a little inspo? We've got a few ideas to PLANT in your mind (pun intended!). 
Work with different sized plants in your living room
Introduce plants of all sizes into your living room and watch what happens to your space. Suspend plants from baskets using our Rustic White Fish Ceiling Hook to draw the eye upwards, then anchor the room with the ever popular Monstera Deliciosa in a hand painted pot on the floor near a window (it loves filtered light). 
Devil's Ivy is another great option, too. It will snake it's way along whatever you put it on and is very easy to maintain, making it great for stairways or to cascade down a bookshelf. 
Speaking of bookshelves, spruce up any drawer or cabinet with our Half Moon Resin Terrazzo Knob. The eclectic, flecked design is reminiscent of Italian piazzas and is a beautiful compliment to a living room decorated with art or patterned wallpaper. 
Or if you're flowing with an Art Deco concept and looking for that magic combination of teal and gold, check out our Green Marble Brass Knob. The deep green veining in the marble and elegant gold that surrounds it can both highlight any greenery in close proximity and add a splash of luxe at the same time.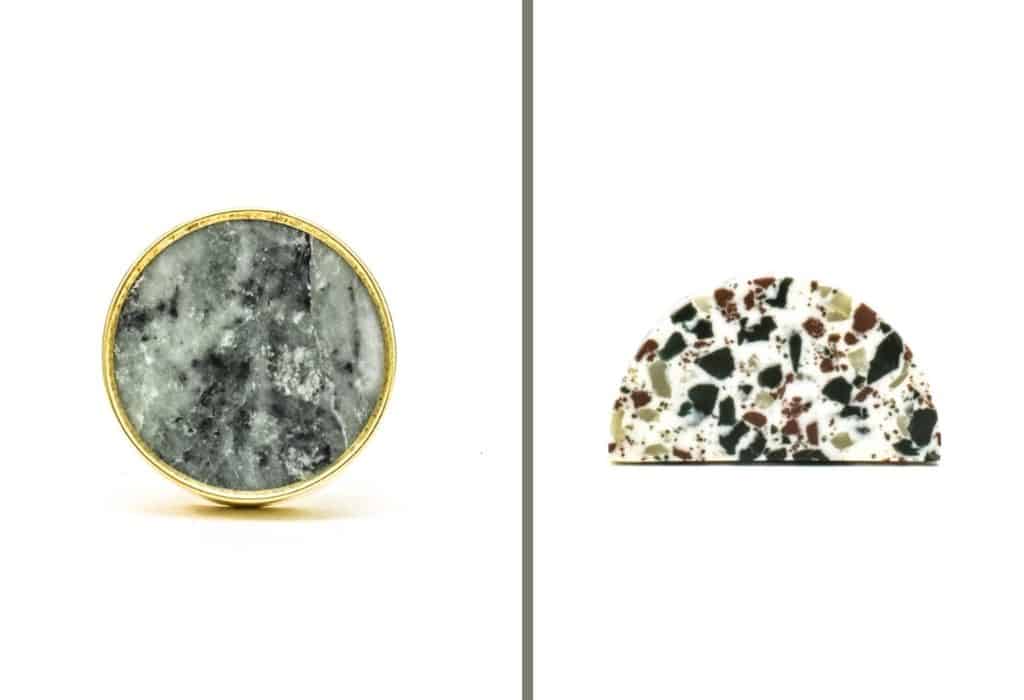 Transform your home office into a luscious green jungle
Now that most of us aren't in our office cubicles anymore, there's a huge opportunity to make your home office space cosy and conducive to productivity. One of the best plants to promote oxygen and air filtration here is the spider plant. They're easy to care for and non-toxic, so if your furry coworker happens to have a nibble they'll be a-okay.
At your desk, customise your drawers with our Round Green Granite Round Knob to ground yourself amidst the flurry of Zoom meetings and report writing. Granite is a powerful and sustainable stone and its green colouring offers a moment of peace each time you're hunting for a pen or that elusive stapler!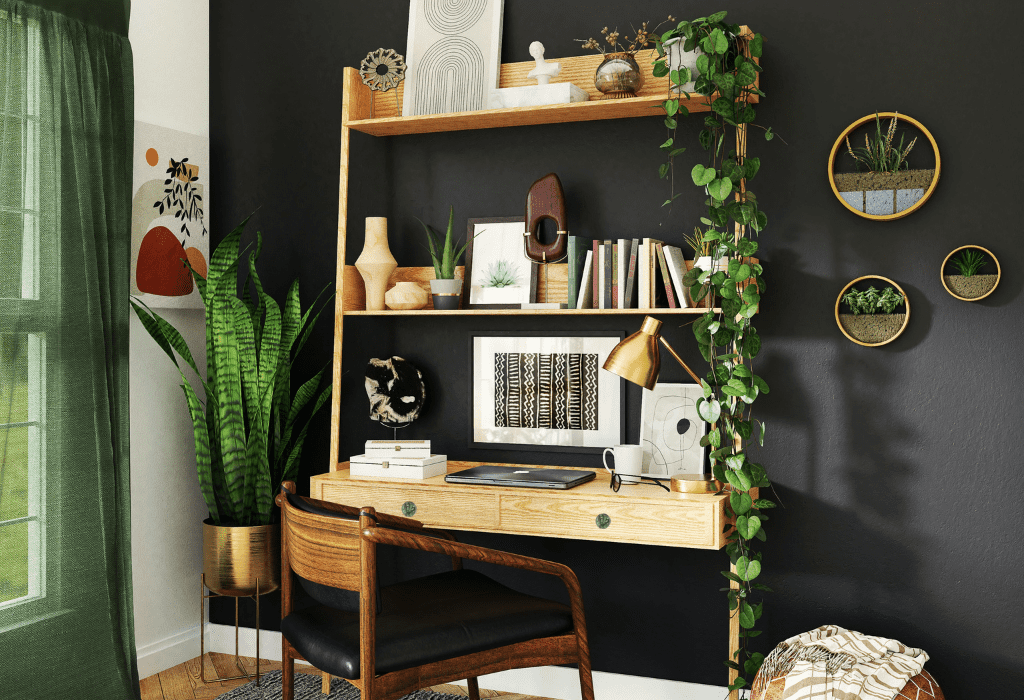 For a classic and refined look, upgrade generic drawer handles to our Polished Gold Circle Iron Knobs. Made from solid iron, they're sturdy and built to withstand wear and tear, which is handy for the countless hours spent working from home. As well as their beauty, they also double as wall hooks, perfect for organising cables and cords, or hanging smaller plants around the space. 

Choose décor to match your plants
Plants all have their unique patterns and shapes that you can draw inspiration from in your décor and styling around your home. 
Take a leaf out of Emily's book from @seventyfourhome – she's used our Round Tropical Butterfly Knob in her latest upcycling project and has transformed her green tallboy into an homage to greenery. The intricate, hand painted design on these knobs is a work of art in itself, but also matches the plants adorning the tallboy – talk about style!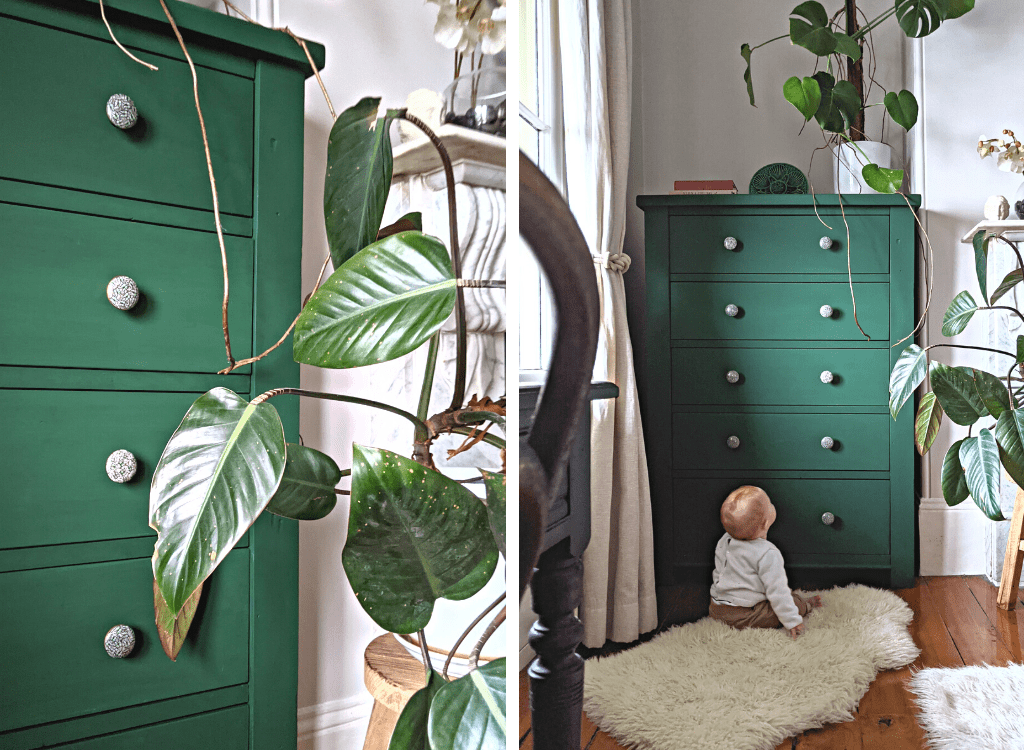 If, like Emily, you're looking for a nature-themed piece of handmade hardware, check out these alternatives: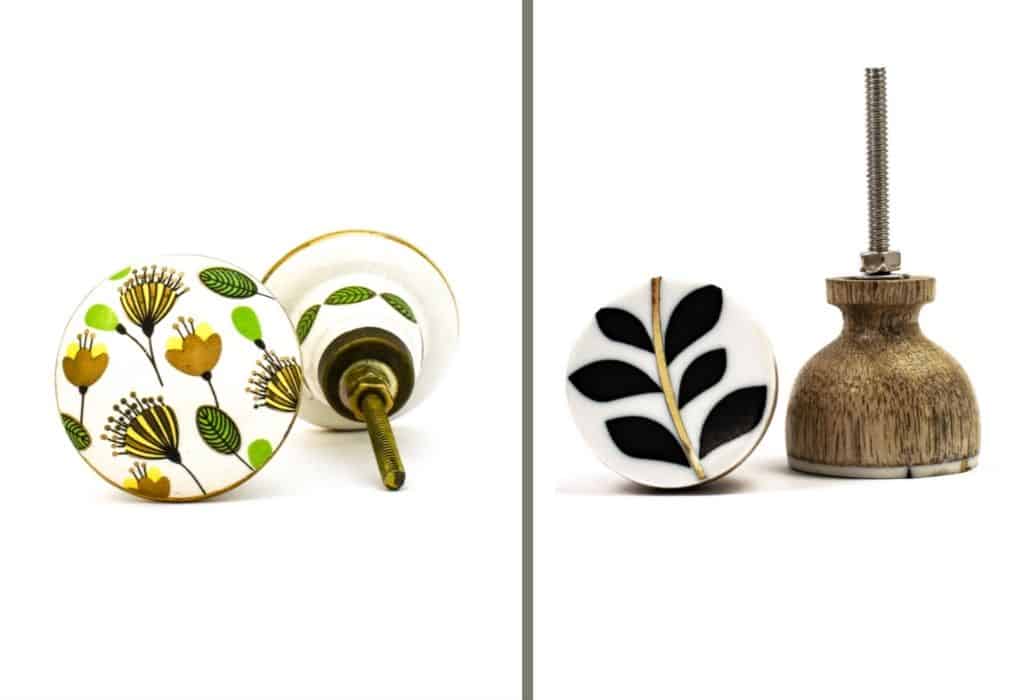 For communal spaces, like the dining room, have a little fun in your styling. By matching your furniture to your plants – like the velvet chairs and the large green leaves of the potted plant in the image below – you can create visual cohesion across any space. Plants are the ultimate accessory when it comes to boosting atmosphere and mood, especially in rooms built for gathering.  

Use that green thumb in your next upcycling project 
Plants are an easy addition to brighten up and breathe life (quite literally) into your home. But so is upcycling a piece of furniture or DIY-ing your existing cabinetry. Take a scroll through our online shop for some ideas (you never know what you might find!).