For anyone who craves the chill vibes of the beach and loves the effortlessness of Boho, this is the style for you. Muted tones, natural products and a range of textures have made this style a popular trend lately, especially for those long winter months – think macramé planters, driftwood and Aztec-pattern throws.
We love this style… and so do our customers! Let's take a closer look at what makes coastal boho so chíc and how you can style your interiors to take advantage of all the magic this trend evokes.
Coastal boho style is the best of both worlds
So what exactly is coastal bohemian? It's a blend of the laid back beach style and eclecticness of the more contemporary bohemian style, often found in inner city lofts or apartments.
The spotlight is definitely on texture so the colour palette is quite subdued, but there really aren't any strict guidelines thanks to the freedom of boho. Neutrals and whites are the foundation, but beyond that the sky's the limit.

How to turn your home into a coastal boho playground
What we love about coastal boho is you can really personalise it to make it your own. If you're just starting out, some textures you might like to explore in your styling could be:
Rattan anything

Woven or braided cottons, especially our

c

urtain tie backs

Oversized rugs, especially ones you can layer

Warm toned timbers and woods.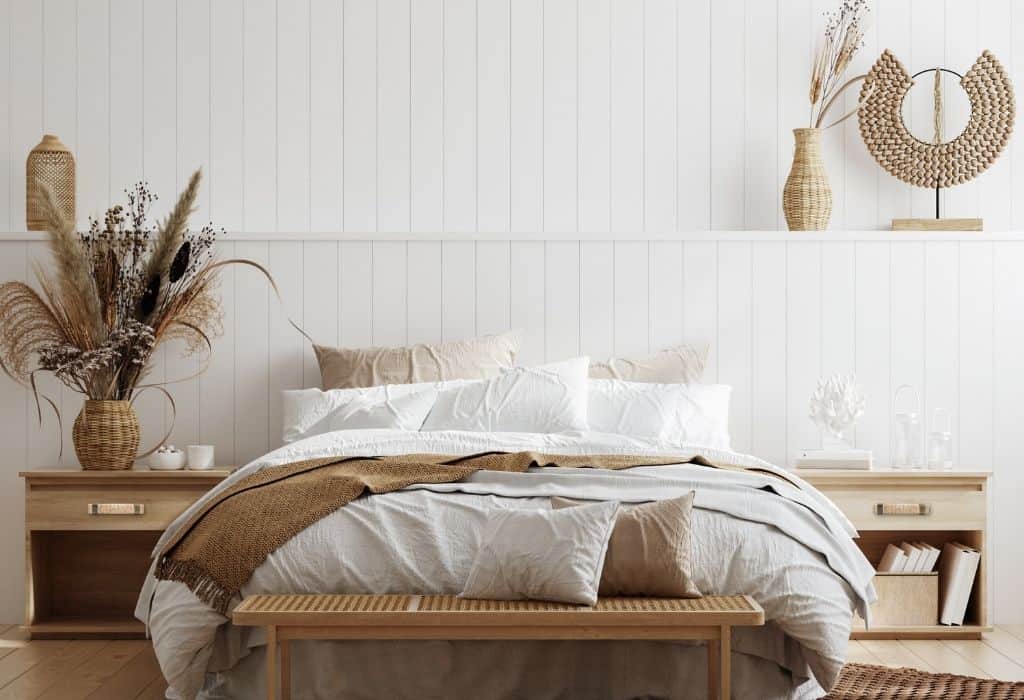 To spark some creative ideas, take note of what our amazing Do.Upper customers have made in their own DIY coastal boho projects.
Drawer knobs and pulls in a neutral wonderland
We're big fans of everything Nina from Butch and Bulldog does – read our interview with her on the Do.Upper Chronicles – and these two projects are no exception.
First, she's taken our Gold Metal Wrapped Resin Pulls to upcycle this hallway table. The way the greys and whites are offset by the distressed texturing of the candle holder (and painting on the wall) is very coastal boho (it's calm, yet edgy!).
In her second project, she spruced up a coffee table and added our intricately designed Blue Bird Blossom Ceramic Knob to the drawers. This very subtle use of decoration and colour works seamlessly with the neutral colours of the room, perfect for a relaxed but elegant living room.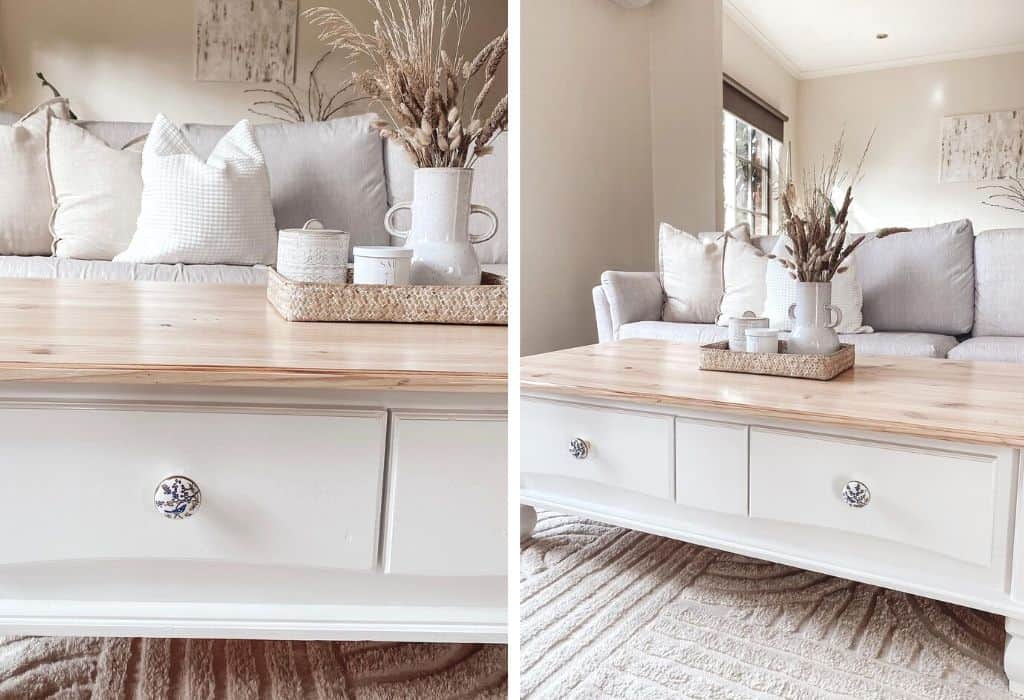 Dresser knobs and cabinet pulls that exude chill and minimalism
Another legend we fangirl all the time is Morgane from The Way Upcycle. You can also get to know her more in her interview on the Do.Upper Chronicles, but check out these stunning pieces she recently upcycled.
Peep our Large Mother of Pearl Bowl Knobs on every drawer (we're blushing!) and see how beautifully she's styled the piece with a cotton textured throw and a few select ceramics, too. The warmth of the wood contrasts the coolness of the pearl knobs while the plant sitting beside the dresser breathes earth-loving vibes into the whole scene.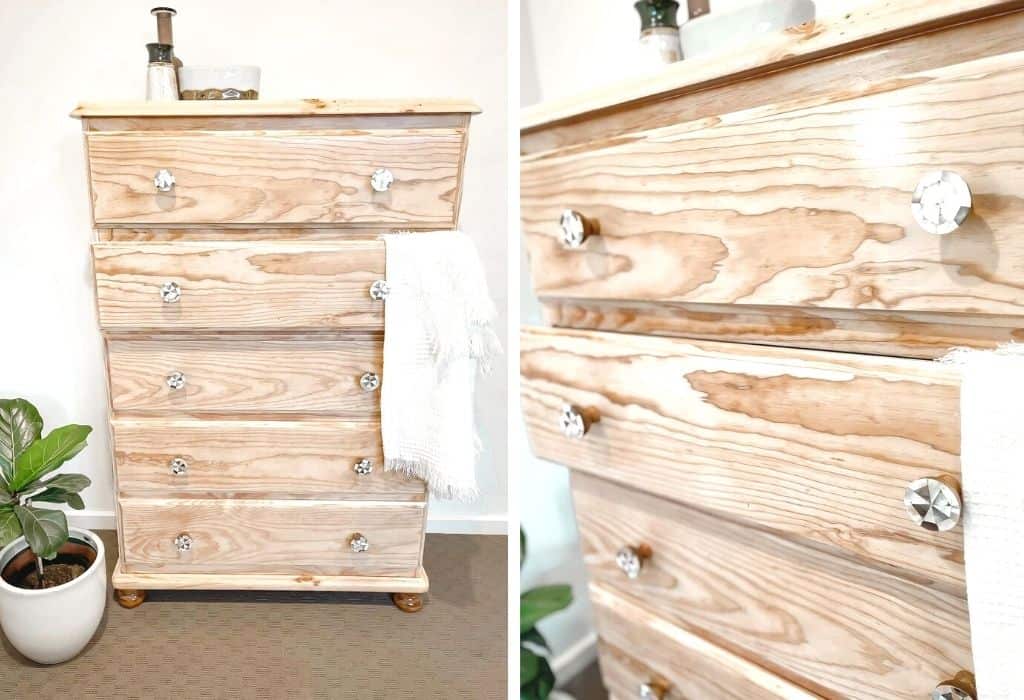 You know we adore a good 'before' and 'after' and boy is this a good one! Taking a traditional cabinet and giving it a coastal boho makeover using rattan screens, white paint and our White Marble And Brass Cylinder Handles – GENIUS. The look is completed by the rattan tray on the shelf and the cascading leaves of an indoor plant (*chef's kiss*).
BEFORE…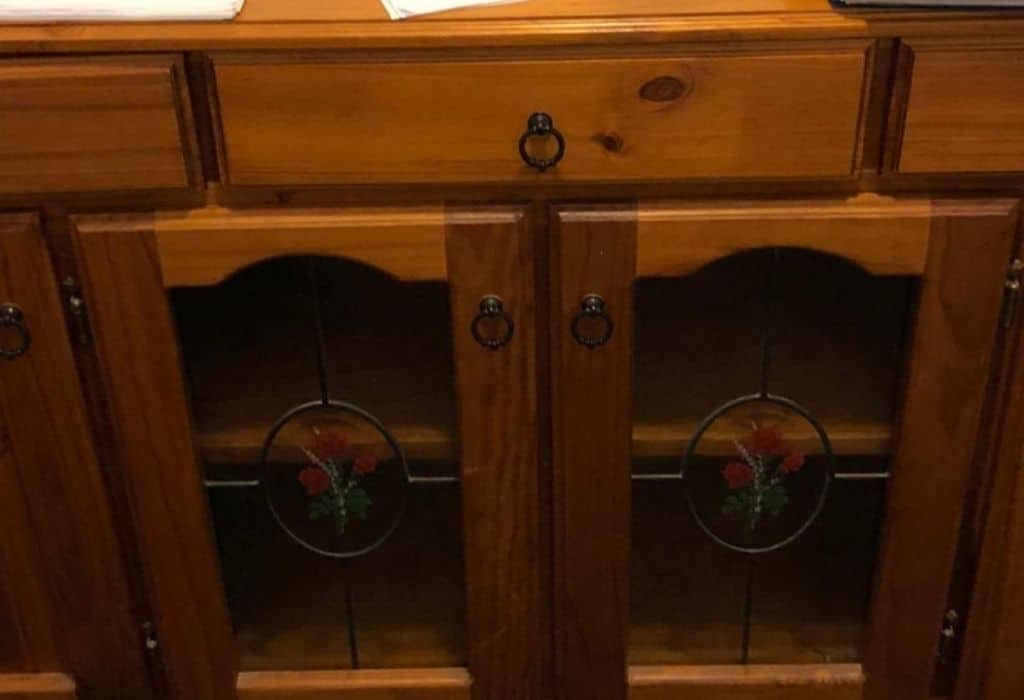 AFTER…

Rattan cabinet handles in a coastal boho bathroom
Chenoa's (stalk her amazing life on Instagram) home oozes all the things we love about coastal boho. Rattan, neutrals and warm materials abound in the bathroom upgrade below.
Spot our Rattan Handles on the drawers and cabinet doors – their natural, eco-friendly materials perfectly compliment other rattan detailing throughout. From the bathmat to the mirror frame, this project truly transports us to somewhere in Bali, sipping a fresh coconut and catching some rays. It's also a shining example of how a change of hardware to existing cabinetry and complimenting decor – like the mirror and pendant light shade, for example – can totally transform a room without breaking the bank.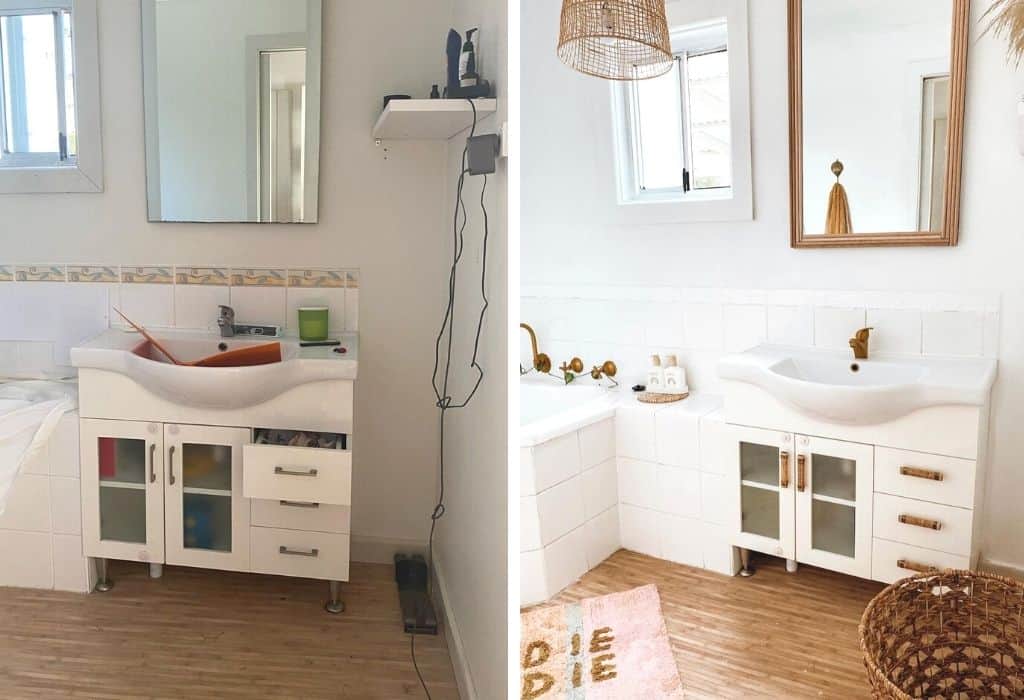 Looking for inspiration for your next DIY or upcycling project?
Take a scroll through our blog for 'how to' guides, design and décor showcases and interviews with our amazing customers. Then, when you're ready to get started, explore our collections of cabinet handles, drawer knobs and more in our shop (we're sourcing new handcrafted hardware all the time too, so check back as soon as you can!).