White Marble and Brass Cylinder Handle
White Marble and Brass Cylinder Handle
399 in stock
Product Description
Our White Marble and Brass Cylinder Handle is made from one of the world's most elegant, luxurious stones. Nothing compares to the sophistication of marble's sleek contours and intricate veining. It's also resilient and will withstand years of usage. This cabinet handle adds subtle beauty and an effortlessly timeless quality to your space. Brass embellishments and hardware also add to its luxe appearance. This handle not only looks good, but has a cool, silken feel. No two pieces of marble have the same patterning, so yours will be a one-of-a-kind treasure. Add a touch of class to kitchen cabinets and bathroom vanities, or how about refreshing a tired dresser or chest of drawers? It's a fast, cost effective way to refresh your furniture knobs, dresser knobs, kitchen handles and turn it into a statement piece.
All our hardware is handmade, they are not mass produced. This means there may be slight variances between each piece.
*Sold Individually
Dimensions
Length: 127mm approx
From bolt to bolt: 93mm approx
Projection: 34mm approx


Produce Care
Wipe clean with a damp cloth and do not use any cleaning agents or chemicals.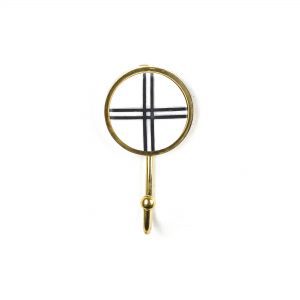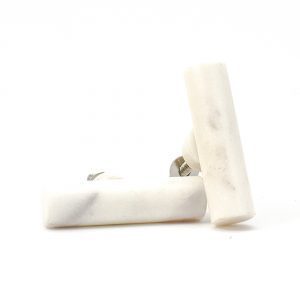 Pulls
Marble
Pull
Cylinder
Solid marble
Natural veining
$

13.00