Welcome to the Do.Upper Chronicles, the first in a series of interviews with the customers who take our products to a whole new level. We love seeing how creative you get with a cabinet knob, cabinet handle, wall hook or cabinet pull – it truly warms our hearts. It's why we're putting our reporter's hats on and hitting the pavement to speak to some of Australia's most talented Do.Uppers.
As a furniture refurbisher, Morgane has a real knack for upcycling pieces in exciting and inspiring ways. From bookshelves to dressers to TV cabinets, The Way Upcycle breathes new life into old and tired furniture. We were excited to chat to Morgane to hear more about her creative process and what inspires her to create such beautiful pieces.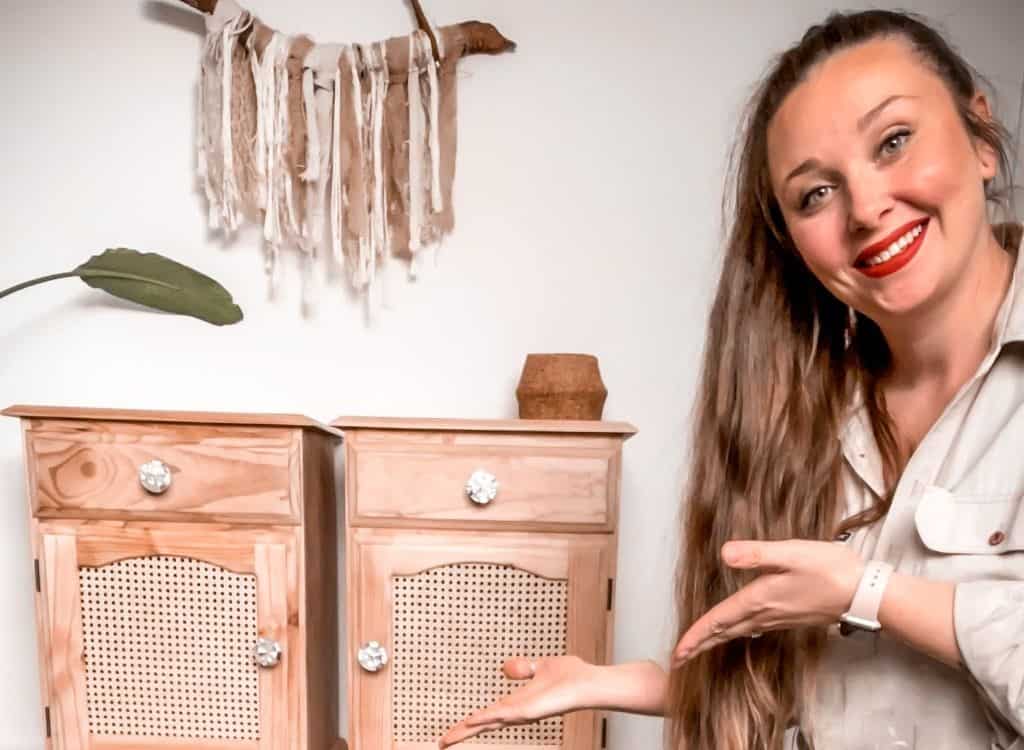 How long have you been upcycling furniture?
I have been upcycling furniture for almost a year now, I started as many of us I think during the first lockdown in Melbourne.
Where do you seek your inspiration from?
I have quite a few inspirations, my top three Instagram accounts are Butch & Bulldog, Wild Sparrow Designs and Lilly Moon Vintage.
What's your favourite colour?
My favourite colour in general is blue, but my favourite colour to paint is white 🤍
What's your favourite decor style?
My favourite home décor styles are Industrial and Boho/ Beachy – I like to combine both styles in my home.
What trend do you hope makes a comeback?
I am super happy that the mid-century modern trend is back and super famous again, even if it's hard to find nice pieces at an affordable price nowadays. I also am a huge fan of everything rattan and macrame.
For our fellow upcyclers'/DIY's/interior designers, what are your top 'dos'?
My top dos would be:
Invest in good quality tools

Choose quality over quantity

Be super reliable.
What about the don'ts?
My top don'ts would be:
Be negligent with your work and

Be rude to customers or brands.
Tell us about your favourite or most memorable project to date?
My most memorable piece to date was the vinyl player I recently did, TWICE! Yes, twice… the first time I used chalk paint and a few weeks later I had the most horrible bleed through that I had to do it all over again. For the second time I used a water-based paint, and it came out beautiful.
What about a project that didn't go to plan?
Oh, I've had quite a few of them, but the best one is the massive 10 seater dining table that was a complete fail. I ended up using it as my workshop bench.
We absolutely LOVE your recent Pine Wood and Rattan Bedside Tables! Talk us through which Do.Up products you used and why you chose them?
My client and I chose the Large Mother of Pearl Bowl Knobs because we wanted a nice Baltic/boho vibe for her bedroom. The wood of the bedside tables matched the cabinet knobs perfectly and the pearl's reflections add such a nice touch to the final product.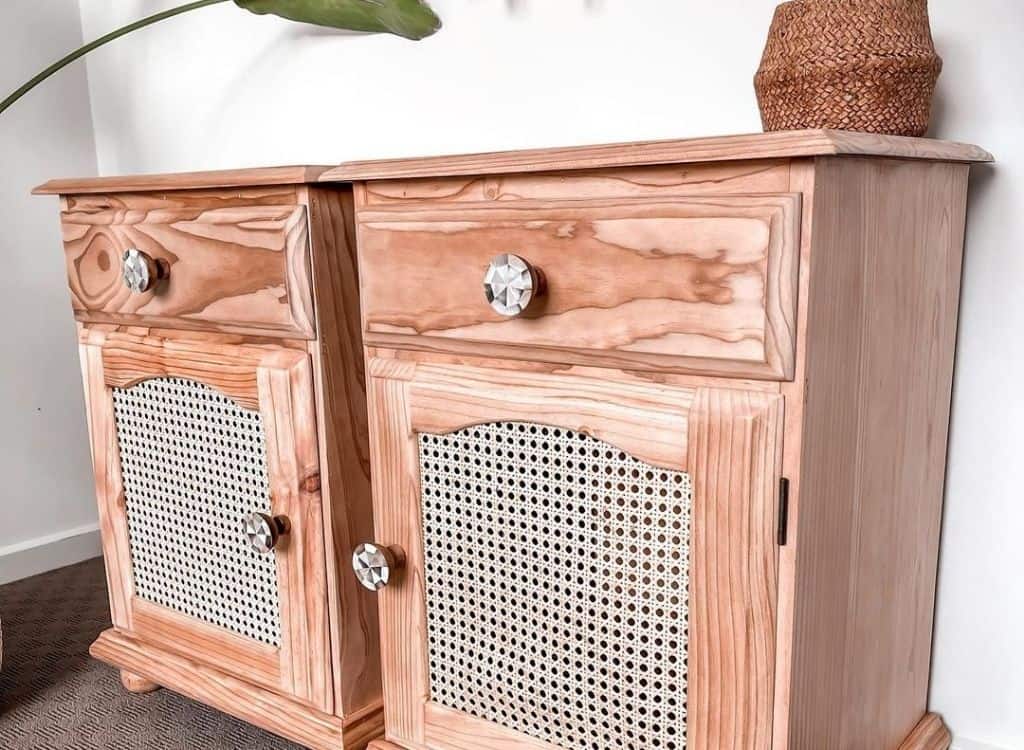 What draws you to use Do.Up products in your work?
When I am planning a project I always search for hardware ideas ahead of time. More often than not, I come back to Do.Up because you have the biggest choice of cabinet pulls, decorative wall hooks, cabinet knobs and handles out there. I love that we have a similar vision and style, the quality is awesome and the price point is really reasonable! I have never been disappointed with your products, I would try them all if I could.
What three words would your friends use to describe you?
Creative, positive and outgoing.
If you could trade places with anyone for a day, who would you choose?
I wouldn't trade places with anyone to be honest, I am very content with my life.
What's your guilty pleasure?
My guilty pleasure is op shopping and especially kids clothes.
Where can we find out more about you and see more of your work?
You can see more of my work on Instagram – @the_way_upcycle and Facebook!
Do you want your work featured in the Do.Upper Chronicles?
We're always on the lookout for incredible design and DIY that uses our products in creative ways. Get in touch with us if you or someone you know deserves the spotlight for all their amazing work.