Shh – do you hear that? Yes, that's the sound of sleigh bells jingling because Christmas is almost here! Don't be fooled into thinking that the traditional red, white and green is your only option these holidays – it's time to reject the ordinary and build your own magical wonderland at home this year.
To get you in the right mood, we spoke to Santa (okay, so maybe we had a group chat going, but it was very merry!) to get the inside scoop on all things 'Christmas spirit'.
What is the Christmas spirit and how do I channel it?
Magic, joy and wonder: they're just a few words to use to describe the festive feeling. Unlike any other holiday, Christmas brings its own energy and you can capitalise on it around your home.
Feeling a bit 'meh' and uninspired this year? Don't worry, we'll have you fa-la-la-ing all the way into the new year with 6 ways you can use the Christmas spirit in your interior décor and styling.
The Christmas spirit: 6 different ways
1. DIY Christmas decorations
Where are all our crafty friends at? You can get all of Santa's little helpers in on this one. Create your own DIY Christmas decorations – perhaps even a wreath to decorate your front door – from a variety of different materials, textures and objects.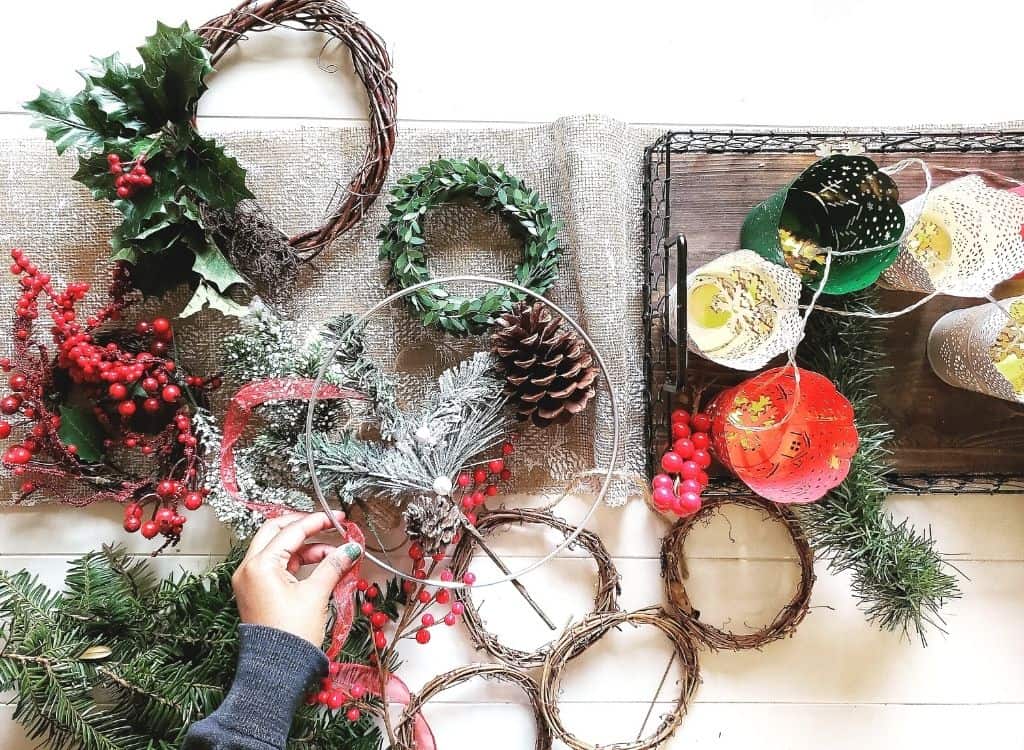 Go for recycled or secondhand goods first before hitting the craft section at Kmart (pinecones make great table centrepieces), and remember: there are no rules, use your imagination!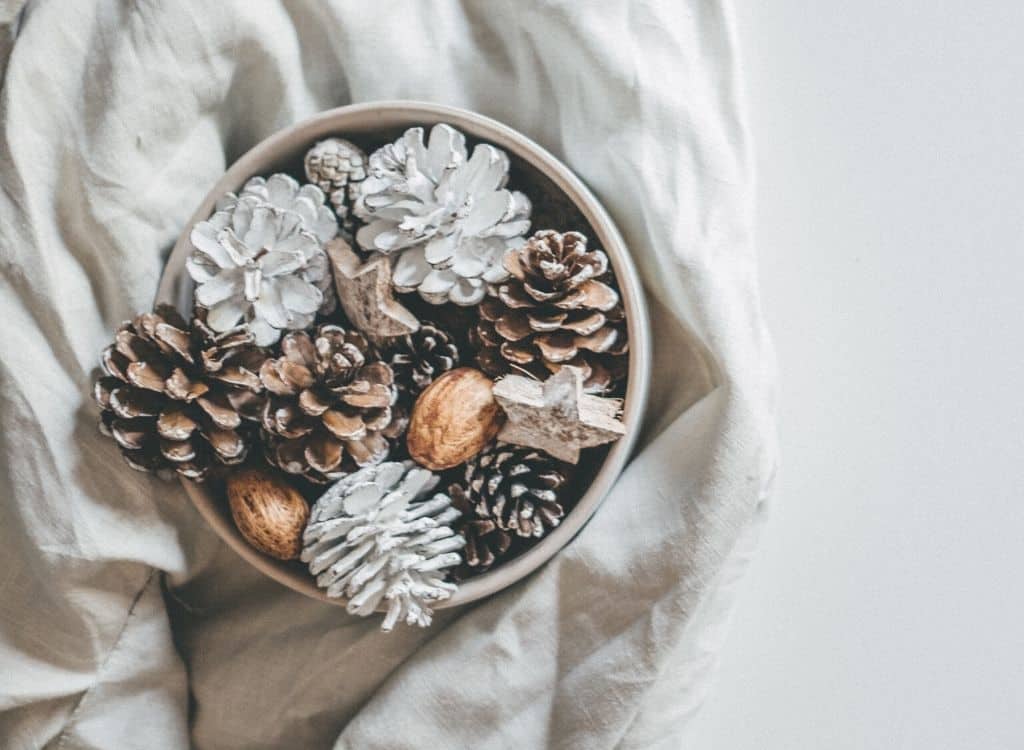 2. Get creative with colour
This year, why not mix up your colour palette – you don't have to use the traditional green and red either! You might like to weave in a natural theme, opting for decorative pieces of driftwood, fruit or nature – or drop in a pop or two of bold hues.

3. Use Do.Up wall hooks to hang your Christmas lights and stockings
There are so many wonderful ways you can use wall hooks, especially at Christmas time. They're perfect for hanging the family's Christmas stockings in a place where small hands can't reach (or you won't be tempted to look ahead of time).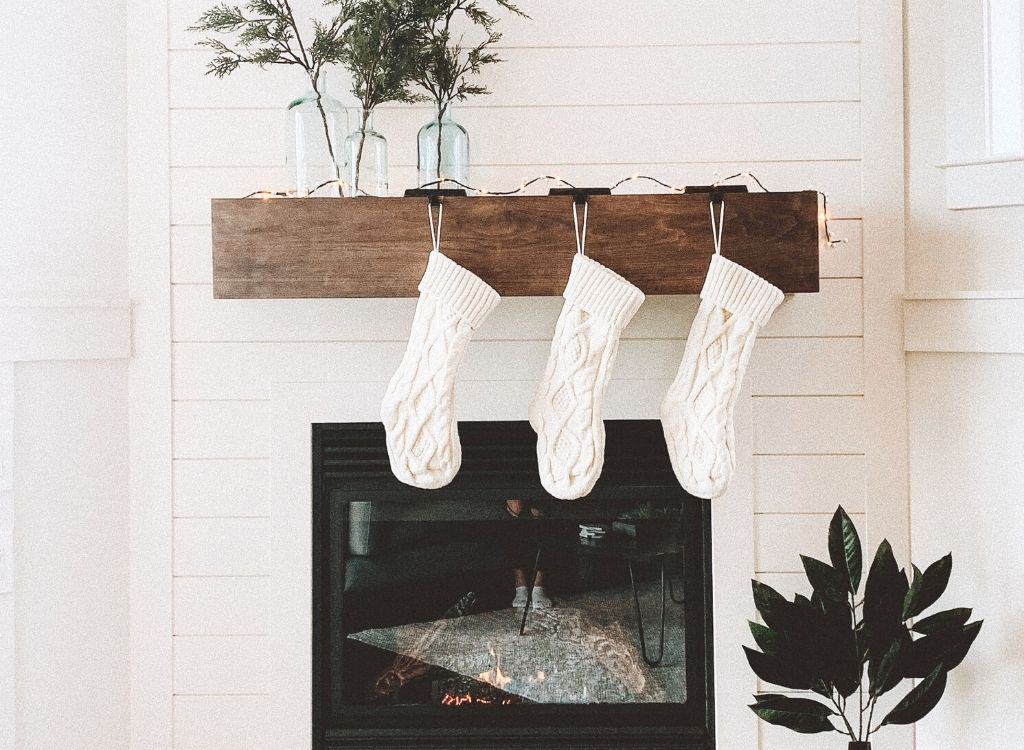 Also, once you've untangled the fairy lights (outsource that task if you can), hang them in your living room using our White Ceramic Wall Hooks. They'll really amp up those winter wonderland vibes.
4. Smells, sounds and textures
The Christmas spirit isn't just about gifts, though they're always welcomed (*wink wink*). It's also about the sounds, smells and tastes of the holidays. Let the aroma of scented candles or gingerbread cookies waft through your home and set the mood for a singalong by putting on your favourite Christmas tunes (cue Mariah Carey for us!).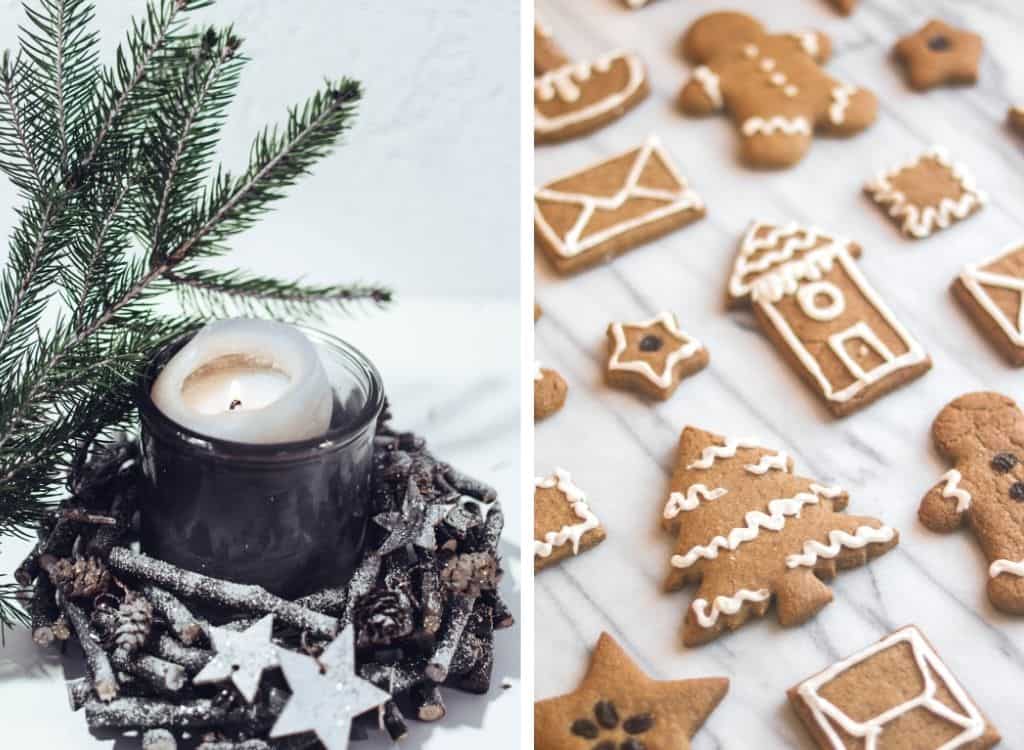 5. Upcycle furniture (like Do.Upper Bridget did)
The incredibly talented Bridget from Holme Made by Bridget has reimagined a drinks cabinet using our Antique Gold Deer Knob. How cool is that?! This may inspire you to start your own DIY journey or even create a Christmas specific entertaining area for guests. As you can see, Christmas can be classy – it can be as grown up or young at heart as you like!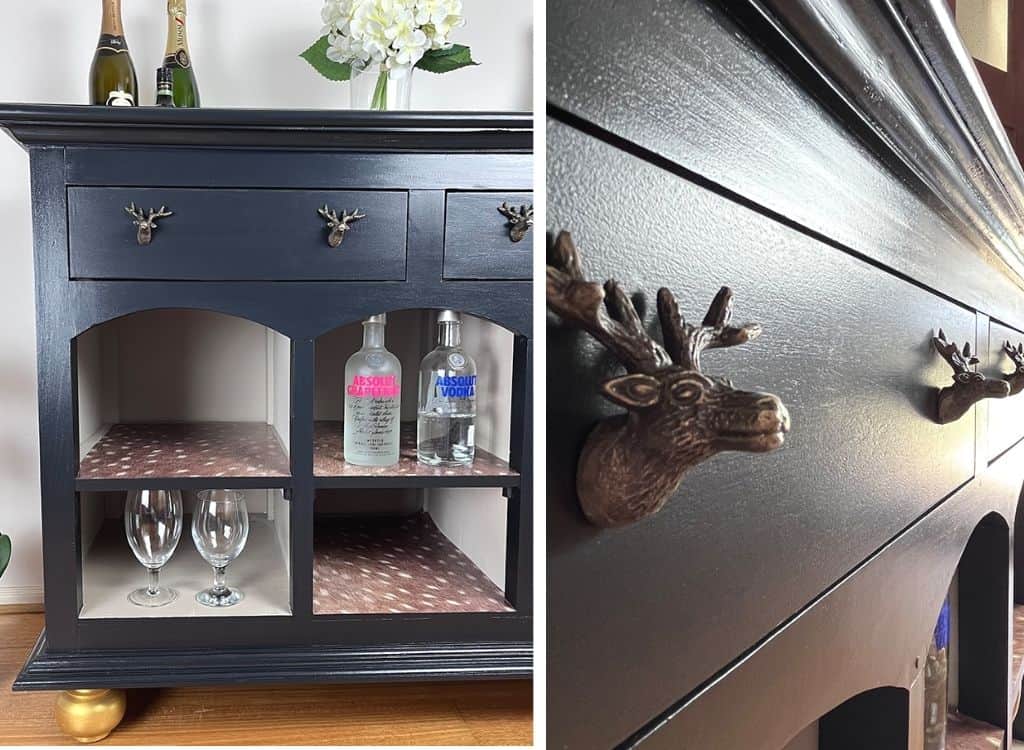 6. Contrast gold and silver decorations
Lastly, the festive season is the best time of year to mix and match gold and silver. From Christmas Day place settings to the finer details of your décor, it's a clever way to add a little luxe to any theme.
Here are our top picks from the Do.Up shop for killer gold and silver combos:

From our Do.Upper family to yours: happy holidays!
Before we let you go, we'd like to wish you and your family a very happy holidays. We know the last two years have been anything but normal, but we're so grateful you're still with us. Share your Christmas spirit with us on socials by tagging us at @do.upper – eat delicious food, hug your loved ones and enjoy the break!