When it comes to wall hooks, not everything is as it seems. Sure, you could play it safe and use them to simply hang your coats on, BUT…that's a missed opportunity. If you're in the mood to really switch things up in your home decor, have we got a DIY project for you!
You see, we're passionate about sparking your creativity. So much so, that our team got together to dream up some fantastical ways you could use our wall hooks. Check out our list of 16 ideas below and let's start thinking differently together (insert fist bump here!).
Wall hooks are everywhere (trust us, look around!)
Take a glance around your home. We bet you've got hooks in the most unlikely of places! Wall hooks are one of the most underrated pieces of hardware out there, which also means they're often under-utilised. You can use them in SO many different and creative ways beyond the ordinary. And that's where we come in.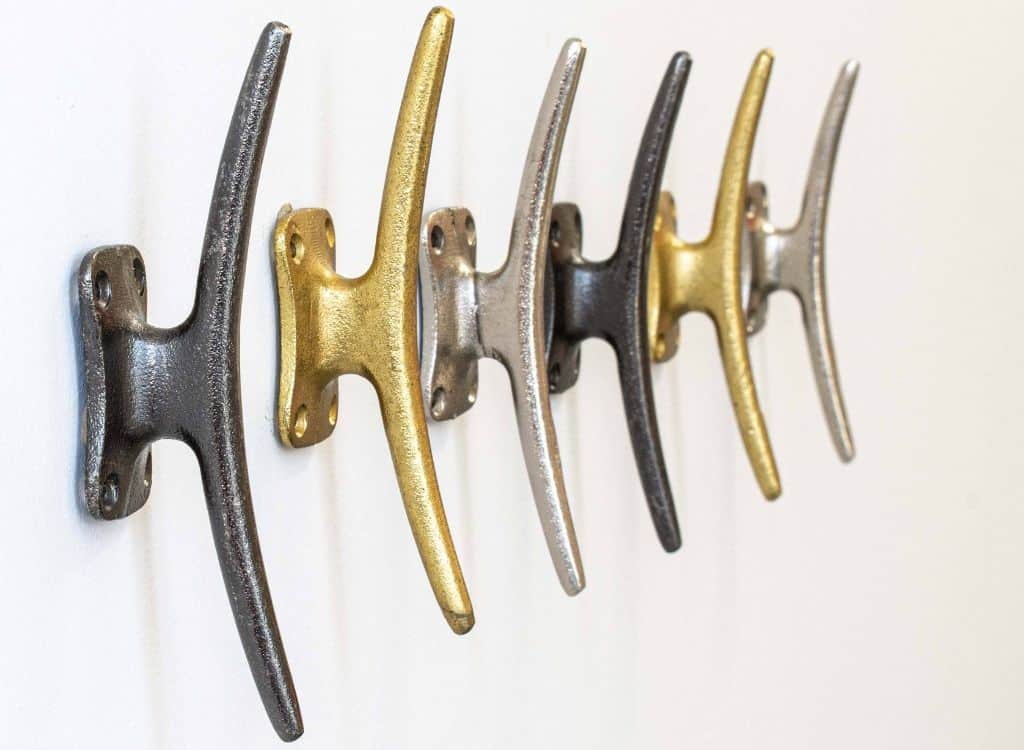 Our wall hooks are handmade by artisans with the intention to be both functional and make a statement about you and your unique personality. Here's how you can incorporate a few small flourishes of creativity into your home that might make your friends and family jealous (or straight up impressed). 
16 surprising ways to use wall hooks
1. Showcase your scarves or hats
Let's start with an obvious one but in a not-so obvious way. Instead of using a tacky plastic hook from Woolies, why not grab yourself a few decorative wall hooks (surely your scarves and hats deserve a little luxe). 
Depending on your personal style, you might like either the Double Vintage Wall Hook or the Silver 3 Point Wall Hook (comes in gold too), both of which have bonus hooks for all your fabulous accessories. 
2. Display necklaces and jewellery
We think either the Black Traditional Hat And Coat Hook or the Gold Rainbow Wall Hook are the perfect options for your favourite jewellery. The multiple hooks can be used for bangles, earrings, long necklaces and even rings.
3. Hang pots and pans in the kitchen
Keep your kitchen tidy with a row of wall hooks matched to your decor. We've got a range of colours, styles and sizes to explore in our online shop.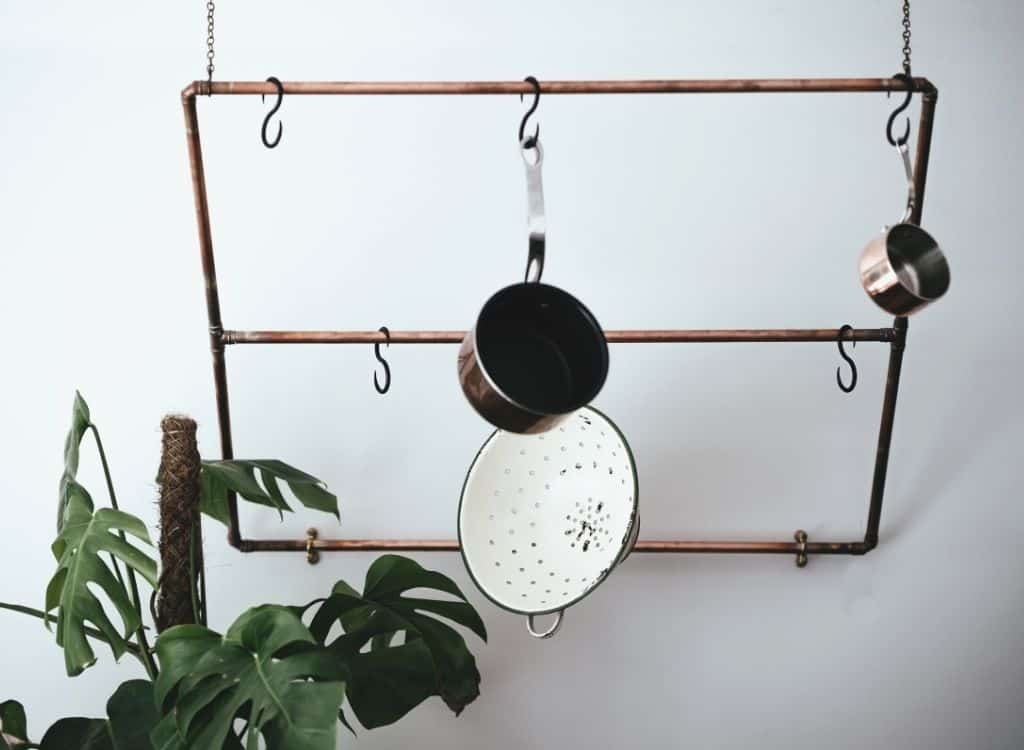 4. Organise your belts
Check out the Double Leather Wall Hook – double the hooks, double the belts! There's a single version too, in case you were wondering. 
5. Level up your homeschooling game
Simply hang your child up on a wall hook via the back of their shirt to watch their homeschool webinar. KIDDING – but it's funny to imagine, isn't it?!
6. Store your ironing board
Take your organising game to the next level in your laundry by adding two Silver or Gold J-Shape Wall Hooks side by side to hold your ironing board. This keeps it out of the way and turns your humble ironing board into a piece of treasured wall art!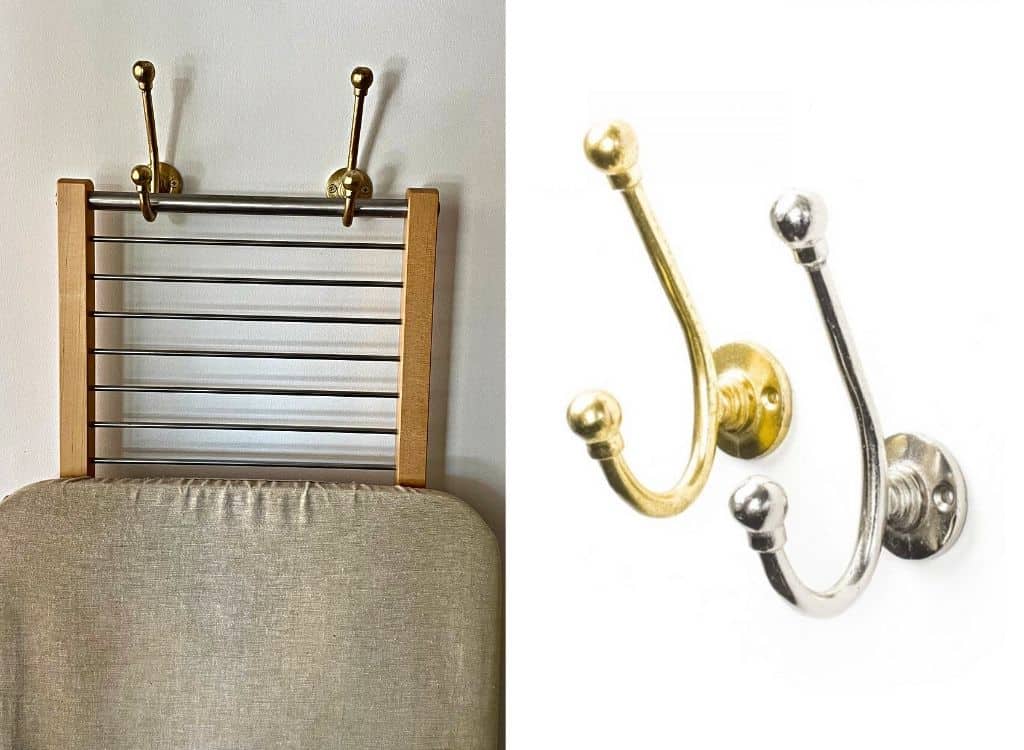 Featured: Kate from @house_of_hollingsworth
7. Never lose your keys again!
Add a beautifully eye-catching element whilst keeping your keys where you can see them by fixing one of our dainty Small Gold and Pearl Target Wall Hooks to a handy spot near your front door. 
8. Create your own art gallery
Wall hooks can also be used for hanging art, salon-style, in your living room. Charcoal drawing? Whack it on a wall hook. Finger painting masterpiece? Frame it and celebrate it! 

9. Arrange your handbags
Our Marble And Brass Intersect Wall Hook is crying out for a handbag or two to hold. A few of these in a row is a gorgeous way to avoid clutter in your wardrobe and empower you to keep those lesser used bags in high rotation. 
10. iPad or tablet holder
Try our Wide Silver Scoop Wall Hook (comes in gold, too) as a holder for your iPad or tablet. Depending on the model, one hook might do the trick. 
11. Hang fresh towels in the guest room
Who loves the smell of fresh laundry? We do! Don't hide your handiwork away in a cupboard, put it on display for the world (and your guests) to enjoy. For an added touch of luxury, we love the Gold Rosette Wall Hook (available in silver, too).

12. Decorate a blank wall (instead of photos or artwork)
Channel your inner Picasso here and arrange something like the Silver Feather Wall Hook (which also comes in gold and antique gold) on a feature wall. Get creative with patterns or mix and match hooks (it's your chance to shine). 
For a more decorative approach, you could arrange a cluster of Silver or Gold Spring Bee Wall Hooks on a wall at home like they're buzzing around. 
13. Keep unruly curtains in line
If you have curtains and aren't using curtain tie backs, you're missing out. If you do, did you know you can use wall hooks – like the Antique Gold Double Hook – alongside your tie backs? Pretty neat, huh! It helps to bring a little polish to your space and make it easier to let all that beautiful light in.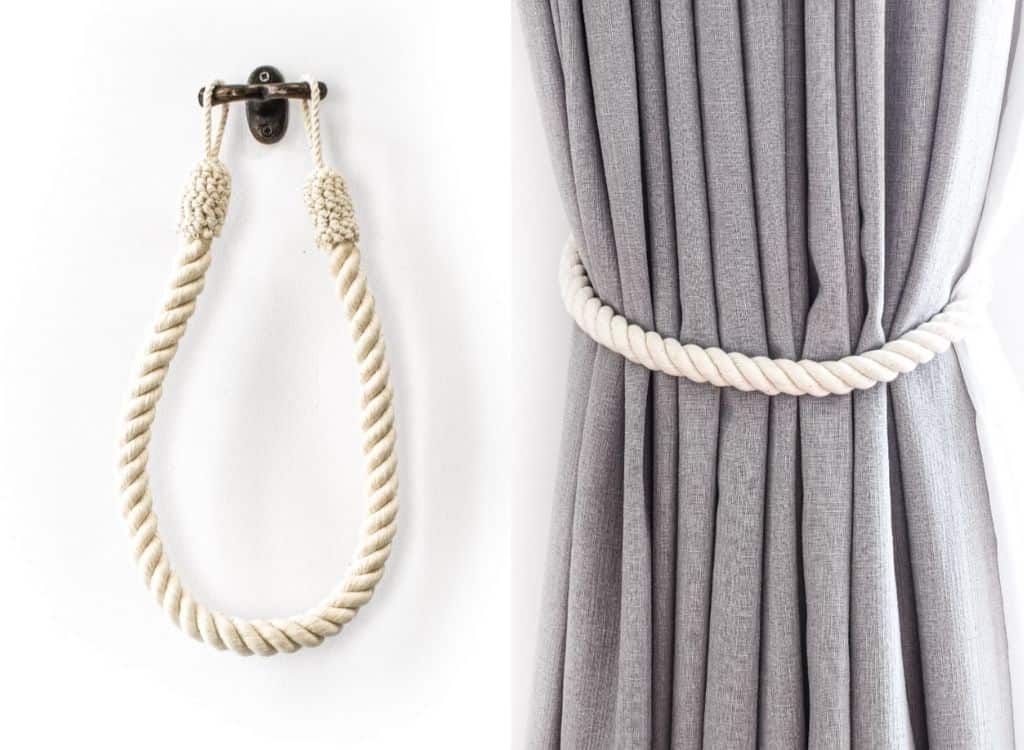 Featured: Twist Rope Cotton Curtain Tie Back
14. Spell SOS to get help!
If lockdown is sending you loopy, grab enough wall hooks to make an SOS on your front lawn so the rescue choppers can see it from above (desperate times call for desperate measures!). 
15. Curtain rod holders
Simple, yet stylish, you might like to use one of our wall hooks – like the Aztec Design Wall Hook – to hold your curtain rod. It's certainly more inspiring than a lot of the generic rod holders out there. 
16. To keep the kids in line (perfect for your mudroom)
Afix a few Gold Sleek Wall Hooks in a row and hang small whiteboards or chalkboards for each member of your clan in your marvellous mudroom. Add their tasks, any messages or even affirmations that they'll see as they leave or when they get back home. 
Now it's your turn…
Since you're likely already 'hooked' on home DIY, we challenge you to use your wall hooks in weird and wacky ways. Tag us on Instagram at @do.upper using the hashtag #WackyWallHooks so we can follow your progress. Happy hooking!