At Do.Up, we draw inspiration from a range of different places: interior design, art, music, travel and even fashion. That's the beautiful thing about creative expression: it tends to cross-pollinate. Someone who's a living and breathing example of this is the extraordinary Sophie Gunnersen (keep reading, you'll see what we mean).
Meet Sophie Gunnersen, multi-passionate creative
Hailing from a farm in Western Victoria, Sophie is a country girl at heart. Despite calling urban Melbourne home now, she's travelled far and wide in search of inspiration for her many different passions. With a background in media, communications and the Arts, it's no wonder Sophie has migrated to a career in interior design and fashion.
Influenced by the rich cultural heritages of Italy and Latin America, Sophie's love for interiors and people has spurned a range of different creative expressions – from her own renovation projects to not one, but two businesses. 
You'll love this conversation with Sophie for her candour, energy and passion for sustainability and design.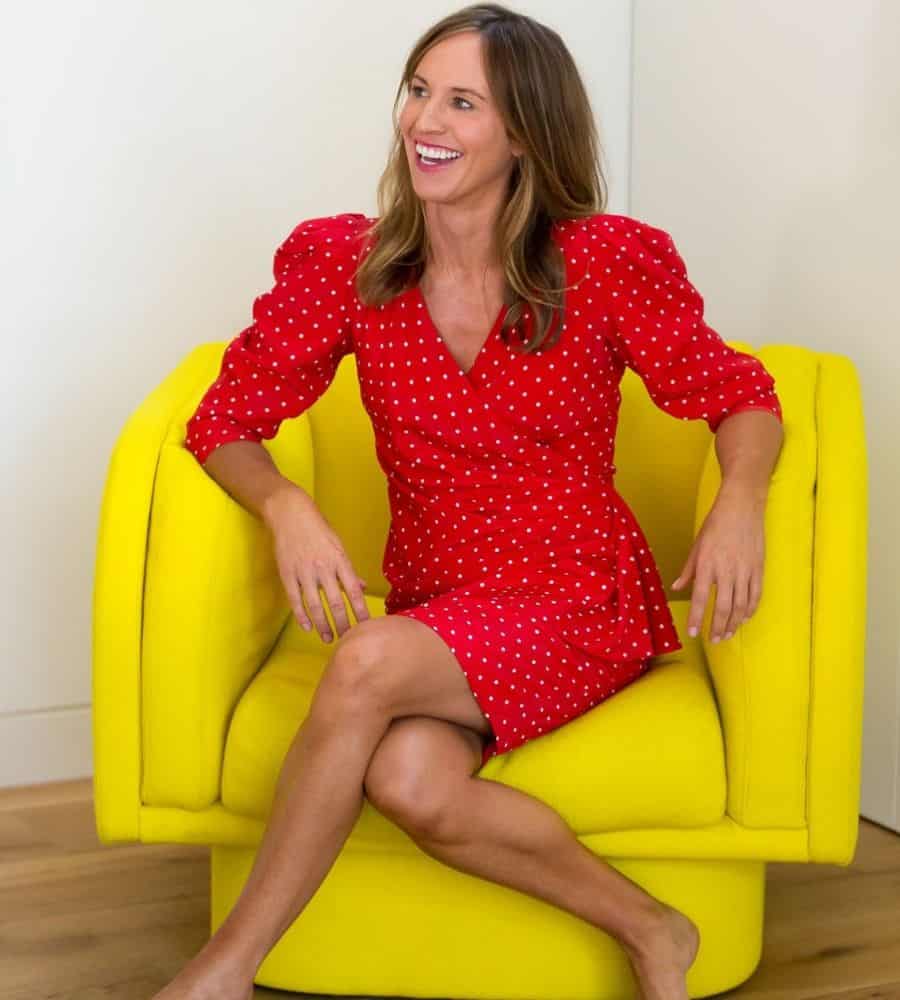 Tell us 2 truths and a lie about yourself? We'll keep the readers guessing on what 's the lie! 😉 
I am a serious petrol head, I love cars and motorbikes.

I speak 5 languages.

I love cooking.
What would you sing at Karaoke night? 
 Survivor by Destiny's Child or Eye of the tiger! 
Aside from the necessities, what's one thing you couldn't live without? 
My AGA oven.
Describe your personality in 3 words.  
Optimistic, outgoing and empathetic
What are your greatest passions in life? 
Skiing, my boys and family, travelling. 
So Sophie, you're a wife, mum of two gorgeous boys, run two businesses and have just undergone a full home renovation and extension to create your dream home! I think we're safe to assume you're one busy woman! What's your secret? How do you do it all? 
I don't sit down; I am actually not joking! I don't think I have sat down on my couch in years. I love being busy, working on lots of fun projects and having a full house filled with laughter – that's what keeps me going.
We love to entertain and really enjoy family time, and as I have always said, "You're a long time dead." Don't put off what you can do today for tomorrow. I think you just have to back yourself and dive in! The worst thing that can happen is you fail – and this is a fabulous learning curve! I also have the most incredible group of family and friends who are so supportive and brilliant.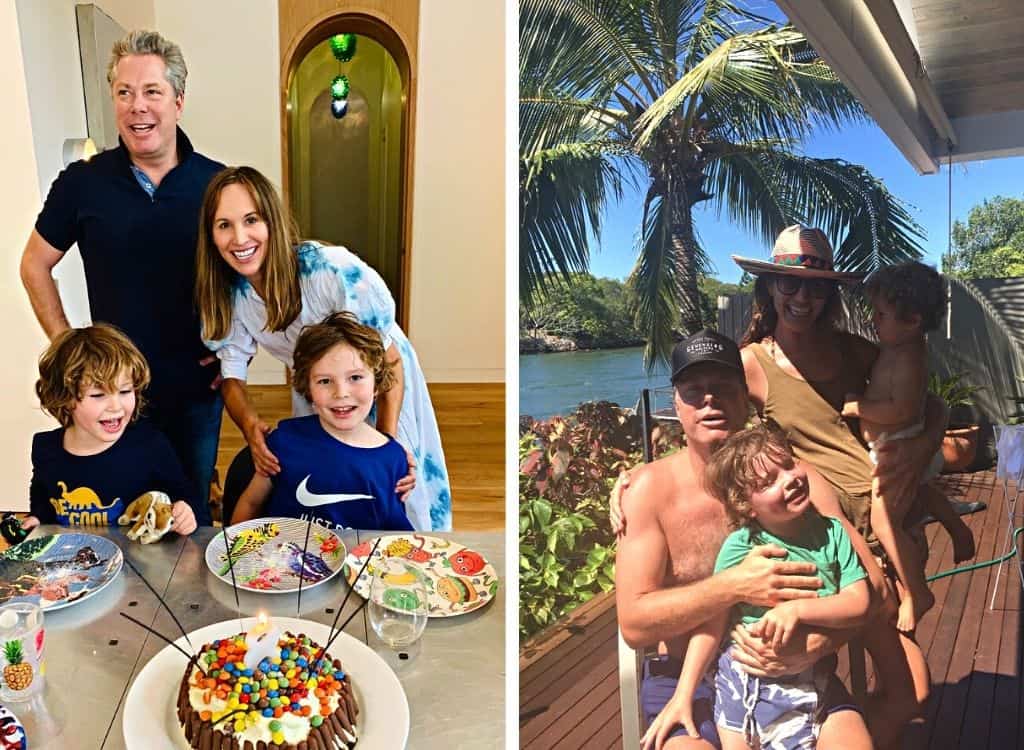 What got you into the Interior Design space? 
I was brought up being taken from the antique store to the fabric house, back to the antique store. I was always surrounded by people who loved design and creating spaces. My true passion was really made firm when I moved to Rome, Italy, and then to Argentina, surrounded by such incredible architecture and style. I just fell in love with all the furniture and art, which sealed my love of interiors.
Tell us a little about Studio Stamp and how it came about? 
I launched Studio Stamp with my oldest friend Alexis Dumaresq. We actually went to boarding school together and after a combined 18 years of living in Europe and South America, we came back together in Australia with a joint vision and it took off from there.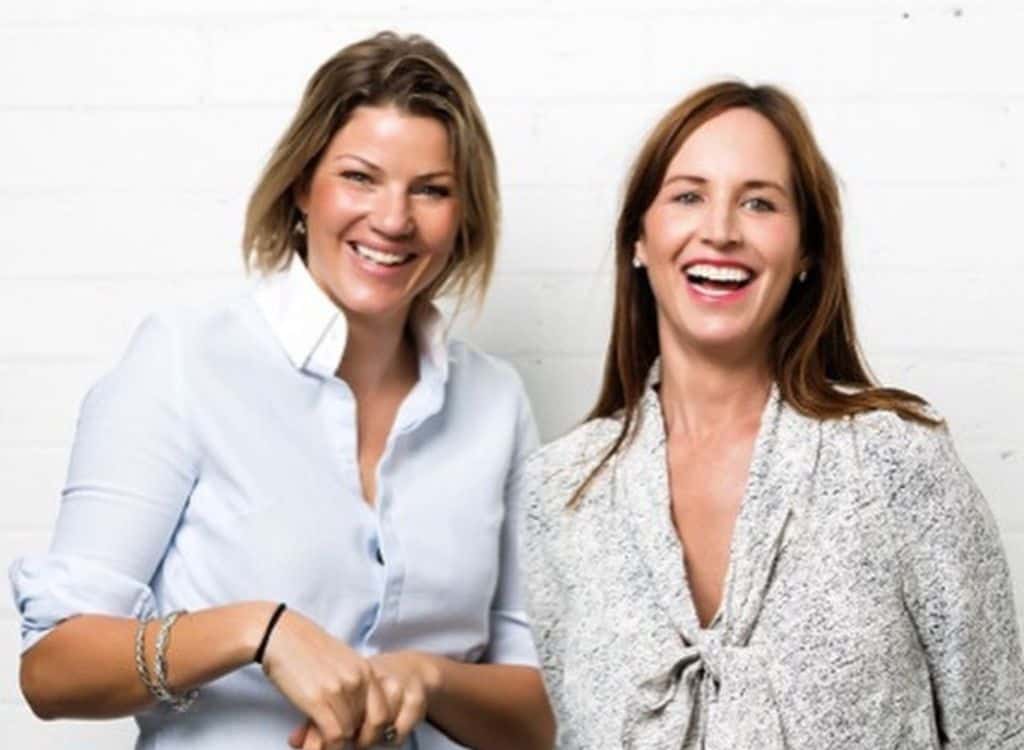 What does your role as Creative Director entail? 
It's a little bit of everything! We work mainly on larger residential projects, but we are branching out and creating various lines of products that we can place under our umbrella. I work closely with clients, sourcing furniture, selecting tiles, paint colour, fabrics, art work, you name it. There is not much we can't do or find and it's a lot of fun.
Would you say you have a signature style? It's been described as "raw and real", can you elaborate on this? 
It's very unfussy, I'm not shy of colour and I like the rawness of timber and stone. I don't follow trends and I have some fun mixing it up. I am somewhat fearless in what I do, slightly eclectic . 
When designing a room, what is the most important factor for you? 
Spatial awareness and good lighting.
For our DIYers at home, what would your top decor tips be for styling a room/space? 
I just love good lighting, table lamps, floor lamps, sconces or feature pendants!! I also collect art, so good artwork is a must!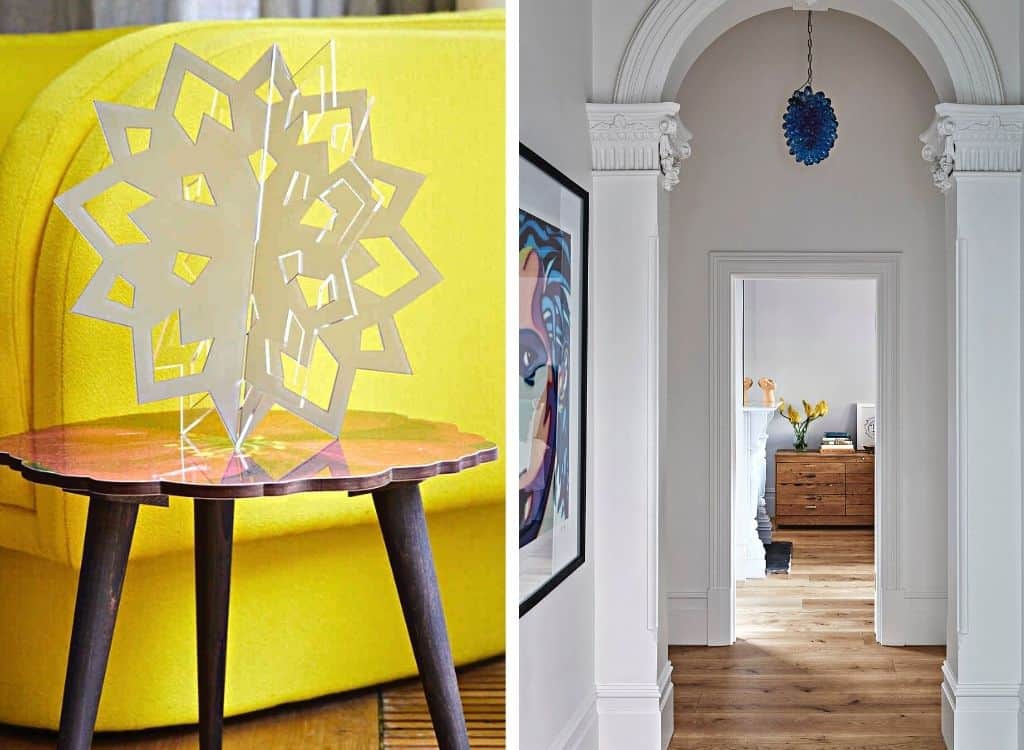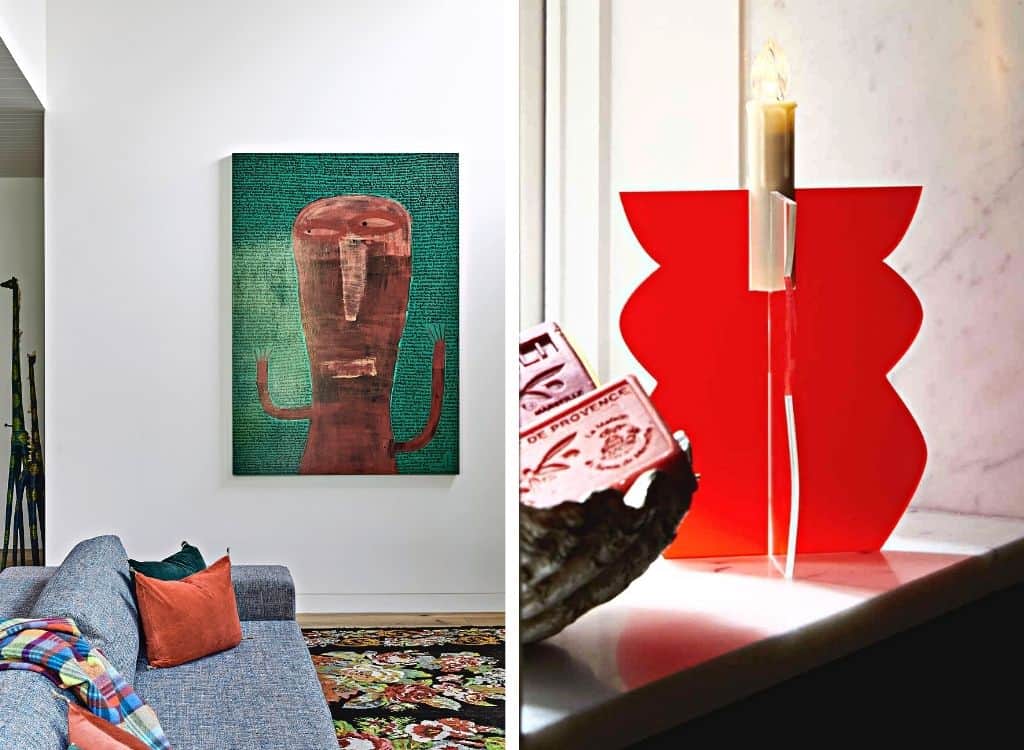 Now you too have just recently finished renovating your spectacular home as featured on est living. Tell us a little bit about the planning and design process… 
I worked closely with my great friend and architect Lucy Clemenger. I had a clear vision of what I wanted and my colour palette. I had been collecting images and making mood boards. I had hundreds of carpet samples, fabric for curtains and couches etc. I already had most of my lighting selected so the process was really fun and quite pain free. I think it's harder doing your own place almost when you are in the industry – you know the array of choices so it can be daunting, but we got there.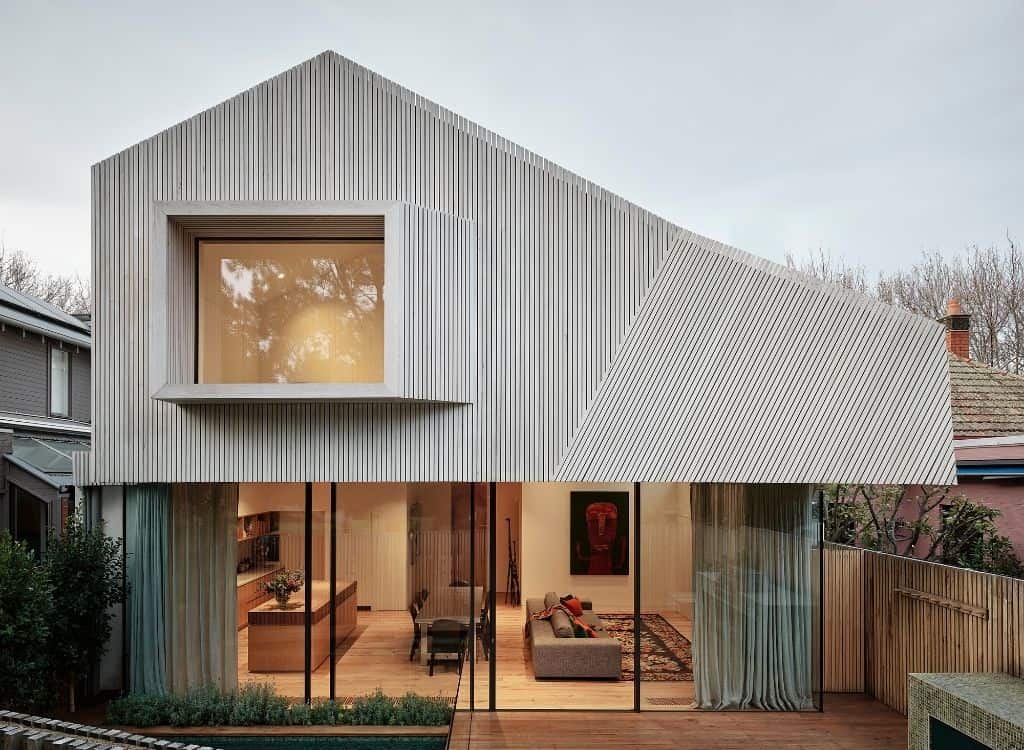 Where did you seek your inspiration from?  
Mostly from my travels. My mum has also been a huge inspiration to me, she is super stylish! 
Renovating or building a new home can certainly be daunting, for our readers wanting to start the process, what are your top do's? 
List what zones you're after because functionality is so important. I think it has to work for your situation. Some people love spending time in the laundry, I personally don't, so my zone is smaller than most which allows for a bigger space in the powder room (it really is always a compromise!).
We love to entertain so the kitchen really is our hub. The focus was on the indoor and outdoor zone! We also have 2 little boys so we tapped into an unwanted cellar area downstairs and created a new play room (saved our lives).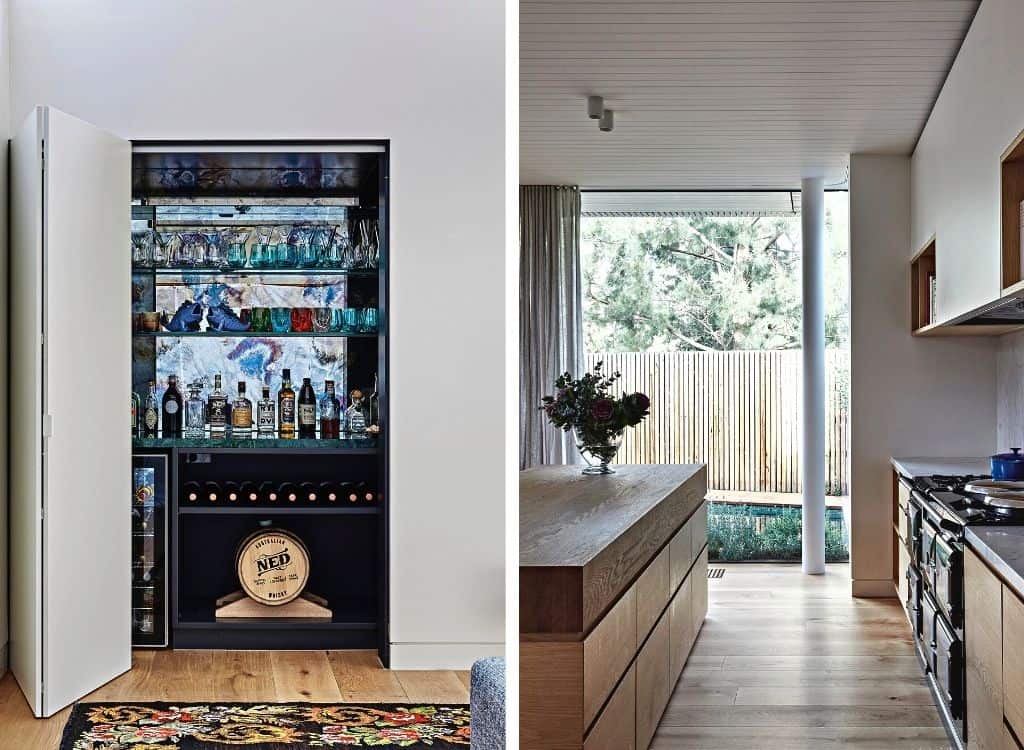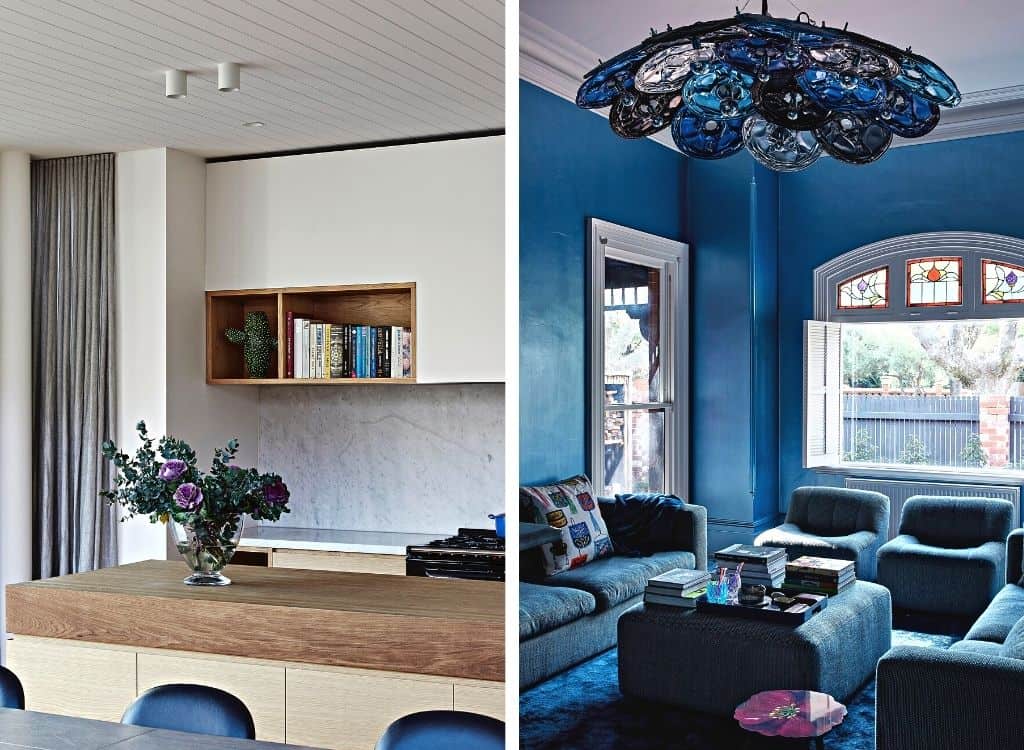 And what about the don'ts…?
Get your design right from the get-go, don't go chopping and changing as we know this costs more every time you turn around. 
Now you also have another business, Mills and York, that's in the fashion space. It has quite a unique concept and focus on sustainability – which we absolutely love (it's one of our core values here at Do.Up too)! Can you tell our readers a little about its origins?
Mills & York is about liberating great fashion from stylish wardrobes and creating a more circular fashion economy. We are a curated peer-to-peer fashion platform, mid-to-high end luxury, we are empowering users to be smart and sustainable together.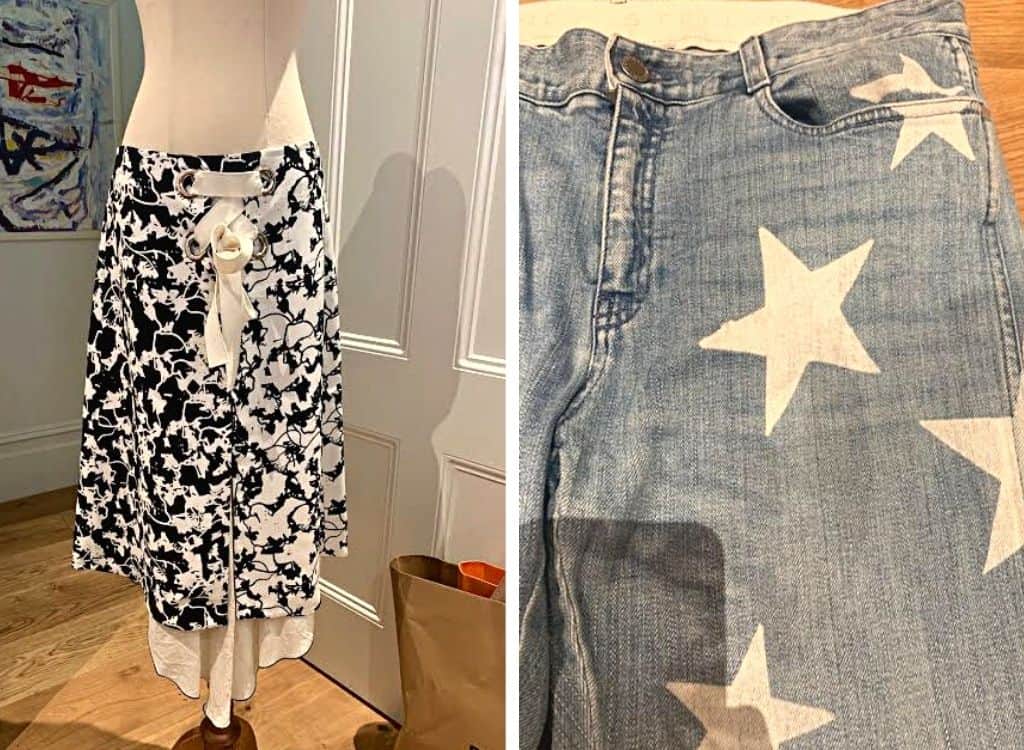 I have always been a huge circular economy advocate; I'm always shopping vintage and unique one-off finds. When I lived in Buenos Aires, I collected vintage dresses so I set about creating this platform with Annabel Lott (the preferred high end of the duo). We believe fashion should be more sustainable, made possible by changing the way we shop and enjoy it. 
Our mission is to provide a trusted community where fashion lovers can rent, lend, resell, and buy designer and vintage fashion. Our focus is about changing the way we consume fashion. Together through our daily actions, we can pave the way to a more sustainable future. Come and join us! 
As we know, there's a strong link between interior design and fashion, from both an aesthetic aspect, but also individuality and for self-expression. Having a business in both industries, we'd love to hear your perspective on how often the two crossover and complement one another? 
It really is a way of self-expression for me and curating spaces or outfits – it all goes hand in hand. I was brought up with grandmothers, aunts and a mum all who were obsessed with fashion and furniture, the latest hats, the next set of couches or antique lights shipped in from France. I was so exposed to the whole sphere I just started loving all areas. 
Interior design and fashion do complement one another! I can quite happily do the interiors of someone's house and then fill their wardrobes up with fabulous, preloved designer pieces. As each business grows and adapts, they will cross over more and more and in a really positive way.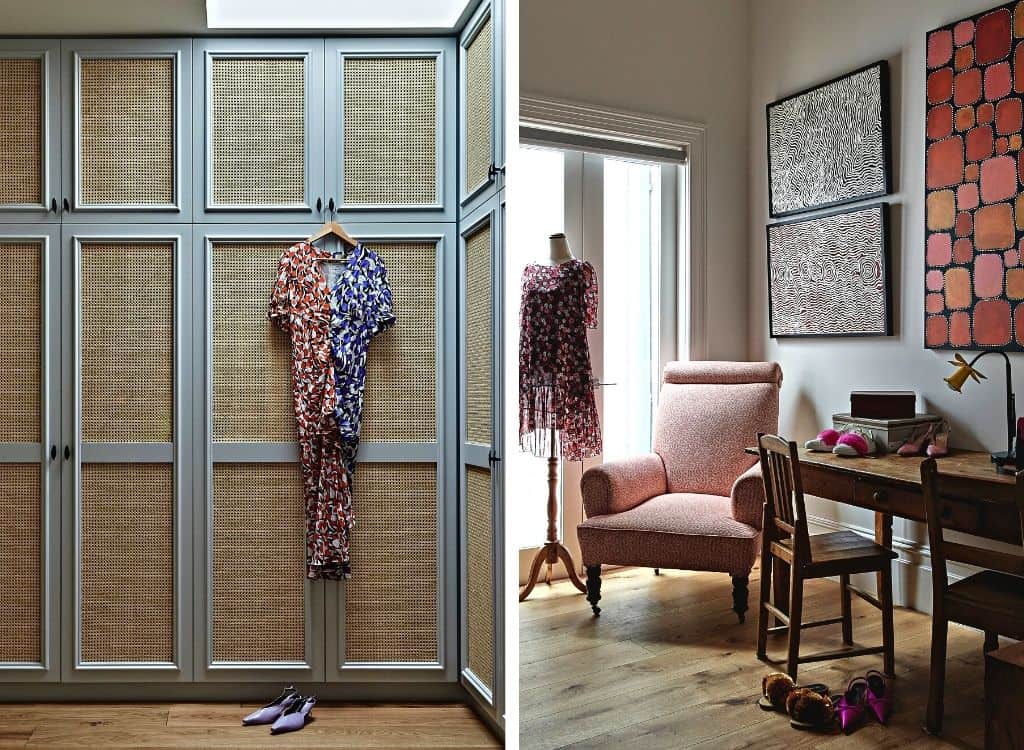 Wardrobe handles: Antique Gold Iron Feather Knob
So what's next for Sophie? 
Building and growing my businesses is key. I'm really committed to making these brilliant! 
A new farm house build is definitely on the cards for my little family and just a good trajectory of 'head down, bum up' and enjoying all the projects that get thrown my way! 
Where can we find out more about you and your businesses? 
Check out Studio Stamp, Mills & York or find me on Instagram. 
Could you be our next Do.Upper Chronicle? 
As you can probably tell by now, we love to surround ourselves with talented, creative folk. There's so much you can learn from how other people work and dream. So if you're ready to step into the limelight, tag us on socials at @do.upper and share what you're tinkering away on. Who knows where it could lead! 
Image credit: All photography of Sophie's home was taken by the talented Derek Swalwell as featured on est.living.