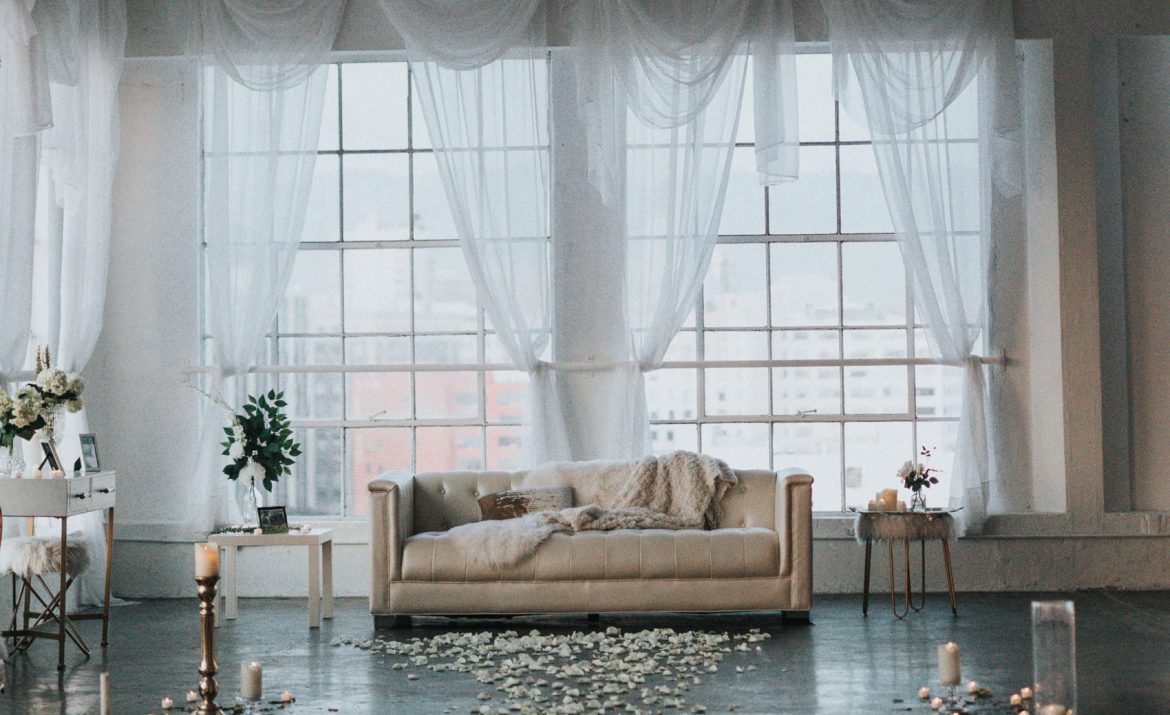 Curtains are not just for letting sunshine in and keeping peeping Toms out. As an exquisite frame makes a painting pop, drapery has the same effect upon a window. When curtains are adorned with holdbacks and other clasps, form and function unite with perfect synergy.
If you're looking for exceptional curtain hardware to create your own synergy, look no farther than DoUp Australia. In addition to our wide selection of knobs, pulls, handles and wall hooks we carry a distinctive selection of window treatments.
DoUp began in 2014 to fill a void left by prohibitively expensive home hardware and inexpensive but shoddy hardware. By carrying only one-of-a-kind handcrafted pieces, we offer unique artisan hardware at budget-friendly prices. We strive to engage our customers in expressing their distinctive personal style. Our ever-expanding catalog encompasses hundreds of enticing updated classics and reproductions. It's replete with understated articles and bold statement pieces.
Here are answers to questions you may have about window hardware:
WHAT ARE CURTAIN HOLDBACKS?
Curtain holdbacks are u-shaped window treatments which decoratively hold drapes aside. Holdbacks are rigid and fixed, constructed of plastic or metal. They're designed to match other window hardware such as poles.
As curtains evolved so did holdbacks. At first they were simply functional, designed merely to keep curtains clear of beds and windows. They've evolved into tiny masterpieces of design and craftsmanship. Holdbacks are placed by a curtain's front edge, adjacent to the window. Holdbacks grip only the front edge of the drape, rather than the entire thing.
There are enough styles, finishes and color holdbacks to set the imagination alight. These are some of the ways they can infuse your home with a jewel-like sparkle:
Rubbed bronze holdbacks impart a clean, modern feel
Matte nickel with twinkling, decorative glass balls fuse with many décor styles
Carved wood shaped like a barrette emanates a bold ambiance (these hang in the center of the window without looping around the sides)
Wrought iron fashioned like a garland inlaid with leaves exudes romance
Brass holdbacks can infuse your décor with vintage charm
WHAT ARE CURTAIN TIE BACKS?
Unlike holdbacks, curtain tie backs are made of pliable material. The most recognisable ones are fashioned from twisted satin and finished with a decorative tassel. A tie back can be made of a vast assortment of materials including crystal, ribbon, shells, chains, crochet and steam punk jewellery. For elegance and sophistication their fabric is often identical to the curtains'. The variety is endless — we've even seen one made from a necktie.
Curtain ties are often used with curtains that lack rings, to effortlessly keep them in place. The more eclectic the tie back, and the more it differs from the drapery, the greater its visual impact. In formal rooms they are often fashioned from the same material as the drapes to subtly fuse with them. Ties can also be used in tandem with hold backs. They are simply wrapped around the drapes and then looped around the hold back.
WHAT ARE CURTAIN ROSETTES?
As their horticultural name implies, curtain rosettes are holdbacks embossed with lush floral patterns. Also known as medallions, rosettes perform double duty as holdbacks and as implements for hanging curtains without a rod. They're very adaptable to challenging agricultural details such as arched windows and wherever they're placed, they bestow an aura of fantasy and romance.
Rosettes are associated with England's Regency period (1830s). They emulate classic floral shapes like roses and choux (cabbage roses). Rosettes traditionally match the drapery, but that's not a hard and fast rule. They are also a beautiful complement to swags and can conceal unsightly hardware such as brackets. Rosettes can be added to a balloon valance, or at the intersection point of swags and cascades. Add small rosettes to tiebacks for added charm. Smaller rosettes generally adorn shorter curtains.
Whether they're called curtains or drapes, the fabric framing windows comes alive when it's decked out in finery. Window trimmings such as brass holdbacks, sumptuous tie backs and ornate rosettes dress them up in high style. We would love to assist you in adorning your curtains with pieces that speak to your unique identity. Visit us at doup.com.au and discover an abundance of window accessories that let the sun shine in!