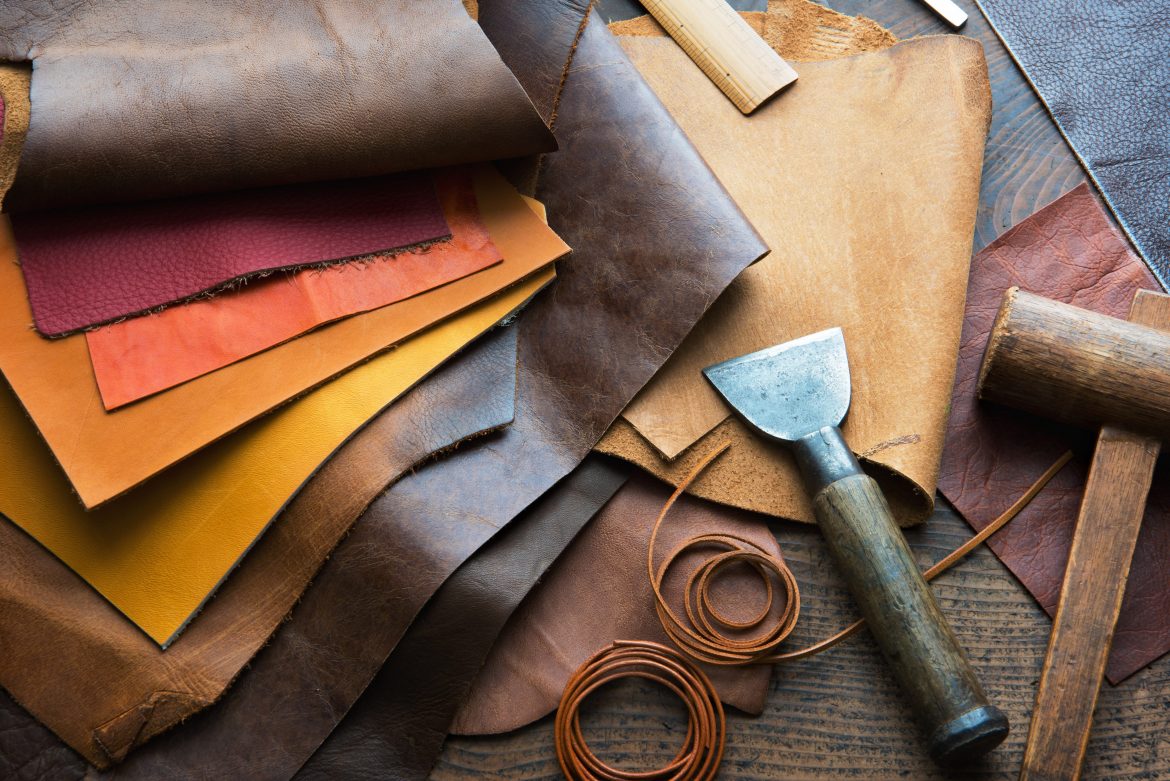 Vinyl vs. MP3s. Four cylinders vs. 12. Pepper vs. salt. Six of one vs. half a dozen of the other. Faux leather and genuine leather–they're also fierce competitors.
The basic difference between artificial leather and genuine leather is that real leather is produced from the actual hides of cattle, sheep and oxen. Synthetic leather is made from plastics and then immersed in dye, wax or polyurethane for colour and texture. Simulated leather has markedly evolved into a material that closely emulates the real thing.
At DoUp, the largest online retailer of hand-crafted artisan home hardware, we carefully select cabinet handles, cabinet pulls, drawer pulls and drawer handles that reflect our high standards for beauty, as well as our resolute eco-friendly principles. These ideals inspired our simulated leather collection. Here are some of the advantages imitation leather has over genuine leather:
CRUELTY-FREE
Faux leather (also called vegan leather, pleather, leatherette and PU leather) spares the lives of animals who would otherwise suffer and perish during genuine leather production. Artificial leather is 100 percent synthetic and manufactured in a factory. No animals are used to produce it, so no animals are jeopardised. The end result is merchandise that looks and feels like the original.
Additionally, cutting edge manufacturing methods make simulated leather production cleaner, and tap into fewer natural resources. Our synthetic leather cabinet handles reflect the elegance and practicality of synthetic leather.
COLOUR AND TEXTURE
Since leather substitutes are manmade and come from the same stock, their colours are uniform. Textures stamped into them realistically simulate the grain of real leather. Another advantage to being manmade is that artificial leather can be dyed in a broad range of colours. Additionally, it is resistant to sunlight.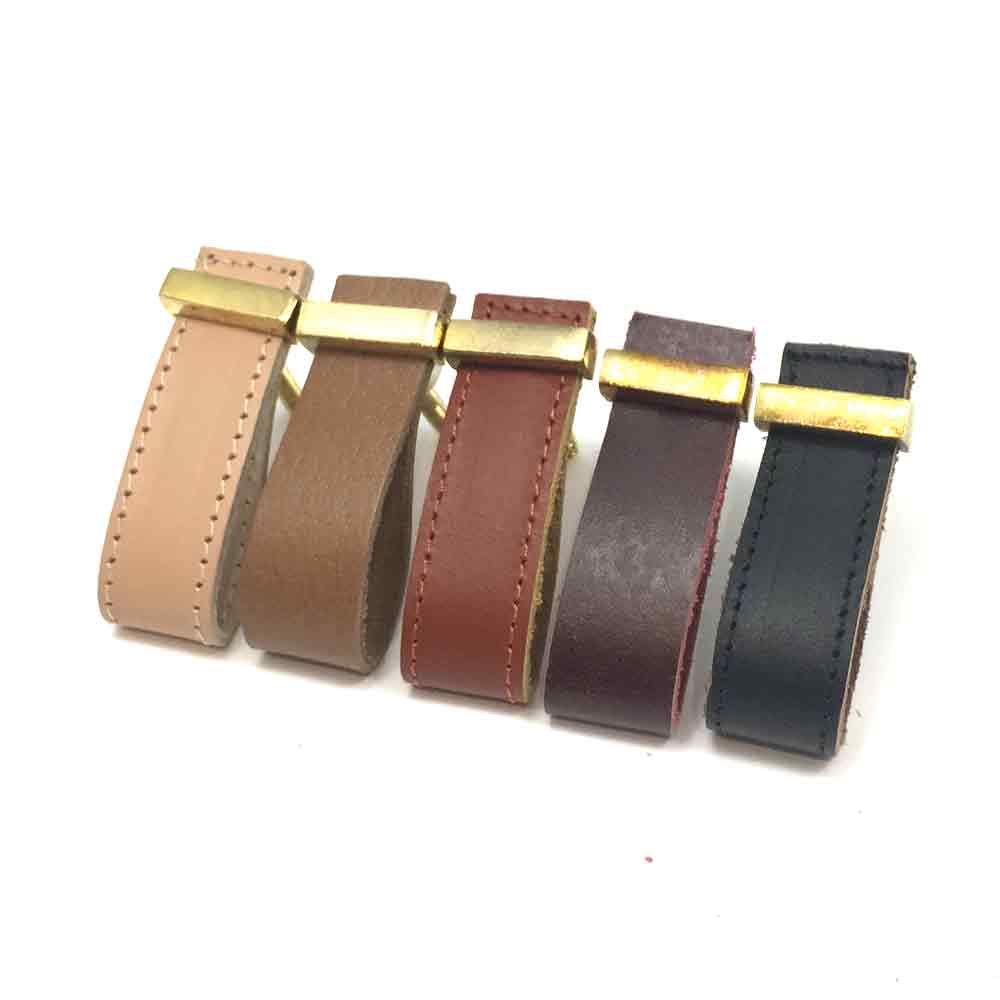 LOW MAINTENANCE
Whether used in furniture, clothing or accessories, imitation leather is low-maintenance, pet-friendly and childproof. It's also stain- and fade-resistant. Unlike real leather, fake leather is easy to doctor if stained or scratched. Simply wipe with a clean cloth and warm water. For tough stains, rub with a bar of soap, making sure it's unscented and chemical-free.
It's essential to coat your fake leather with a protective conditioner [LINK] afterwards, so it doesn't dry, crack or split. With a little TLC, fake leather, which has been developed to have grains, colours and textures like real leather, is difficult to distinguish from a high-quality leather. Our sumptuous drawer pulls exemplify this similarity.
DURABLE
Quality simulated leather can last 10-15 years. Synthetic leather is designed to keep its form and is highly durable. Its water-resistance is superior to that of leather, which can easily be damaged by liquids. It defies the scratches and scuffs that would mar real leather. DoUp's imitation leather drawer handles are resilient through numerous pulls and pushes.
INEXPENSIVE
A big part of imitation leather's appeal is its low price. Since simulated leather is mass produced, it's significantly less expensive than its authentic counterpart. It's manmade and can be created in enormous quantities, while real leather items hinge upon fluctuating numbers of cattle.
Simulated leather is generated in inexpensive, fabric-like bolts, while genuine leather goes through a slow, costly manufacturing process. Inexpensive materials, such as the ones comprising our cabinet pulls, along with mass production, impart synthetic leather with the look and feel of real animal hide at a trace of the cost.
Faux leather is a remarkable innovation. It emulates leather's distinctive qualities without the expense. In addition to its practical and visual appeal, it is an alternative to animal and environmental exploitation. At DoUp, we carry synthetic leather home hardware products that reflect these aesthetics and values. Visit DoUp.com.au, where beauty meets benevolence, and discover the perfect imitation leather hardware to grace your home.