Your home is one of the best ways you can express yourself. The furniture and décor you choose can carry a range of different meanings, or purely be there to inspire and delight you. But what's important is to pay attention to the kinds of materials you use and how they work together.
To give you another tool for your interior styling toolkit, we're profiling one of our favourite fabrics: 'jute'. You'll find it in many Do.Up products and we think it's a must-have if you're conscious about what you bring into your home.
What is jute fabric?
This versatile vegetable fiber is one of the most sustainable fabrics globally. It's second in popularity only to cotton, but guess what? Jute needs way less water and it's production process is much more eco-friendly than other materials. 
Jute is used to make a plethora of different things – everything from shopping bags, rugs, curtains, placemats, table runners, clothing and flooring – because it's super sturdy. At Do.Up, we adore using jute for our cabinet hardware and curtain tie backs because it's ethically sourced, durable and sustainable.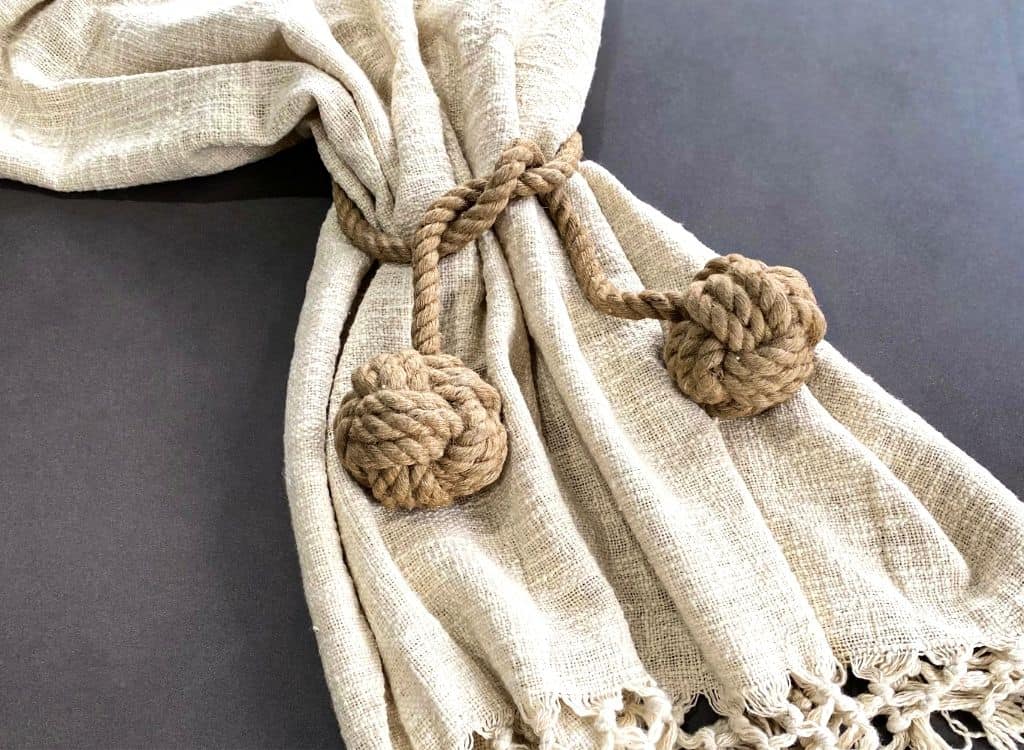 Featured: Double Knot Jute Curtain Tie Back
How to weave jute into your home décor and styling (pun intended)
Jute is a brilliant addition to any home because not only is it an interesting material, it also offers texture. So if you're new to jute and after a few ideas for how to incorporate it into your interior styling, lap up these tips!
Add jute to your cabinets, furniture and upcycled gems
Take your average looking cabinets and dresser drawers from generic to atmospheric with jute knobs or handles. Our faves are the Round Jute Knob and stunning Jute Handles (in the image below).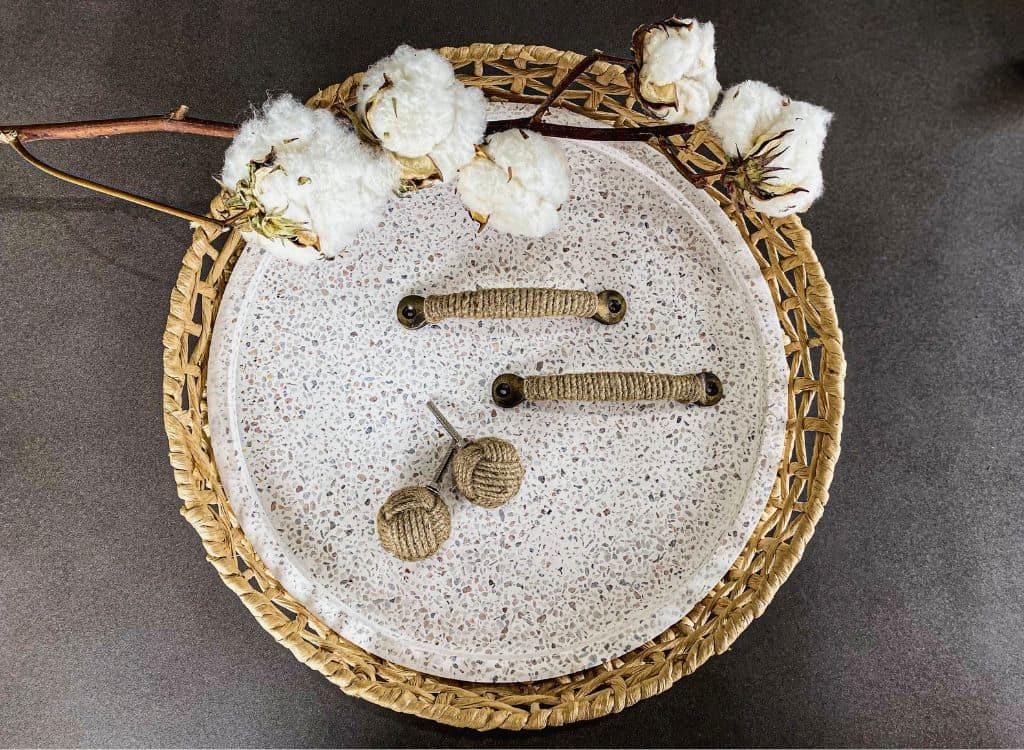 The texture and patterning of the jute provides great contrast, especially if you're upcycling furniture or working within a particular design style, like our friends at Uncover The Gem in Brisbane have done. 
Take a look at this beautiful dresser they've revamped using our Round Jute Knobs. We love the way this piece has been styled so that the knobs match the bouquet of dried flowers and leaves in the vase on top (very clever!).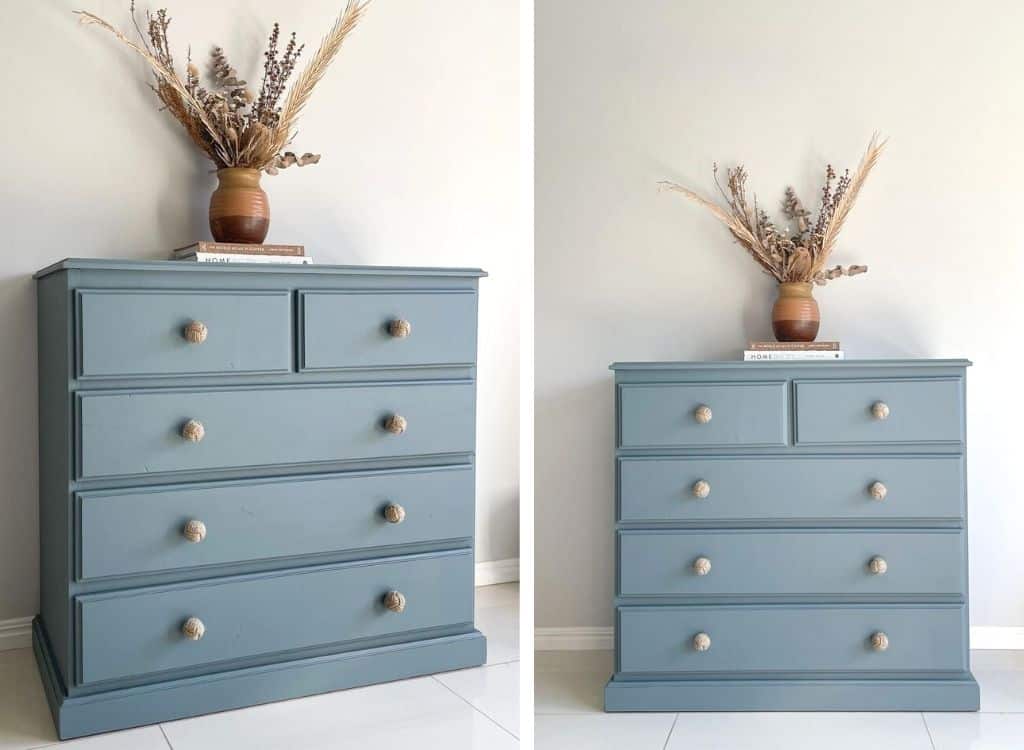 Use it to unify your décor
One thing you'll learn quickly with jute is just how versatile it is. It can be used to unite almost any décor setting, from the obvious (like coastal bohemian) to the extraordinary (like ultra minimalist or contemporary). Explore jute rugs, cushions and curtains as a simple way to add earthy vibes into any room (plus they won't cost the earth). 
Jute plus other natural materials equals design BLISS
You know what else loves jute as much as we do? Other natural materials! Jute contrasts well with other fabrics, like cotton, or woods, like mango wood. A great example is our Jute And Cotton Weaved Knob, the perfect addition to any beachy or coastal boho haven. 
Similarly, have you started using curtain tie backs yet? We've found they're an elegant way to really bring a room together, especially if you're experimenting with style. Our Double Knot Jute Curtain Tie Back would go down a treat in an industrial space when matched with our Twist Rope Cotton Curtain Tie Back or Twist Rope Jute Curtain Tie Back.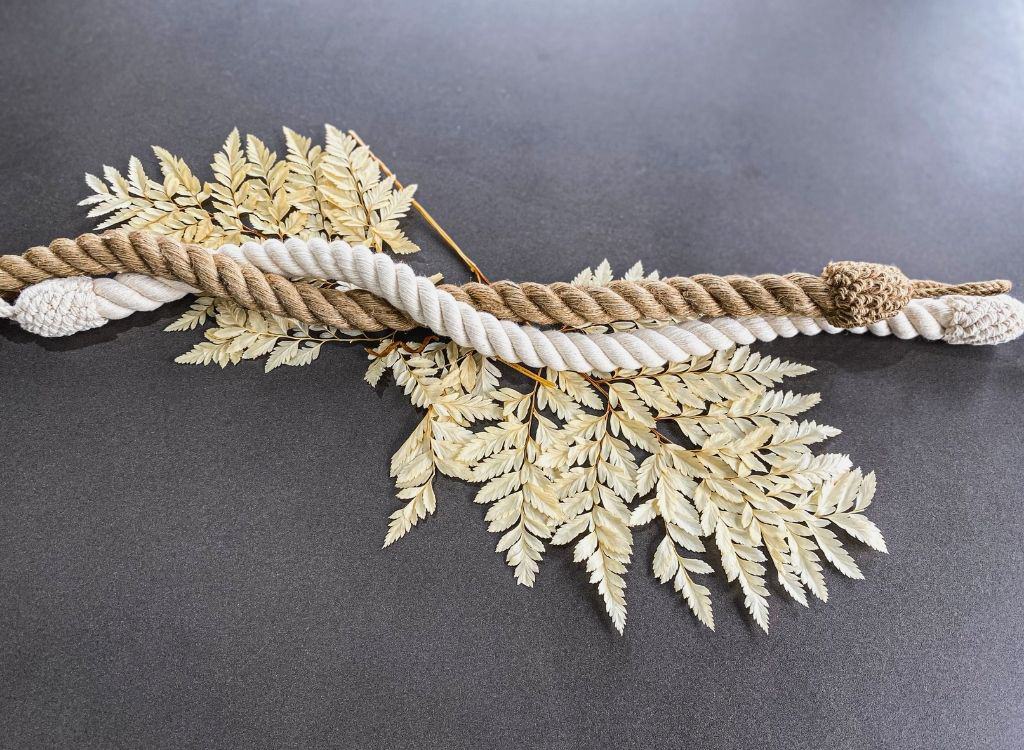 Featured: Twist Rope Cotton Curtain Tie Back and Twist Rope Jute Curtain Tie Back
We've got more than jute on the table for you at Do.Up
Beyond our awesome cabinet handles, curtain tie backs and knobs, you can also explore wall hooks and pulls for your next DIY project. We're always adding new items to our online shop, so you'd better bookmark us on your browser, just incase (*wink*). Now go have some fun – it's your JUTE-y!