When we're not in the warehouse packing and filling your orders, we're out on the hunt for new cabinet hardware to add to our ever-growing online shop. We've kept this one a secret, but we're beyond excited to bring you our latest collection of cabinet knobs: the Savannah series.

Let's go on a little African safari together across the Plains with this new ornate, handcrafted selection of animal themed cabinet knobs. Ready? Grab your binoculars and let's go!
What inspired the Savannah series?
So many of our Do.Upper customers love upcycling and DIY, especially for their kids. So we wanted to offer children's furniture hardware with a neutral palette that isn't gender specific and versatile enough to suit an array of décor styles – everything from modern to contemporary, organic to rustic.
How are the cabinet knobs made?
Much like our other pieces of cabinet hardware, this series features an ergonomic design, handmade from sustainable mango wood with a beautiful, printed insert. Each insert is coated with a smooth acrylic lacquer finish that's sleek, incredibly durable and easy to wipe and keep clean (perfect for little hands!).

Whether you're updating your child's bedroom or nursery – or upcycling a piece of furniture and want to add a splash of fun into the mix – you can find your very own 'spirit animal' in this collection of unique cabinet knobs.
Find your 'spirit animal' in the Savannah series
In many traditions and cultures, a 'spirit animal' is said to be a guide that embodies the qualities or personality traits that a person wishes to possess. Below, you'll find each of our Savannah series animals and some intel on the characteristics it exhibits to help you pinpoint which one might make a great spirit animal for you or your loved ones.
Monkeys
If the Savannah Series Monkeys Cabinet Knob caught your eye, it might indicate you need more joy and play in your life. Monkeys are tricksters – and if you've got kids, you probably already know this! These cabinet knobs are a great complement to any little monkey's playroom.
Elephant
If you're drawn to the Savannah Series Elephant Cabinet Knob, it may mean you're looking to channel more strength and power. Elephants are wise and intelligent creatures known for their strength, stability and longevity.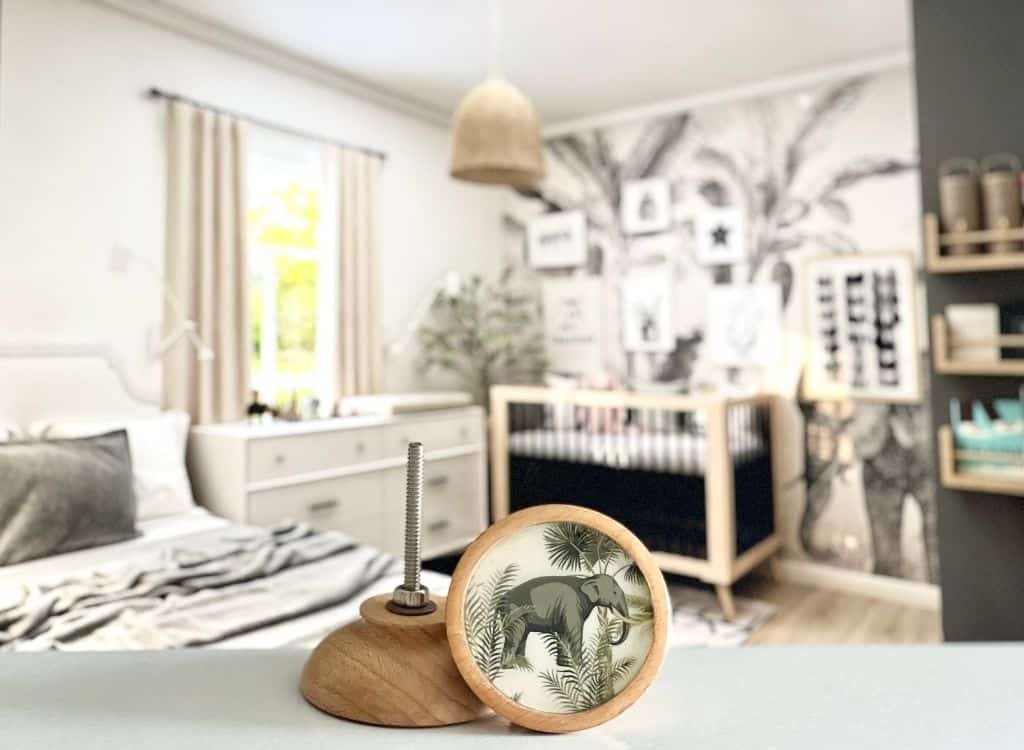 Flamingo
Do you feel called to our Savannah Series Flamingo Cabinet Knob? If so, it might mean you're craving more self-expression, flamboyance and fun. As spirit animals, flamingos are an open book: they wear their hearts on their sleeves and navigate the world with an open mind.
Sloth
Are you in the process of creating a tranquil haven for your newborn bub? Then it's time to embrace the Savannah Series Sloth Cabinet Knob. Sloths are slow, peaceful and calm – the perfect vibe for any nursery.
Lion
Looking for strength, courage and pride? The Savannah Series Lion Cabinet Knob symbolises this and calls in the 'king of the jungle'. With a lion as your spirit animal, you can embody its power, resilience and ability to fight off life's challenges.
Giraffe
Are you feeling called to activate your spirit? Then you may need the support and guidance of the giraffe as your spirit animal. Found in our Savannah Series Giraffe Cabinet Knob, this majestic animal is all about reaching for the heights and having a strong sense of awareness and understanding about other people. Embody an elevated state of mind and aim high towards your greatest potential!
Explore other NEW cabinet knobs, cupboard handles and more
We've got lots of amazing new arrivals – including decorative wall hooks, cabinet handles, drawer pulls and more – landing in our online shop each and every week. Plus, if you're looking for inspiration, give us a follow on Instagram or check out our blog. Enjoy your safari!