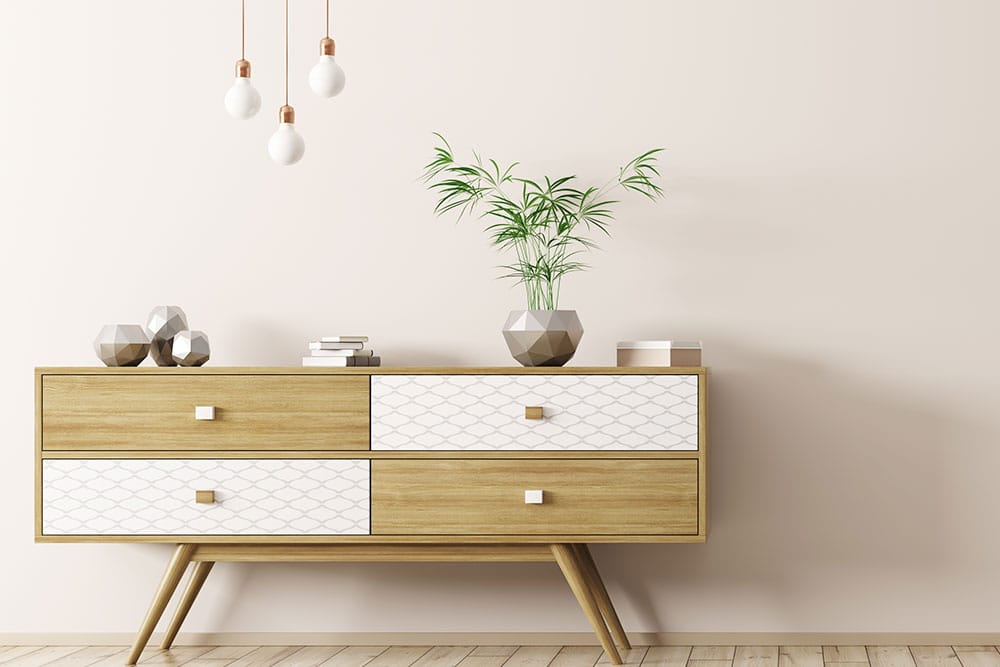 Like exquisite pieces of jewelry, home hardware dresses up a residence. Australia's DoUp online store offers a vast selection of drawer knobs, cabinet knobs, cupboard handles, wall hooks and curtain hardware to embellish your home. Each is a hand-crafted one-of-a-kind piece that will be uniquely yours. We carefully comb the globe for timeless artisan accents that will personalize your space.
Want to breathe new life into that drab cupboard or dingy chest of drawers? Our unparalleled restoration hardware catalog will keep you spellbound for hours. Your treasure hunt will take you from antiqued glass to iron, from animal prints to mother of pearl. Our collection spans modernized classics to authentic reproductions. It's sure to excite, surprise and inspire you. With drawer knobs australia, your ultimate cabinet restoration project starts here.
CABINET KNOBS: THE BASICS
Your kitchen cabinet knobs should integrate with your space's style, appliances, fixtures and general ambiance. However, if you're not keen on a uniform appearance, mix and match styles, colors, materials and textures. Play with the many pieces we offer and have fun. Ultimately, your home is an expression of your own personal flair.
DETAILS, DETAILS, DETAILS
Charming, elegant, playful and eclectic — these are only a few descriptions for the detail work enhancing our immense knob collection. Let us spellbind you with knobs that are:
• Striped
• Fox-shaped
• Bee-shaped
• Faux leather
• Marble
• Art Deco
• Ceramic
• Antique silver
• And much more!
COLOR AND TEXTURE
Knob color choices include peacock, black chrome, antique gold, emerald green, white ceramic, pink marble and many, many more. You'll love our rich textures like weaves, etches, wood and resin, rope, crackled glass and hammered metal. All are statement pieces that tell the story of you.
SHAPES
Conventional knobs are small and circular. We aren't conventional. We offer a gallery of novel shapes like octagons and ovals. Shapes like feathers, rabbits, birds and cats give knobs a creative upgrade.
CUPBOARD HANDLES
In the same way a new haircut can make you feel like a new person, new handles from DoUp can revitalize and refresh your space. They're a fast, easy way to combine polish and practicality. Install our handles, and you've upgraded the whole room!
Hardware may be small, but it's significant. It's one of the most vital components of your room's personality and atmosphere. Whether you're completely overhauling your cabinets or doing a touch-up, our handles pull a room together and make it pop.
GET A HANDLE ON STYLE
Our distinctive cupboard handles have pizzazz that will spark your creative side.
• Classic – Bronze, pewter, chrome, iron and copper will appeal to the traditionalist
• Modern – Chic tubular or angular handles finished in polished chrome, stainless steel or matte black are up-to-the minute accessories
• Transitional – Mix and match classic and modern shapes and finishes such as aged bronze with wood and resin if you're between styles.
CHILD'S PLAY
Our store isn't just a playground for adults. It's also a fantasyland where kids can frolic. Charming drawer knobs australia, shaped like airplanes, starfish, butterflies and fawns, are ideal for a nursery. They're also perfect embellishments for a fairytale space for grownups. In response to customer demand, we have increased our selection of nursery/children's pieces for you and your kids to enjoy.
DoUp has no competition in the handmade hardware department. If buying new furniture or replacing cabinets is beyond your budget, installing our hardware can give your space an instant style boost. When you want to shop for the best and most dependable choices in home hardware, DoUp crafts little items that make a big difference.