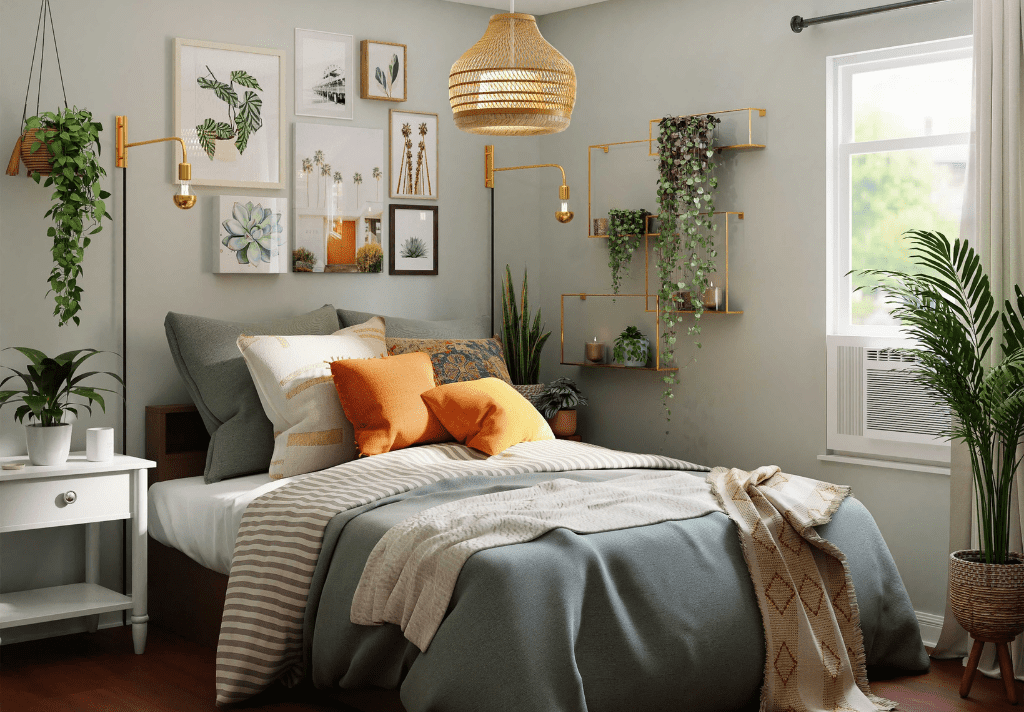 Use the values you live by to create a home that everyone will know is yours as soon as they walk through the door.
Since the start of the Covid-19 pandemic the world has slowed down, and for many it's given time for pause and reflection. Here at Do.Up, we've been clear on our values of compassion, creativity and optimism from the start. But, the past year has given us the opportunity to become even more authentically, unapologetically, us.
For us, authenticity comes from looking at our values and ensuring that every choice we make is aligned to them. Our values aren't just about how we do business, they're also integral to how we live our lives and, of course, how we express ourselves in our own homes. After all, if there's one place you can let the real you shine, it's surely in your own house or apartment!
If you're reading this on your sofa while drinking a cuppa, look up from your screen and feast your eyes on your living room. Are you surrounded by things that make you happy? That tell your story? And show pieces of your personality? If not, no need for panic. Here's how we use our values to help you shape your home to be authentically yours.
Optimism
We choose to see the sunny side of life and believe there are possibilities in every project! Yes, even that old bedside table with ring marks from half-finished cups of coffee that you've been thinking of throwing out. Don't do it! With a fresh lick of paint and our Gold and Shell Infinity Cabinet Handles, you'll soon be going to sleep next to a piece of furniture you love. We particularly love the infinity symbol design of these handles because they remind us of the limitless possibilities in each and every day.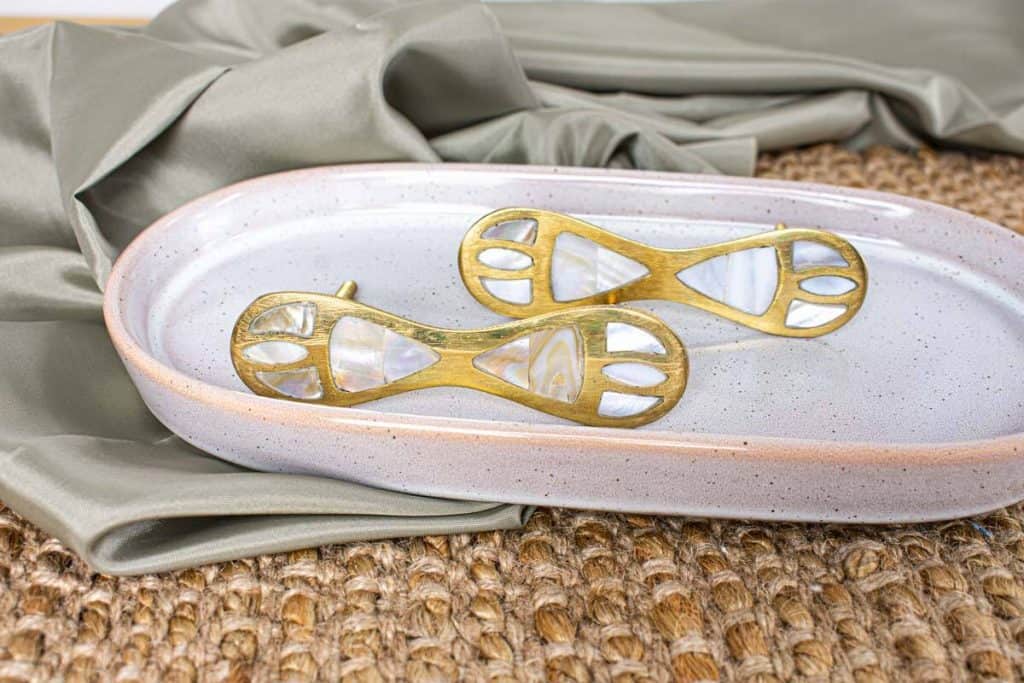 We love to fill our homes with signs of happiness and hope. If there's one thing that's guaranteed to bring a smile to everyone's face, it's a rainbow. Hanging your coat on our Gold Rainbow Wall Hook each day is a little reminder of how awe-inspiring the earth is, as well as injecting a pop of personality into your home.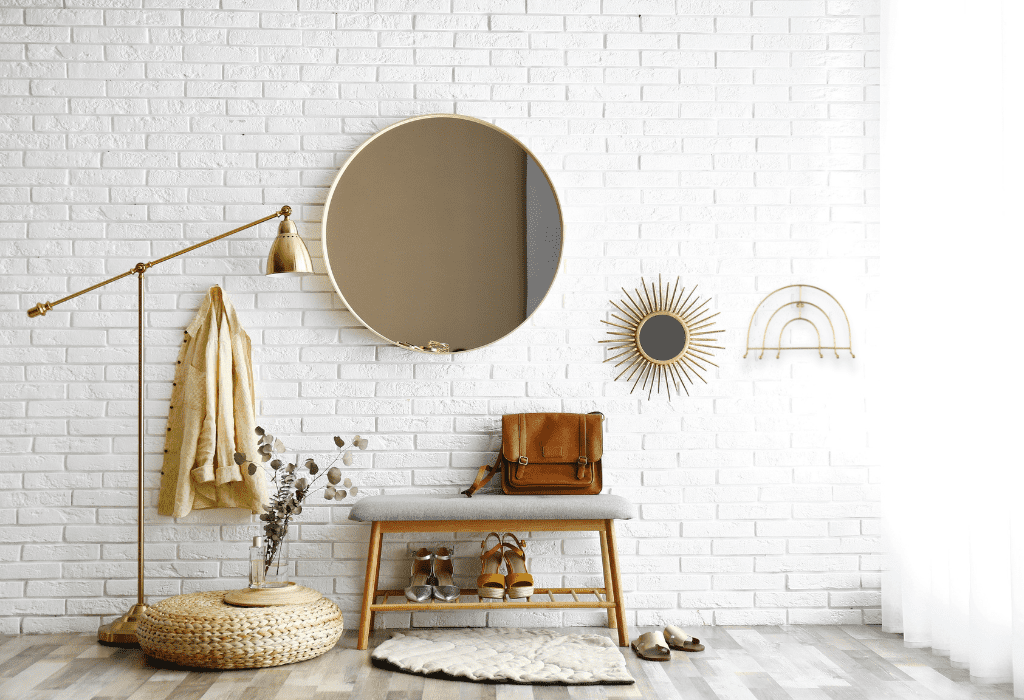 Compassion
We believe widespread revolution starts with personal revelation, and that's why we brought our personal value of treating both people and the planet with kindness into our business. We consider the environmental and social impact of every single cabinet handle, drawer knob, cabinet pull, wall hook and curtain tie back featured in the Do.Up range. Many are made from natural, organic, recycled and biodegradable materials.
If being compassionate towards the planet is one of your values, look out for our products made from mango wood as these are all sourced from environmentally monitored plantations. When one tree is cut down, another is planted to take its place, creating a seamless cycle of harvesting and planting.
Creativity
When it comes to interior design, we don't believe in rules. Who says you can't combine more than three colours in a colour scheme or have your dining table in your bedroom? It's your home, make your own rules! Personally, one of our favourite products is our Glass and Antique Gold Bunny Knobs. Yes, we are grown adults with bunny ears on our kitchen cabinets, and we love it because we're creative and playful and we want the whole world to know!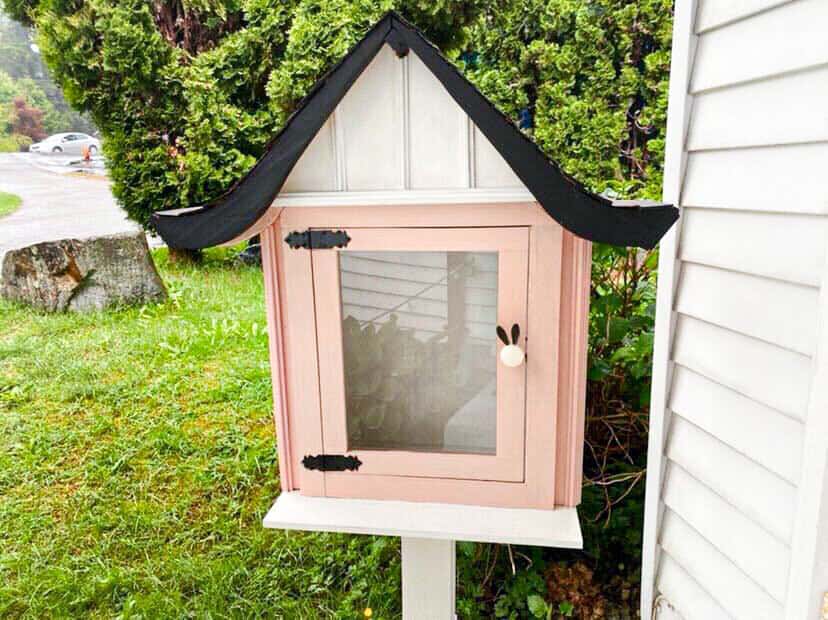 FEATURED: @thewillowrainbow gorgeous mail box
Still stuck?
Try writing a list of the values you'd like to live your life by as well as your favourite personality traits. Then, have a look around your home and see where these values and traits are reflected. If you're struggling to find anything, think about where you could inject pieces of your personality. It could be by restoring a tired piece of furniture or by adding some playful pieces that bring a smile to your face.
Go forth and create!