Have you ever stayed at an Airbnb and found yourself noticing the little things? A fragrant candle here, an ornate coat hook there. It's these touches that make your space unique, and Do.Up has the handcrafted hardware to make it happen. Introducing our newest range of curtain tie backs – practical embellishments to accompany your drapery. Crafted from sustainable materials like cotton, jute, mango wood and seashells, each tie back summons visions of coastal retreats, island rainforests and yoga by the beach.
But curtain holdbacks are more than just a fancy flourish. Here are some practical benefits of having curtains that tie back.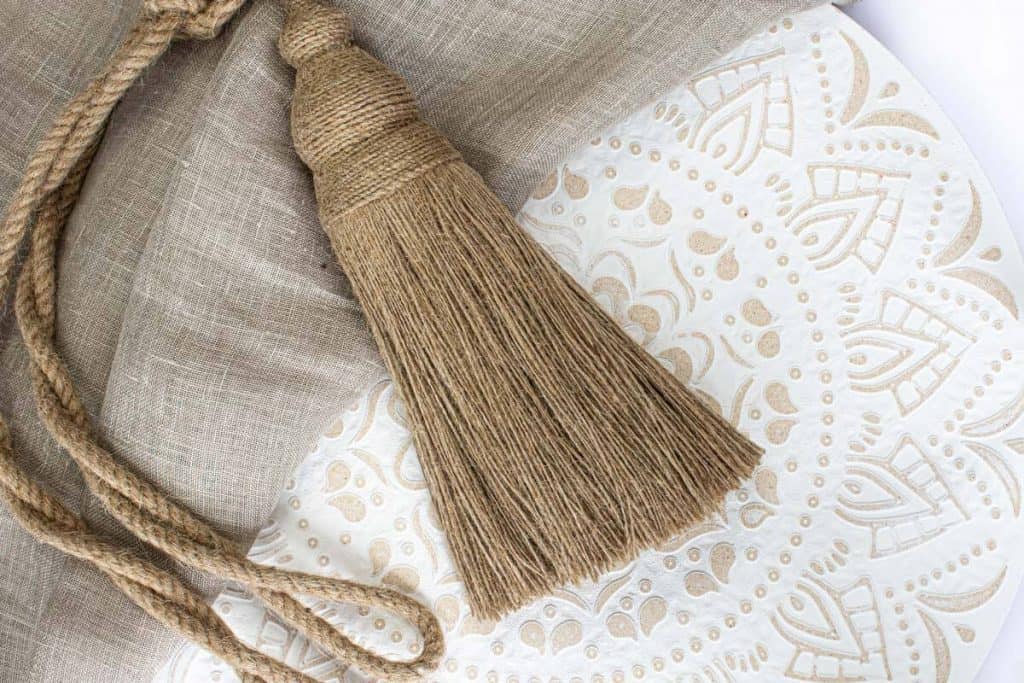 Our new curtain tie-backs have a rustic, bohemian aesthetic.
Control the light… and the vibe
The placement of your tie back will determine how much light enters your space. A tie back that is placed higher up will let in plenty of light, while a low-placed hold back will only allow partial light while creating a dramatic shape. Take the time to experiment with positioning and find a look that you love!
Keep the heat in
Many Australians favour curtains because they keep in the heat. Not only will this make your space more comfortable, it can reduce heating costs. Heading into the cooler months, consider using holdbacks to reduce drafts, keep your curtains in place and prevent them billowing when windows are open.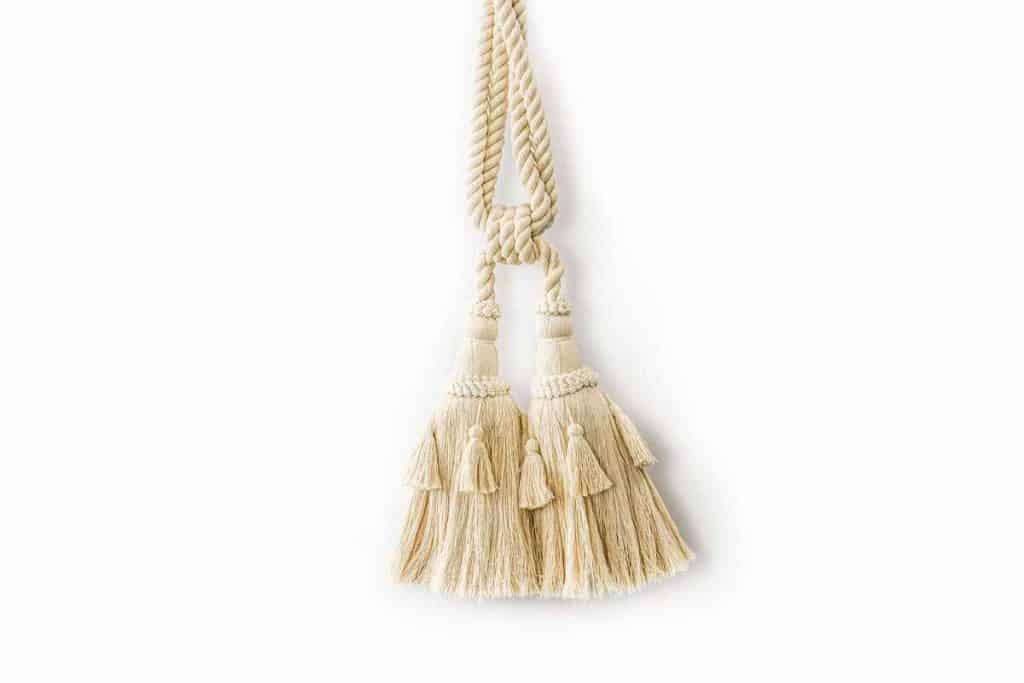 Monochromatic, eco-friendly tie backs embrace the organic shapes and textures of nature
Easy to install (and un-install)
Sometimes you get inspired and want to change up your home décor. We get it! It's why the majority of our curtain tie backs have been designed without the need for installation – simply loop around your draped fabric and style accordingly. It's ideal for tenants as there's no need to modify the space.
Eco-friendly materials
Sustainability is a core part of our ethos and nature inspires us every day. This is embodied in our newest range of curtain tie backs which use jute, seashells and mango wood for a relaxed, bohemian style. We're not into mass production, either, which is why all Do.Up products are handmade.
Curtains with tie backs can transform the appearance of your space.
An expression of self
Your home is your space and as such, it should reflect your personal style. Adding decorative finishes to your soft furnishings is just another way to make your space unique, whatever that may look like for you. So have fun! There's no right or wrong.
A quick style add-on
Without tie backs, curtains can look plain and unfinished. Using a tie back is an easy way to add a decorative touch and complement your other décor. Tie backs can dress your curtains up or down, and match or contrast with your chosen fabric colour. They also make the area a focal point of your space, so it feels fuller and helps guide the eye around the room.
Inspired and ready to create? Explore the full range of Do.Up curtain tie backs here.