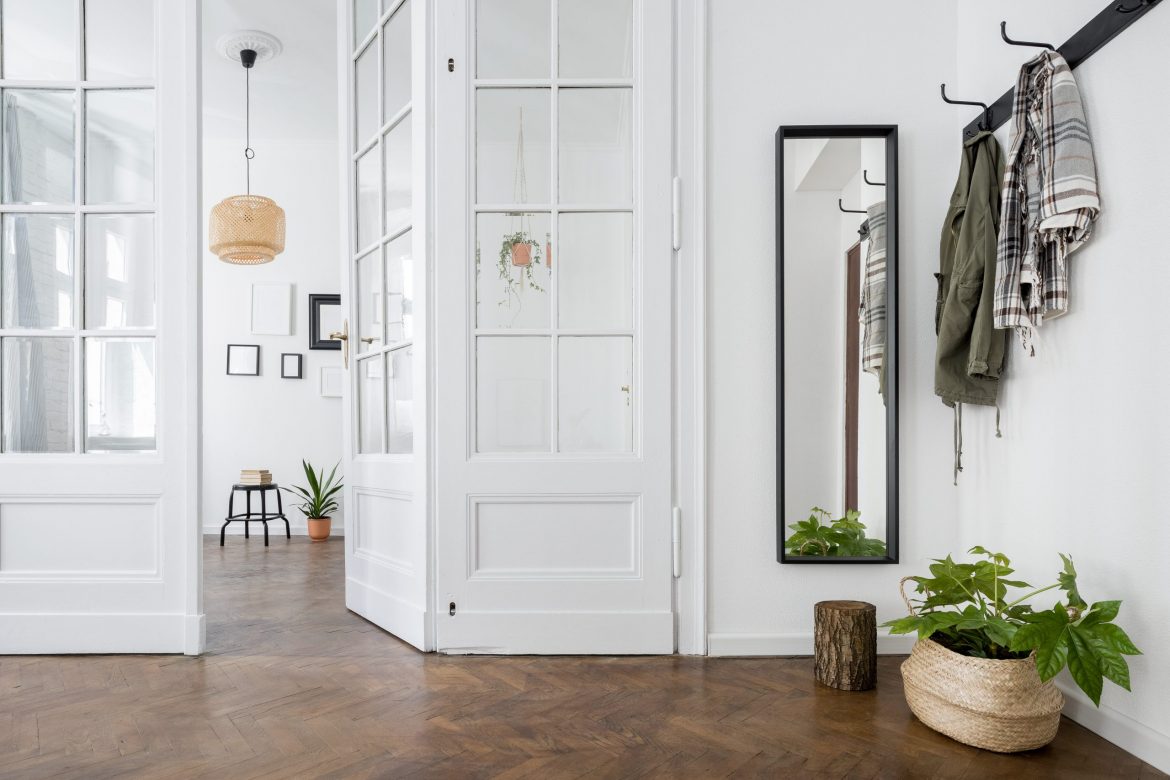 It's easy to get hooked on our wall hooks! Did you know that they can transform your home into a space that's both functional and creative? As a storage solution, our multipurpose hooks have countless practical uses as hangers for coats and other clothing, hats, bags and much, much more. As stylistic elements, a decorative wall hook can lend an artistic, three-dimensional look to unused wall space and drab corners.
You'll fall in love with the newest additions to our intriguing collection of wall hooks.
1. Silver Sleek Hook
Our Silver Sleek Hook is a smooth, streamlined piece made of sturdy iron. Its versatile, understated elegance fits right in with diverse décor styles, from stark Minimalist to lush Hollywood Glam.
The Silver Sleek Hook's uses are limited only by your imagination. Traditionally, it functions as a hanger for coats and scarves. Or how about getting creative and using it to hang your favourite jewellery pieces or art work?
As a stylistic statement, the hook can be used in multiples in a straight line or arranged in innovative patterns. It also comes in lustrous gold and timeless gunmetal to suit any decor or why not stylishly mix and match.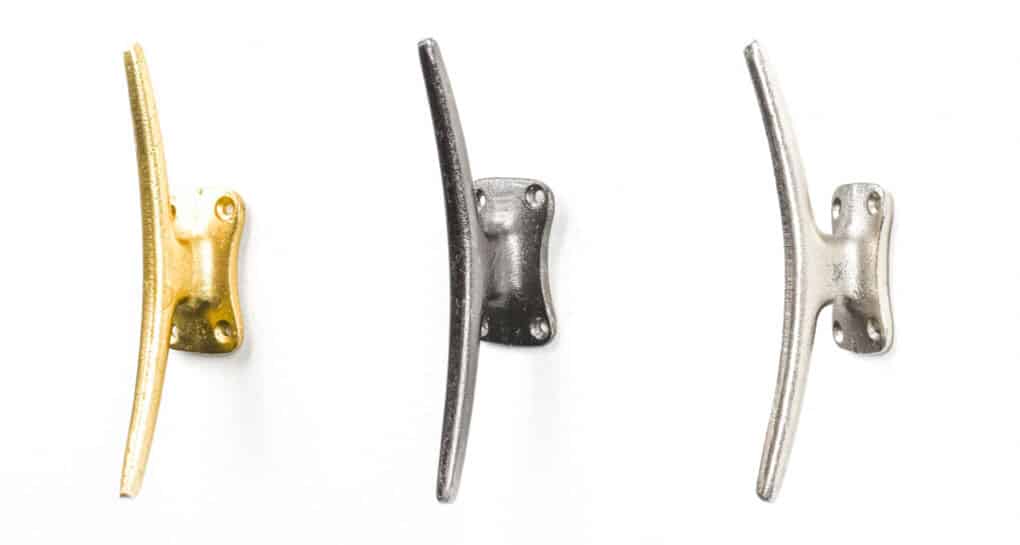 2. Single Leather Hook
Our Single Leather Hook is a medley of strong lines, shapes and colours. It emanates both strength and beauty in an aesthetically pleasing mix of masculine and feminine. Blending form with function, this versatile wall hook would be right at home with decor styles ranging from traditional to contemporary to modern. The Single Leather Hook works well with neutral palettes and complements brown and cream-coloured leather furniture.
If one's good is two better? Absolutely! We also carry a Double Leather Hook, with rustic lines and interesting geometric shapes. It can be used by itself or in eye-catching combinations with the Single Leather Hook.
3. Gold J-Shape Hook
Do you like gold? Silver? Both? Then our Gold J-Shape Hook will perfectly suit your style. Made of sturdy iron, these wall hanging hooks have a sleek shape and understated ornamentation. Drape jewellery over them, or how about replacing a towel rack with them in the bathroom? These hooks can also add a pleasing dimensional element to overlooked areas of your space. You could even pair both finishes for a striking contrast.
The Gold J-Shape Hook would nicely accentuate a Midcentury Modern, Contemporary or even Industrial style .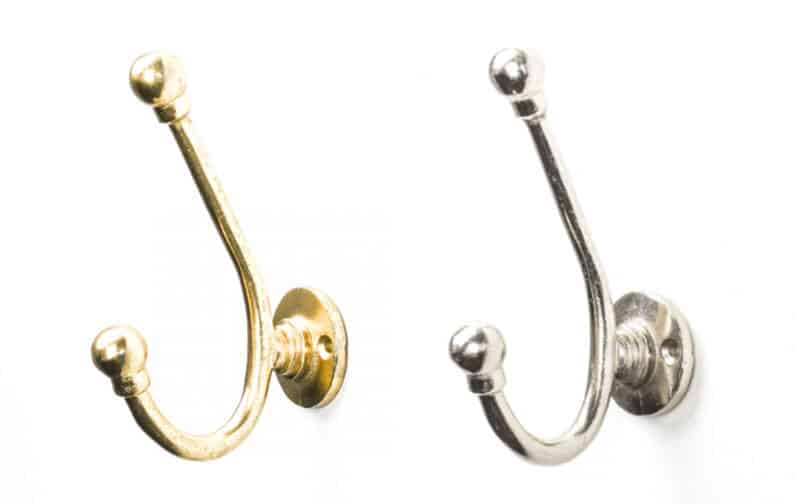 4. Peach Crater Hook
If you want to add a little sparkle to your space, check out our Peach Crater Hook. Its glistening centre and delicate, luminous peach colour will add a soft, feminine ambiance to your space. This decorative wall hook boasts a gleaming gold hue that beautifully offsets the warmth of the crackled glass' tones.
Love the look of the wall hook? Then you'll be dazzled by the matching cabinet knob – Round Peach and Gold Crater Knob. The knob could lend its duo of form and function to cabinetry and cupboards, and it can even be used as a wall hook! You don't have to be a carpenter to install it, either. Just use an anchor and screw it straight into the wall. No board needed.
The Peach Crater Hook and Round Peach and Gold Crater Knob would be the perfect duo for a nursery or bedroom.
If you're looking for wall hooks that are functional and fabulous, you're in the right place. They can effortlessly meld with any décor scheme and refresh your space! Explore our full range of wall hooks and you're sure to find something that fits your taste and your budget.
*Each Do.Up. wall hook is made from high-quality, ethically-sourced materials. They are hand-crafted, so you'll always get a one-of-a-kind piece.