With winter breathing down our necks, you might be hunting for that next home DIY project. Maybe the chaos of life has got the better of you lately and things aren't quite as neatly organised as you'd like. Don't worry, we won't judge – but we will offer you a little TLC in the storage department.
We've got a bunch of coat hooks and wall hooks ideas for you to road test as creative storage. They're a great way to keep life in line at home and you'd better believe we're going to show you how.
What can I use as wall hooks?
There's the obvious answer: Do.Up wall hooks (*wink wink*). But did you know that our cabinet knobs also double as decorative wall hooks or coat hooks, too? They're both great options to store and display all the odds and ends that typically love to go awol around the home.
If you're looking to create calm from the chaos of electrical cords, pots and pans, kids toys and more, pull up a seat and let us inspire you by going from room to room so you can see what's possible.
Wall hook ideas for each room at home
Coat hooks for your hallway or entrance
Not just for actual coats, you might like to install some of our Small Black And Pearl Daisy Decorative Wall Hooks in your hallway or home entrance. They can store scarves, umbrellas and bags (amongst other things) to make it easy for you to get out the door in a jiffy. FYI: coat hooks can be added to just about any space though, so don't feel limited to one specific room.
Jewellery wall hooks in the bathroom
Does anyone else spend WAY too much time untangling necklaces? Save yourself the headache and use decorative wall hooks in your bathroom to keep your sanity in check. Our faves are the Gold or Silver Sleek Wall Hooks for their versatility to cater to a wide variety of décor styles.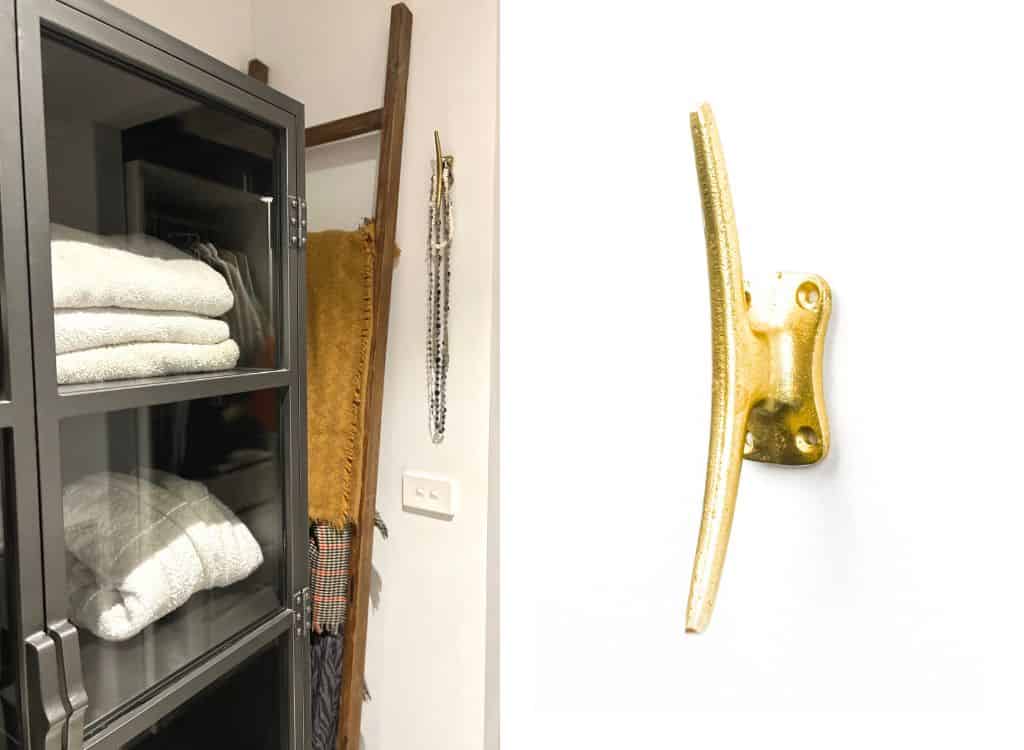 Decorative wall hooks for artwork in the living room
This is one of the spaces you'll likely veg out in during the winter months, so let's focus on making it cosy, comfy and beautiful. Use our Small Antique Gold Iron Wall Hooks (that also come in silver and black iron) to hang a variety of different artworks, creating a personalised gallery on your walls.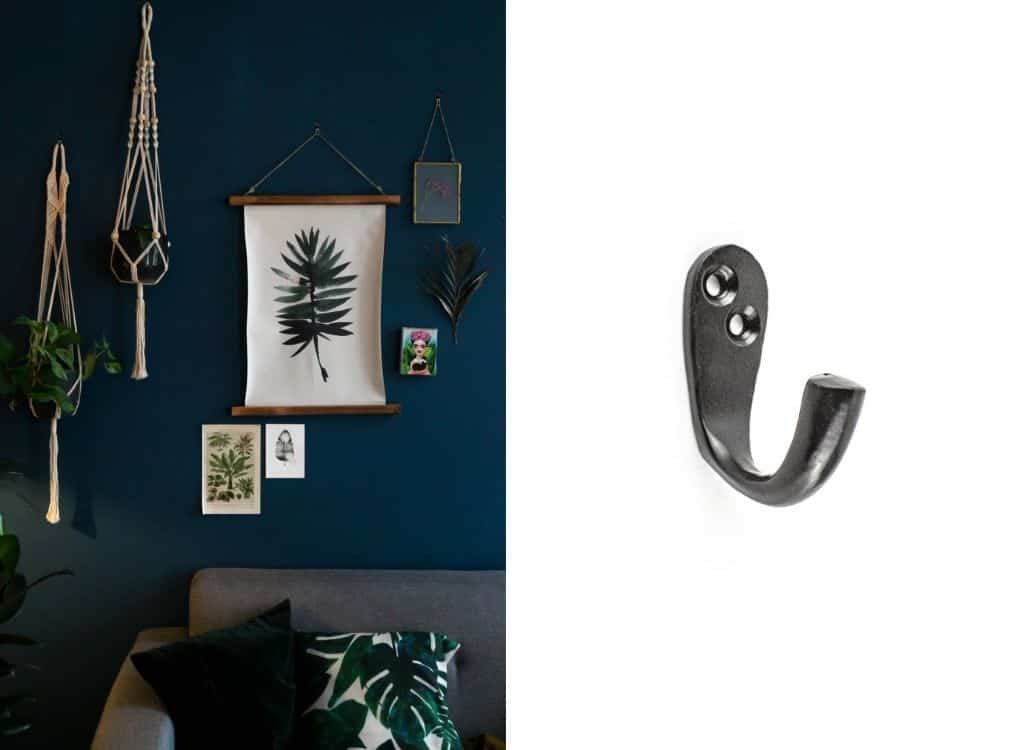 Hang kitchen utensils on wall hooks
It can be super frustrating trying to squeeze every last pot and pan into the drawer. Why waste time fumbling around in the kitchen when you can let our Small Gold And Pearl Target Wall Hooks hang them for you, all within reach. Get out the wok and soup pot because you're going to need it soon to make all those warm, hearty meals.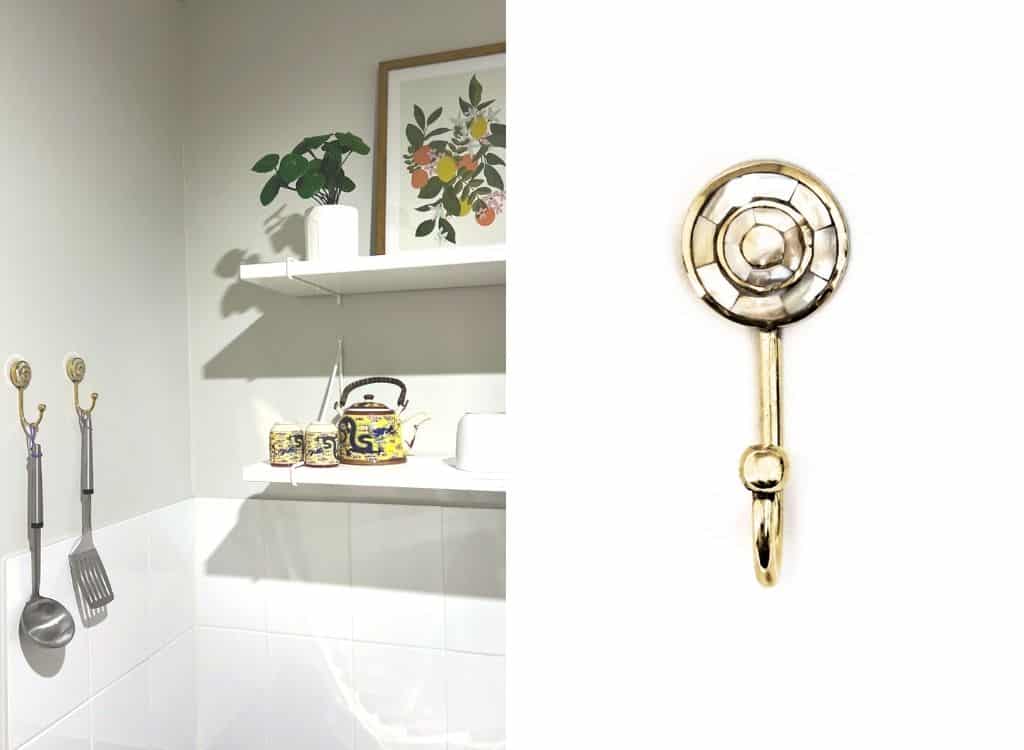 Keep your kids playroom in order with decorative animal wall hooks
Let's face it: kids can be messy (#playtime). So our Savannah series cabinet knobs (not technically a wall hook) might just save your bacon when it comes to storing kids toys. You can choose from monkeys, elephants and lions (plus others), and add them directly to the wall or upcycle a dresser (bonus DIY points if you do both!).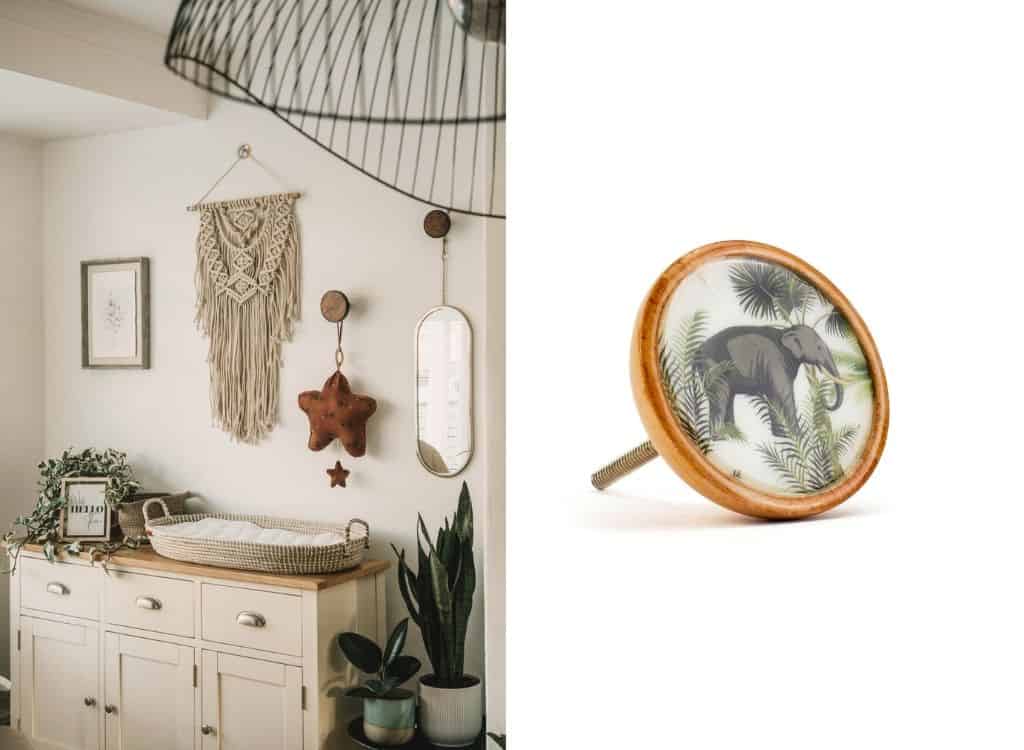 Decorative wall hooks are
just
a few scrolls away…
We hope you feel a little more inspired by our wall hooks ideas to take a few steps towards making your home truly a reflection of YOU. Oh and the fun at Do.Up is just beginning… We've got lots of new designs and fresh wall and coat hooks coming soon, so keep your eyes peeled on our online shop.