When you walk into your home, what's the first thing you see? Chances are before you hit the hallway, there's a small space where you take off those muddy or scuffed boots, wet clothes and coats – that, my friends, is your mudroom.
Let's explore this humble, secondary storage room and how you can spice yours up if it doesn't reflect the beauty and personality found in the rest of your home.
What are mudrooms?
Originating in the United States and first used in the mid-1950s, mudrooms emerged as architects started to incorporate alternative entrances into the family home. They became popular as side and back entrances and a convenient place to store umbrellas, dirty shoes and overflow from the garage. They're often combined with laundry rooms to save precious square footage for more living space, too.

What does a good mudroom include?
These days, a mudroom doesn't necessarily have to be at the side or back of your home, either. It should be built to suit your lifestyle – you might get more use out of a garage mudroom than a mudroom entryway.
No matter where you choose to put it, a good mudroom should have a combination of the following:
Overhead lighting

– Get creative and install pendant lights or bulbs that match your overall theme.

Durable flooring

– As an area with a lot of foot traffic, hard flooring is the better option (avoid carpet at all costs!).

Storage, storage, storage

– Make sure everything has a purpose and a place. Put in practical storage, like drawers and baskets, and complement it with coat hooks or decorative wall hooks to hang raincoats and the like out of the way.

Bench

– Somewhere to sit down and remove those muddy shoes is necessary!

Furniture

– Depending on how big the room is, you might consider adding cubbies, shelves or freestanding drawers to keep everything organised.
Mudroom ideas
It's time to open up that beautiful mind of yours and fire up your imagination. Planning a mudroom? We've got you covered with these brilliant ideas.
Balinese flavoured mudroom entryway
Transport your guests to the tropical waters of Indonesia and embrace all things rattan and floral. Upcycle a dresser using our Rattan Handles or spruce up a side table drawer with our Slimline Mango Wood Handle – it's those small touches that make all the difference!

Featured: RATTAN HANDLES & DOUBLE LEATHER WALL HOOK
Vintage-inspired garage mudroom
Have a garage space you want to turn into a mudroom? Go vintage – swap out plain knobs and handles for our Gunmetal Iron Cylinder Handle (which also comes in gold and silver). There's a matching Gunmetal Iron Pull and for those heavy coats and rain jackets, add the Gunmetal Sleek Wall Hook (it's a vibe!).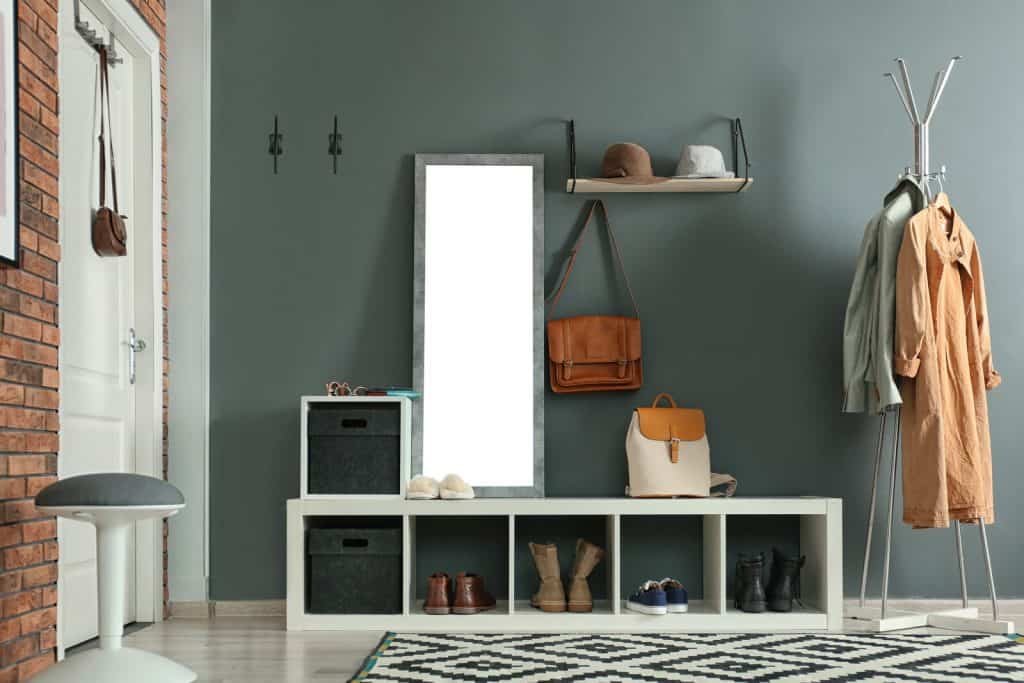 Featured: GUNMETAL SLEEK WALL HOOKS
Other decorative wall hooks to explore
Beyond those mentioned above, we carry a wide range of wall hooks you can use in so many different ways in your mudroom.
For a pop of colour, we love the Sea Green Crater Wall Hook (it also comes in peach) or to make an elegant statement, check out the Gold Spring Bee Wall Hook or the Gold Diamond Inlay Wall Hook.
If you'd like to channel those 'Aussie Outback' vibes, we have Single and Double Leather Wall Hooks, the perfect place to hang your Akubra hat! What we love about these leather hooks is how versatile they are – add them into your styling for any rustic, industrial or even contemporary settings. They bring a mix of both the masculine and feminine in their aesthetic, one that is both strong and beautiful at the same time.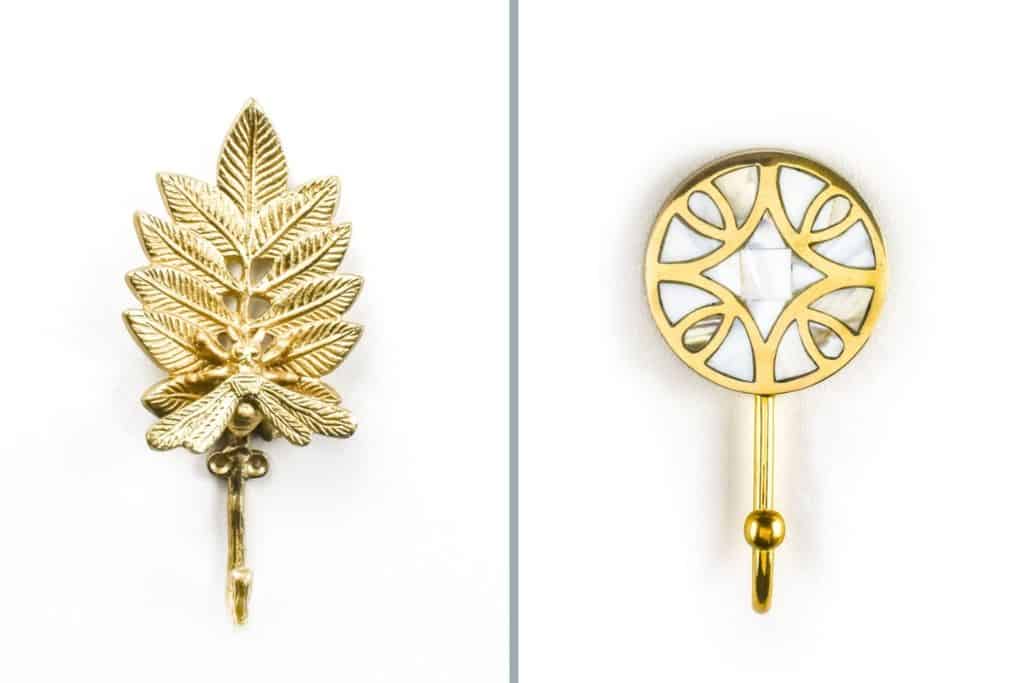 Featured: GOLD SPRING BEE WALL HOOK & GOLD DIAMOND INLAY WALL HOOK
Find those finishing pieces on Do.Up
Our handmade artisan cabinet handles, knobs and pulls can turn even the most reserved mudroom into a memorable space in your home. Shop online and let your imagination run wild – your creative spark is ready and waiting!