It's no secret that we're passionate about upcycling furniture – we built a whole business around it! And we love that so many of our customers are embracing the restoration revolution too. But, if you're on the fence about whether an upcycling project is for you, we're here to ignite your creativity. So arm yourself with our drawer knobs, dresser knobs and cabinet handles, and get started.
It's good for the planet
The kinder we are to the earth, the better it is for all of us who call this planet home. But how we treat the earth is especially important to the world's poorest people for whom climate change has the biggest impact. It might sometimes seem as though making small changes as an individual won't have any impact, but small ripples of action can turn into bigger waves that might just change the world.
Recycling as much as possible, whether it's putting your Friday night pizza box in the paper bin or making art from ocean plastics, makes a big difference. Our passion is restoring furniture which reduces the amount of waste sent to landfills and means fewer of the earth's precious resources are used. We're yet to see an old bedside table or cabinet that can't be restored with a bit of imagination, some unique small décor items, and a lot of love!

Tanya from @beachside_boho_designs wonderfully upcycled display cabinet, featuring our Olive Green Ceramic Disc Knob with Gold Rim
The talented Bridget from @holmemade.furniture.reimagined has given this buffet a whole new lease on life! Featuring the beautiful Flower Bud Knobs.
It's good for your wallet
While mass-produced furniture might seem like a steal at the time, these pieces are often made from materials that cost the health of the planet. And, because they don't last as long, you find yourself replacing them more often. Instead, if you have older pieces of furniture that are structurally sound, but looking a little tired, challenge yourself to restore them to their former glory, or beyond.
Do.Uppers across the country have been using their imagination and our drawer knobs, dresser knobs and cabinet handles to turn something worn into something wonderful. Some of our customers have even found they enjoy upcycling so much that they've started their own side hustle. So, instead of buying brand new furniture and breaking the bank, they're making bank!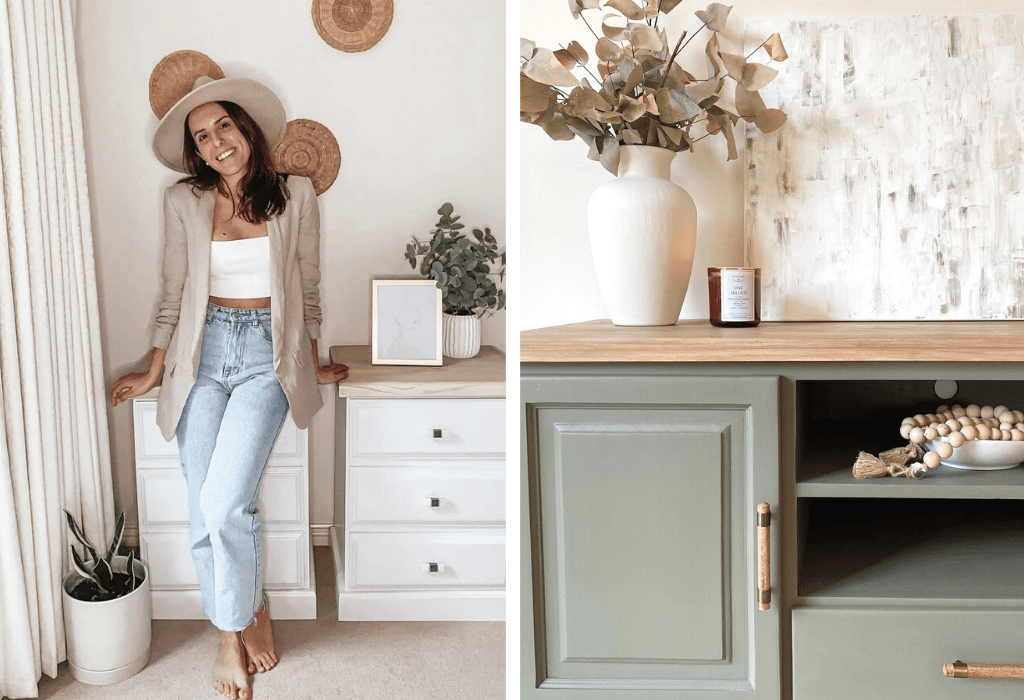 Nina, and her husband Rhys started upcycling in the pandemic and now have a thriving business in @butchandbulldog. Featuring our White Marble and Granite Pulls (left) and Mango Wood Handles (right).
It's good for the soul
In these challenging times when things can seem uncertain and overwhelming, more people than ever are struggling to maintain good mental health. One way of coping with worries, anxiety or low mood is to have a 'tool box' full of things you know will brighten your day. Your 'tools' might include going outside for a walk, baking, or, for a lot of our customers, it's taking on an upcycling project.
There's something beautiful about using your hands and your creativity to take something old, give it a new lease of life, and turn it into uniquely yours. And, by choosing small décor pieces like cabinet pulls or drawer knobs that match your personality and spark joy, you'll give your mood a bit of a boost each time you look at your finished project, too.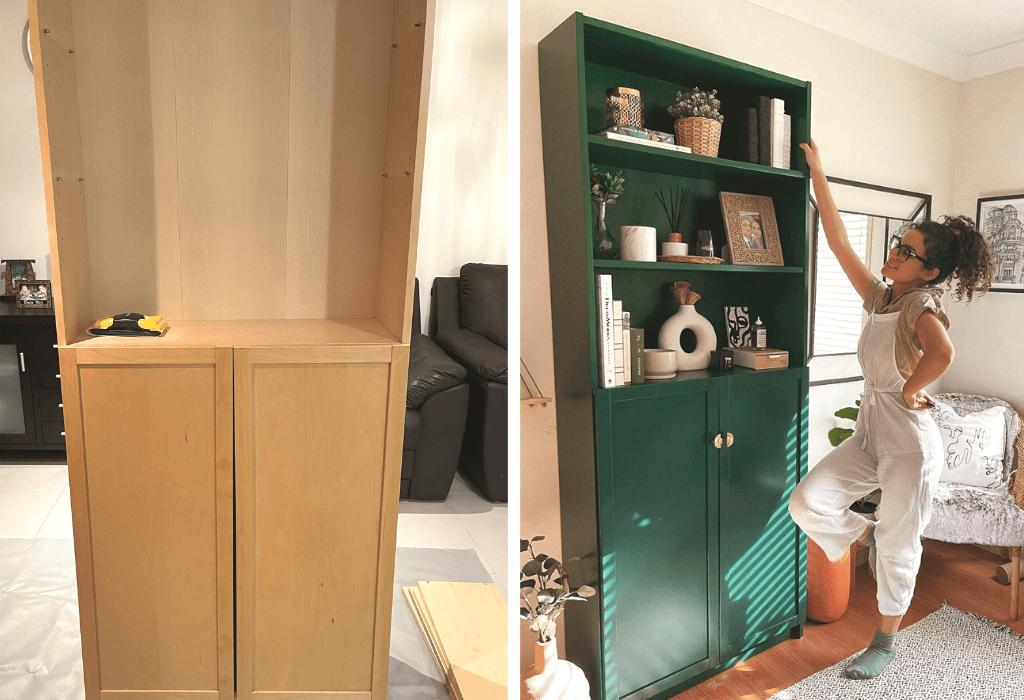 The lovely Angelique (@angelique_assad) with her upcycled bookcase, featuring our Gold Art Deco Fan Knobs
Ready to get started? Find more inspiration for your next project here