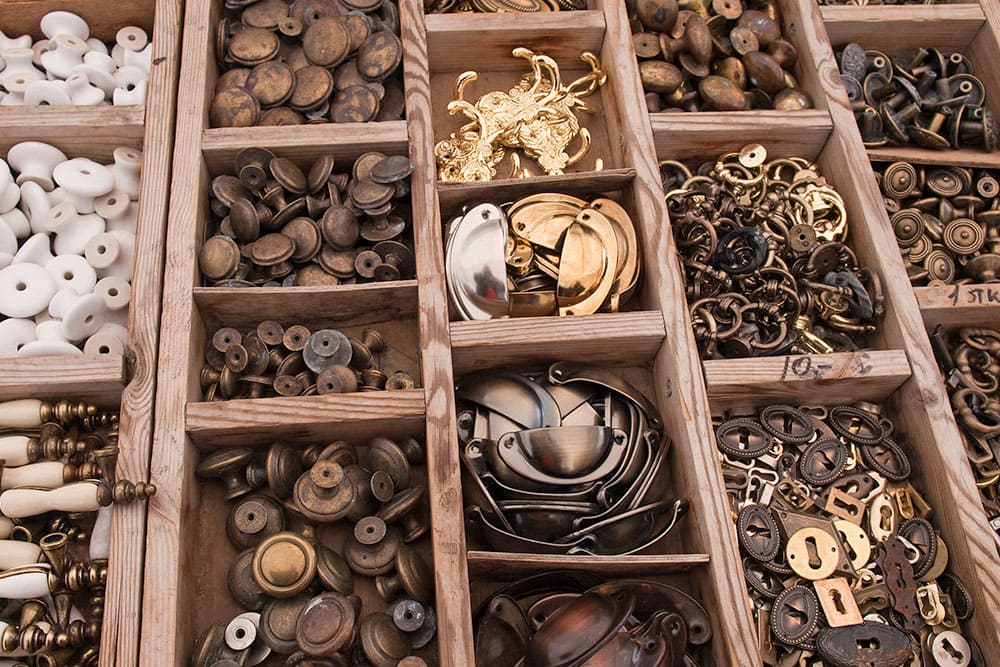 Reflections of Self
Each individual is composed of subtle nuances that make us the characters we are. Our homes are not so different. A home's façade, garden, or entryway, may say something about the people living there, but its true character is revealed by the subtle nuances found inside.Cabinet knobs and drawer handles are items we come in contact with daily without really noticing. Quiet staples of everyday existence, they create feelings of minimalism, modernism, tradition, or whimsy, without disturbing anyone.We often seek quick, easy ways to effect a splash of change that reflects our growth and personal development. Whether it is age related, fiscally motivated, boredom, or simply a blossoming new style, a quick easy way to update a home's character is with new cabinet and drawer hardware.
Stepping Up Our Style
Sometimes called "jewelry for your home", cabinet knobs and drawer pulls can add a pop of color, a hint of elegance, or relate the décor to a specific region or time period. New cabinet and drawer knobs provide an inexpensive alternative to replacing cabinets or furniture by creating an updated look, similar to the way a new hairstyle can change our entire outlook on life.As creatures of home and habit, we build sentimental attachments to our things. As earners and consumers, we want a good return on investment. Buying new furniture may not be part of the emotional or financial plan. A simple answer is to upgrade the hardware on existing furniture, breathing life into our décor without knocking the wind out of our budgets.An old chest of drawers can take on a whole new personality, with a coat of paint and some new dresser knobs. If your home décor is an eclectic hodge-podge, adding or replacing hardware may help smooth – or highlight – the transition between styles.Dresser knobs are easy to install. They come in a vast variety of size, shape, color, and composition. They may be wood, glass, metal, plastic, ceramic, or composite. They may indicate an era, set a mood, describe a lifestyle, or make a personal statement.Drawer knobs and handles may be coordinated with wall hooks, curtain holders, and doorknobs, to create a uniform style through out a room, or even the entire house. Often, electrical switch plates, outlet covers, and lighting fixtures are available in similar modes to complete the ensemble.
Making the Change
Tips from do up will help you choose the right handles and knobs to match your home, and provide some great ideas for making changes to match your whims.
The process of revamping old furniture with new hardware just takes a few easy steps.
Choose the new hardware. With so many options, this may be the hardest part of the process.
Remove the old hardware. This is usually a simple matter of unscrewing it from the inside of the door or drawer.
Fill the old screw holes with wood putty. New hardware may not line up with the old fittings. Simply filling the old holes gives you a "clean slate" to work with.
Sand and paint as necessary. Once the old holes are filled, a light sanding with a medium sandpaper (100 to 120 grit) should smooth them over. If the new hardware does not cover the location of the old hardware, a coat of paint or stain may blend in the gaps or give the piece a fresh, new look.
Drill new holes and install the new hardware.
Enjoy the fruits of your labors.