Vintage Gold and Pink Wall Hook
Vintage Gold and Pink Wall Hook
This product is out of stock - Join the waiting list to be emailed once this product is back in stock
Please enter a valid email!
Product Description
Our Vintage Gold and Pink Wall Hook brings Old World charm and sophistication to any space. All of our vintage wall hook designs are inspired by different eras – from art deco to regency to art nouveau. This wall hook is embellished with ornate lines and rich, luxurious material. It will help you get organised in style! As a functional accent item, the wall hook can gracefully hold both smaller and larger objects or be used as a decorative hook. Enhance entryways, bedrooms and living rooms instantly! Dress up blank walls and turn neglected areas into useable space with this artisan made wall hook.
All our hardware is handmade, they are not mass produced. This means there may be slight variances between each piece.
Dimensions
Height: 140mm
Width: 70mm
Projection: 80mm approx

*Sold Individually
Produce Care
Wipe clean with a damp cloth and do not use any cleaning agents or chemicals.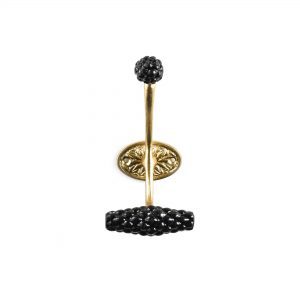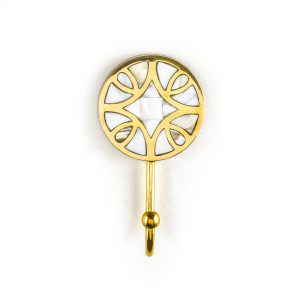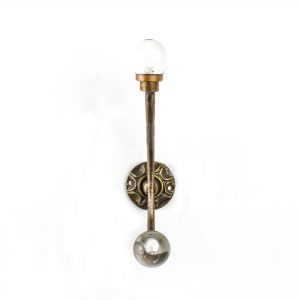 Wall Hooks
Single Wall Hook
Clear Glass
Glass Ball
Antique Gold
Detailed
$

16.50