Wedged Light Grey Marble and Wood Pull Bar
Wedged Light Grey Marble and Wood Pull Bar
This product is out of stock - Join the waiting list to be emailed once this product is back in stock
Please enter a valid email!
or 4 fortnightly payments of $3.16 with
More info
Product Description
Give an existing piece of furniture, cabinets, drawers a fresh update with our Wedged Wedged Light Grey Marble and Wood Pull Bar. Handcrafted in a design that is modern but also perfect for organic, Scandinavian, retro, rustic and industrial settings. This pull is made of a wedged natural timber centre with solid light grey marble ends to compliment the natural wood grain. The design of this knob is striking through the use of simple materials and a simple yet ergonomic design. If your after a knob that is unique, hard to find and eye-catching this is the perfect choice for your furniture update. It's a fast, cost effective way to refresh your furniture knobs, dresser knobs, kitchen handles and turn it into a statement piece.
All our hardware is handmade, they are not mass produced. This means there may be slight variances between each piece.
Pull Dimensions:
7.4cm diameter approx
3cm projection approx
Bolt size: 3.8cm approx
*Sold Individually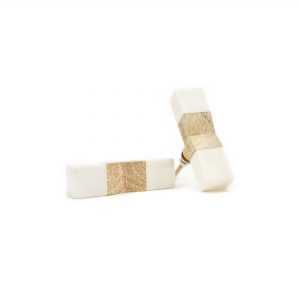 Pulls
Wood
Marble
Pull bar
Rectangle
Wedged Design
$

12.65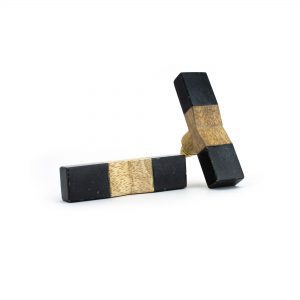 Pulls
Wood
Marble
Pull bar
Rectangle
Wedged Design
$

12.65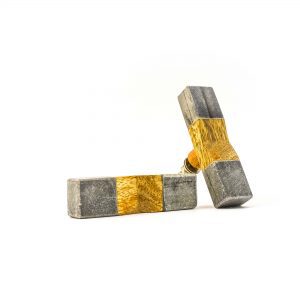 Pulls
Wood
Marble
Pull bar
Rectangle
Wedged Design
$

12.65