Charcoal Hexagon T-Bar Pull
Charcoal Hexagon T-Bar Pull
472 in stock
Product Description
Give an existing piece of furniture, dresser or cabinets an on-trend update with our Charcoal Hexagon T-Bar Pull. Handmade from solid iron, this cabinet pull dispels the myth that iron is heavy, sombre and drab. This brushed charcoal pull has a beautiful smooth exterior with a simple, yet ergonomic design. This pull reflects light, to create an airy atmosphere of more space. This reflective quality makes it great in brightly lit rooms and in areas with mirrors, shimmery wallpaper or glossy countertops. Combined with other metals, it can give your space an intriguing layered look, whether it's paired with warm or cool tones. Perfect for a modern, minimalist, vintage or rustic decor setting where durability is paramount whilst being able to streamline your look!
All our hardware is handmade, they are not mass produced. This means there may be slight variances between each piece.
Dimensions
Length: 40mm approx
Width: 15mm approx
Projection: 25mm approx

Bolt size: Three screw lengths provided.
Small: 15mm        Medium: 22mm      Long: 28mm

*Sold Individually
Produce Care
Wipe clean with a damp cloth and do not use any cleaning agents or chemicals.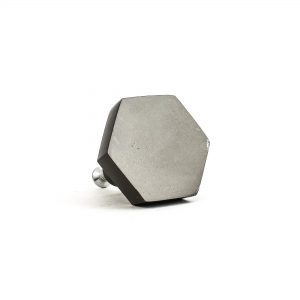 Knobs
Solid iron
Charcoal
Hexagon
Brushed iron
$

10.00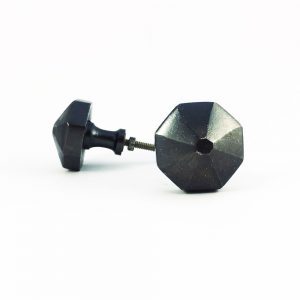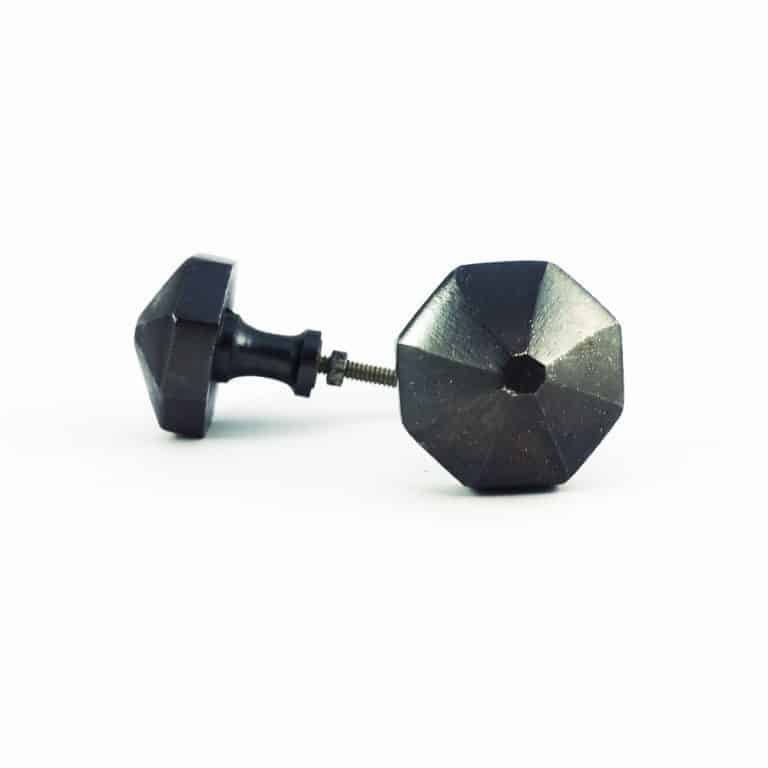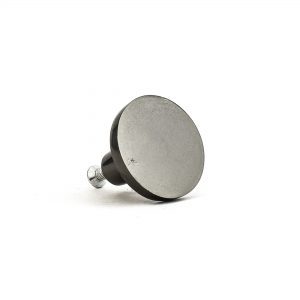 Knobs
Solid iron
Charcoal
Circle
Brushed Iron
$

10.00