Zebra Synthetic Stone Knob
Zebra Synthetic Stone Knob
317 in stock
Product Description
Give an existing piece of furniture, dresser or kitchen cabinets a fresh update with our Zebra Synthetic Stone Knob. Handcrafted in a modern design using synthetic stone. Synthetic gemstones are physically identical to their natural gemstone counterparts that are mined from the Earth. They have the same physical properties and chemical composition. The Zebra Synthetic Stone Knob's simplistic design and neutral black and white pattern is suitable for modern, minimalist and retro styling. A true artisan piece, no two knobs have the same patterning, so yours will be a one-of-a-kind treasure! It's the perfect choice of furniture hardware to instantly transform dressers or cabinets and turn them into unique and eye-catching pieces of furniture. These knobs also double up as the perfect wall hooks if you're after something unique.
All our hardware is handmade, they are not mass produced. This means there may be slight variances between each piece.
*Sold Individually
Dimensions
Diameter: 38mm approx
Projection: 25mm approx
Bolt Length: 38mm approx

*Bolt can be trimmed to size
Produce Care
Wipe clean with a damp cloth and do not use any cleaning agents or chemicals.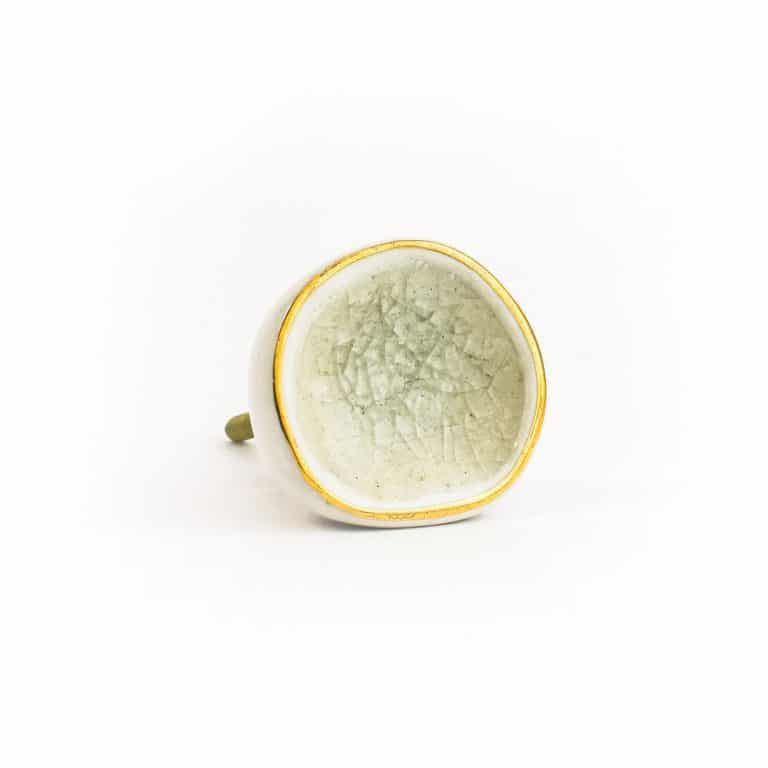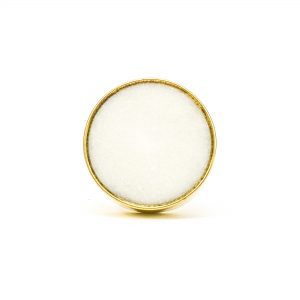 Knobs
Round
Gold Brass
Metal
Stone
White
$

11.50