Metal Wrapped Grey Marble Knob
Give an existing piece of furniture, cabinets, drawers a fresh update with our Metal Wrapped Grey Marble Knob. Handcrafted in a design that is modern but also perfect for traditional and rustic settings. The knob is made of solid grey marble and wrapped with a gold metal which creates a beautiful contrast. The design of this knob is striking through the use of simple materials and its basic shape. If your after a knob that is unique, hard to find and eye-catching this is the perfect choice for your furniture update. It's a fast, cost effective way to refresh your furniture knobs, dresser knobs, kitchen handles and turn it into a statement piece.
All our hardware is handmade, they are not mass produced. This means there may be slight variances between each piece.
Knob Dimensions:
4.2cm Diameter approx
2.4cm Projection approx
Bolt size:4.5cm approx
*Sold Individually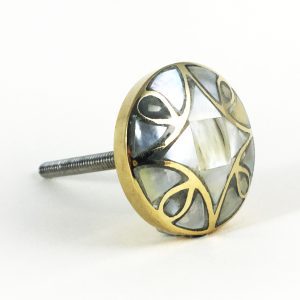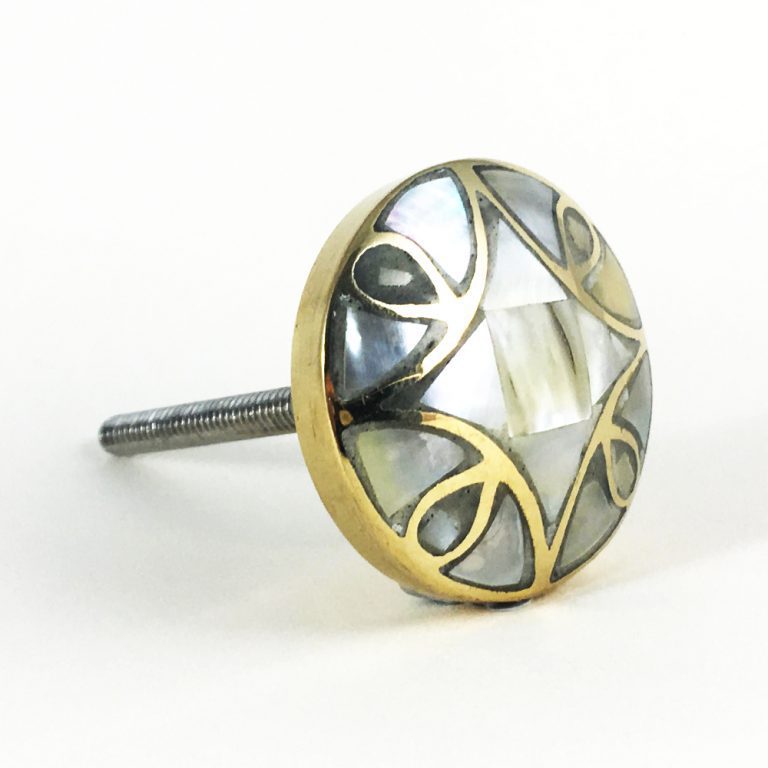 Knobs
Brass
Gold
Mother of Pearl
Round Knob
Inlay
$

10.45